CO2 Emissions Calculator API
CO2 Emissions Calculator for Ocean Freight
Monitor carbon emissions of any sea voyage by using Sinay's CO2 Emissions Calculator API. 
Get an estimation for a voyage ahead of time or calculate emissions post voyage.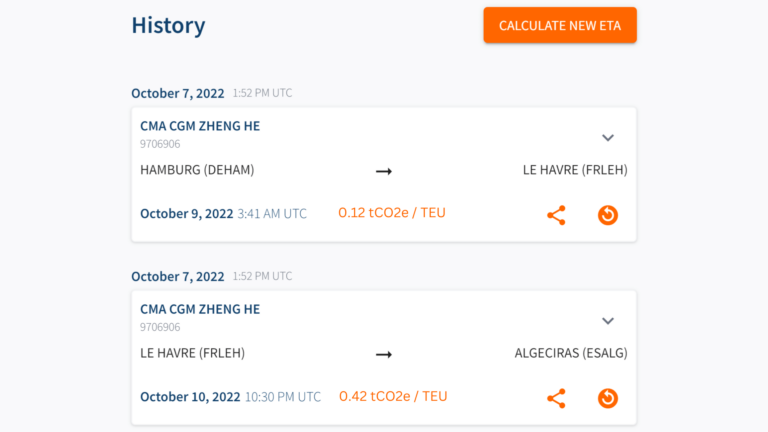 Designed to Support the Green Shipping Transition
Environmental Performance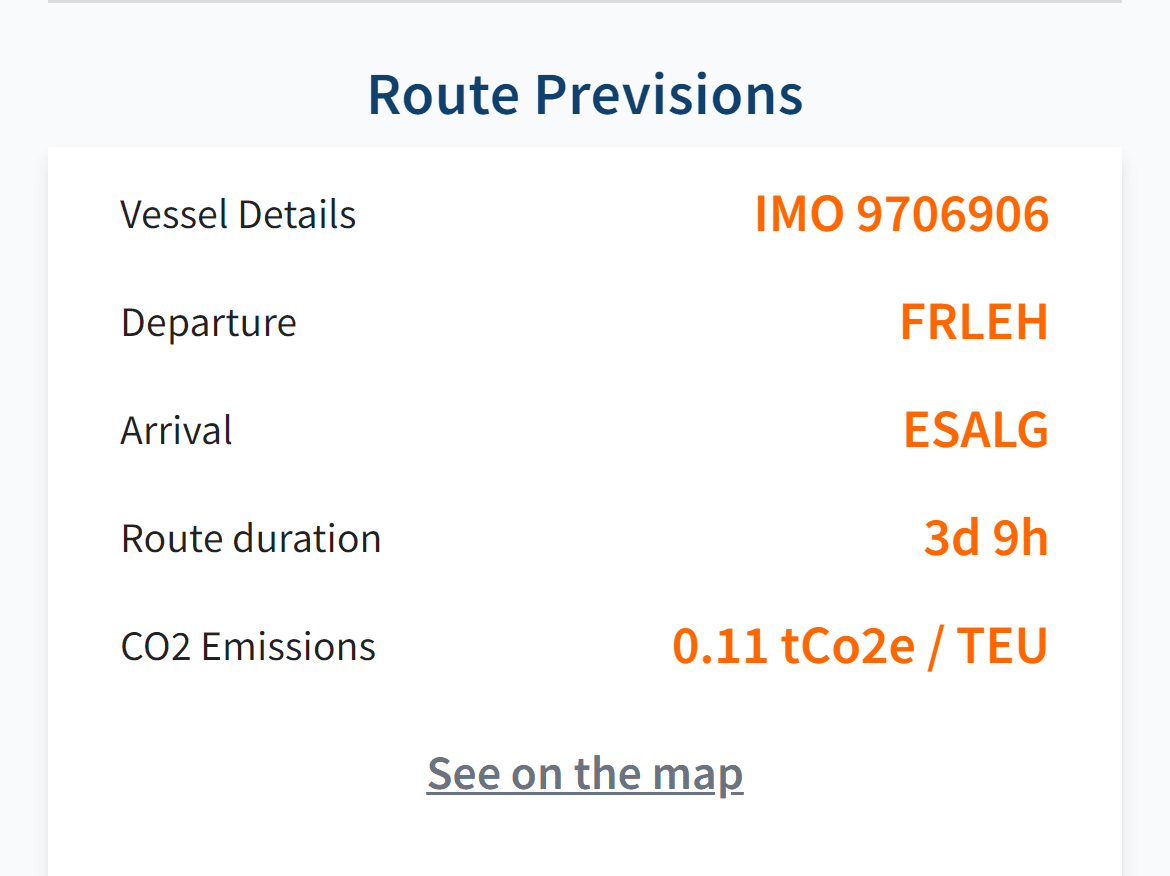 Keep track of the environmental performance of your fleet by monitoring emissions for all your vessel journeys & improve your sustainability by calculating your carbon footprint per ton/TEU
The methodology of calculation follows the guidelines set forth by the Smart Freight Center's GLEC Framework, an industry standard.
Plan the Most Sustainable Voyage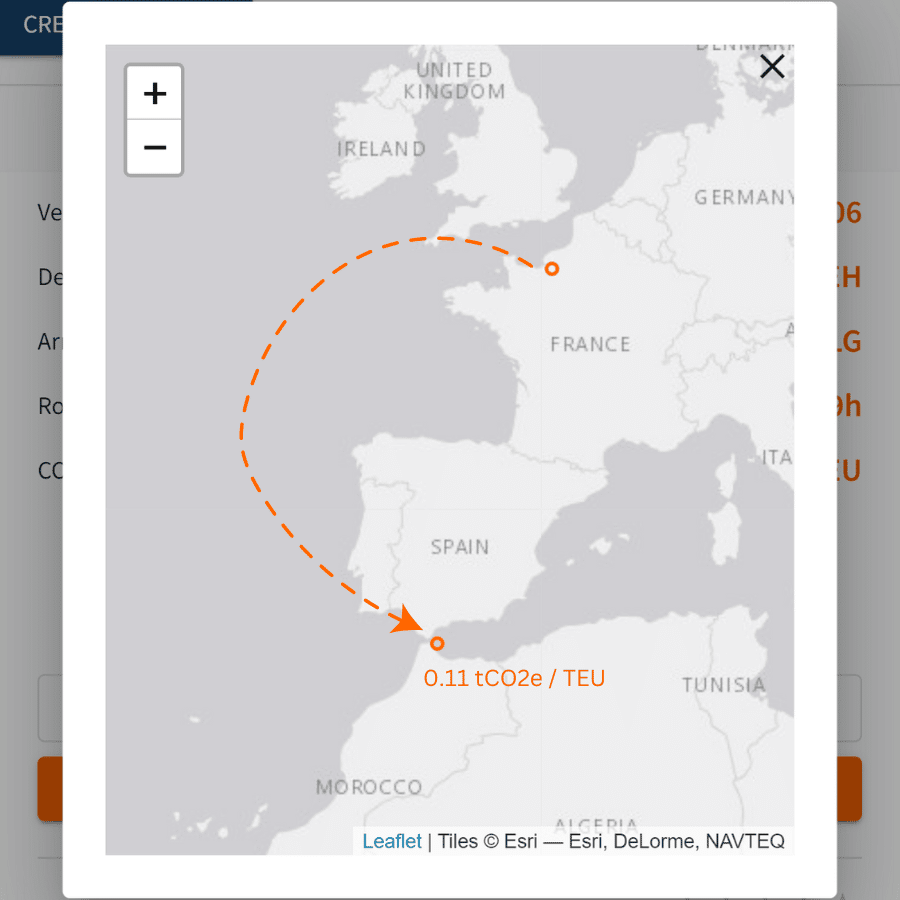 Calculate greenhouse gas emissions ahead of any vessel journey worldwide and get a CO2 estimation based on every possible route to destination. 
Plan more sustainable vessel journeys thanks to our eco-routing system. 
Facilitate Environmental Reporting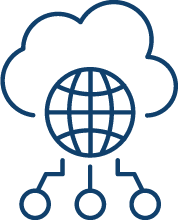 Integrate our CO2 Emissions Calculator into Any Platform Using our API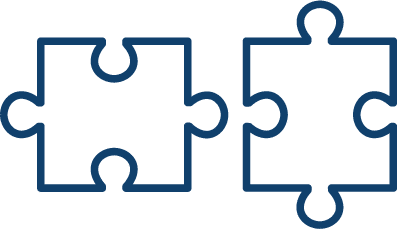 Easily keep track of CO2 emissions without waiting for end of the year global report.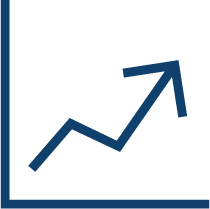 Identify your main emissions source and take steps towards reducing GHGs.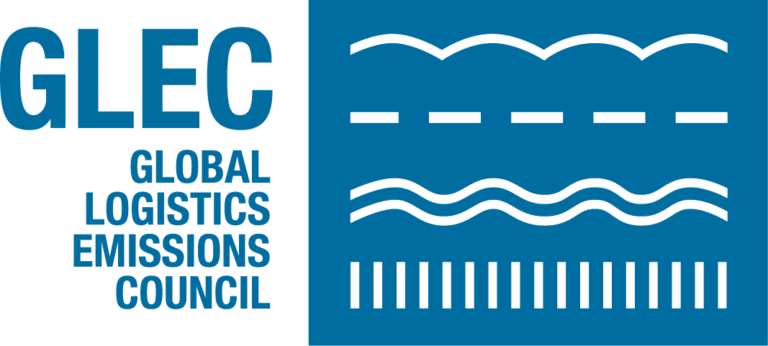 Methodology 
Our CO2 Emissions Calculator is based on the Smart Freight Center's GLEC Framework which is an industry standard.
Sinay follows the recommendations set forth by the Smart Freight Center for CO2 and GHG emissions calculation and is in the process of getting officially accredited.
Fill-in the form below to obtain your credentials. Free trial is available.
Using IMO or MMSI, select the vessel you wish to calculate emissions for. 
This allows us to retrieve key information such as vessel type, current position, speed, fuel type and historical performance.
Select Port of Departure and Port of Destination. 
This allows us to compile routes that can be taken by the vessel and assess distance, time to go and port congestion. 
The response will provide an estimation in tons of CO2 emitted per TEU for the specified voyage. 
The calculated information available in the estimated time of arrival Module are: 
The estimated time of arrival of a vessel in a port 

 

T

he route 

time

 

Statistics of the ship on this route
Our machine-learning software combines the data obtained from a ship's AIS (Automatic Identification System), with historic voyage data and metocean data to precisely calculate the next port of call of a ship and its arrival time.
To go further on this question :
The estimated time of arrival Module is a "plug-and-play" solution.  
Thanks to 4 Steps, the results are delivered within a span of a few seconds. 
Sustainable development Goals
Sinay is committed to the fight against pollution and climate change thanks to innovative technology. Reduced port congestion and an optimized supply chain help maritime traffic to be more efficient and more respectful of marine biodiversity.
Contact Sinay to Get My API Key
Focus on data to make an effective decision
Choose the needed API, either to predict ETA, Estimate Port congestion, Metocean or more. Integrate Our API into your daily solution to help increase value chain efficiency, save time and money, and reduce your environmental footprint. Each API lets you solve specific key pain points.
Easily integrate Sinay's vessel ETA Calculator into your system by API. Provide accurate predictions everytime thanks to our AI models.
Get the real-time congestion status of a port to save money, better allocate resources, and optimize operational efficiency with the help of our API.
Use either MMSi or IMO of a ship to retrieve all AIS information of a specific vessel such as its real-time position, speed or course.
Sinay provides customers with current, swell and wind data, via an API.
Monitor noise emissions for any vessel type and any vessel journey worldwide. Get an estimation of Sound Exposure Level and assess your impact on marine wildlife. 
Featured Content About ETA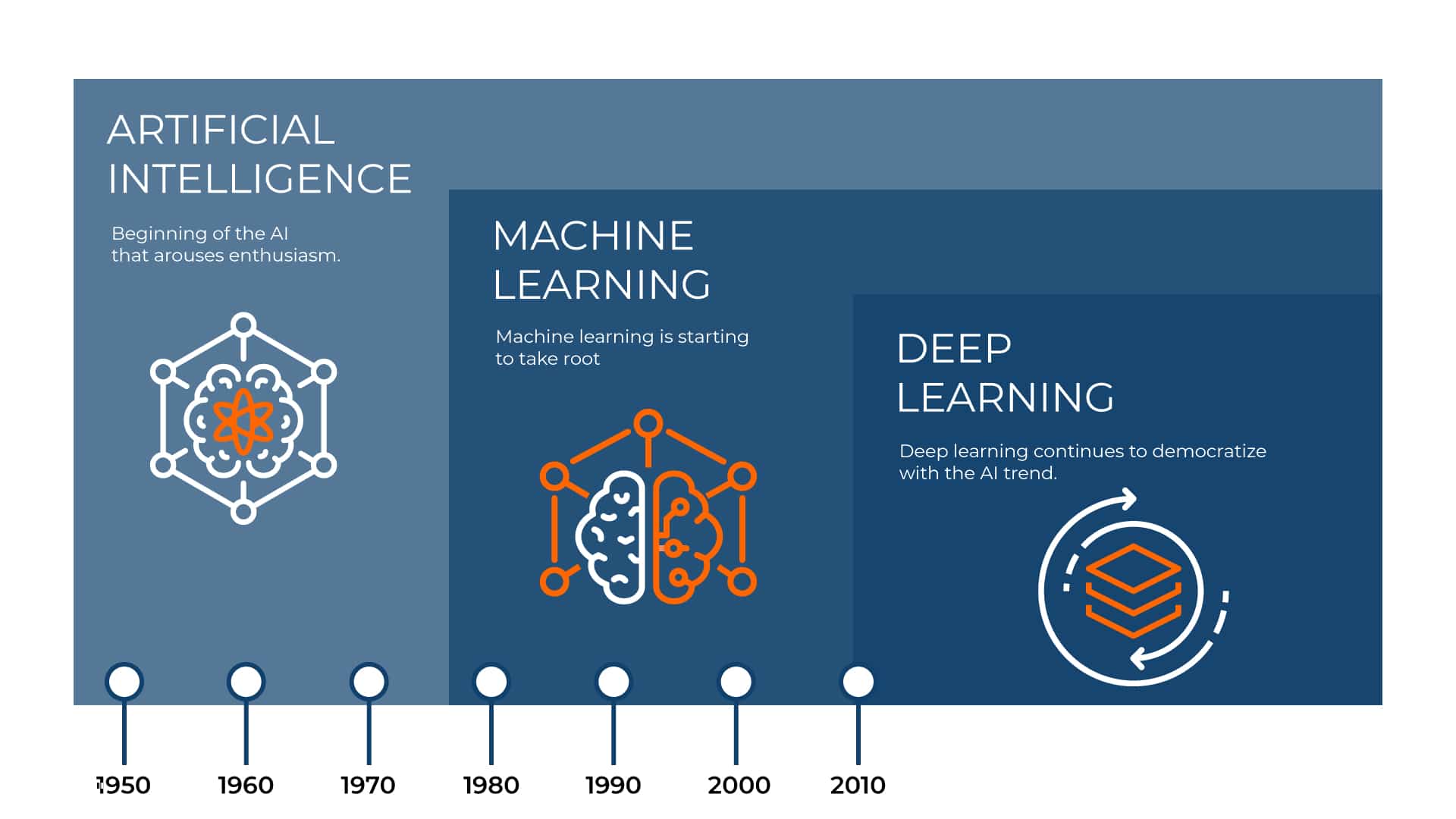 Estimated Time of Arrival
Estimated time of arrival (ETA) computations, specific to ports and ships, determine when a vessel is expected to arrive to a port. The computations also
Read More »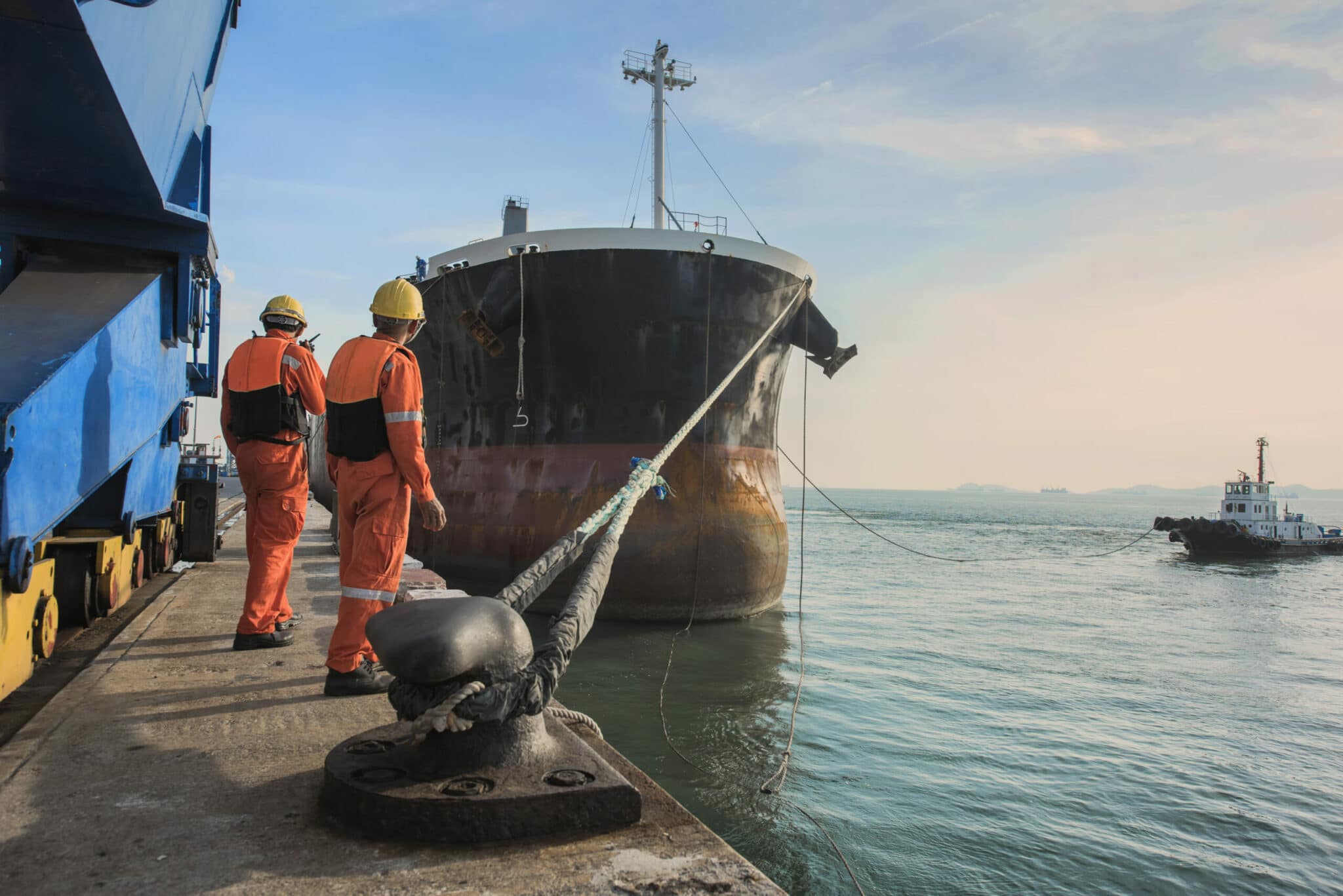 Port Operations
In today's world, several thousand vessels of all kinds are deployed and must be safely maintained and well-managed. Before globalization and digitalization, there were only
Read More »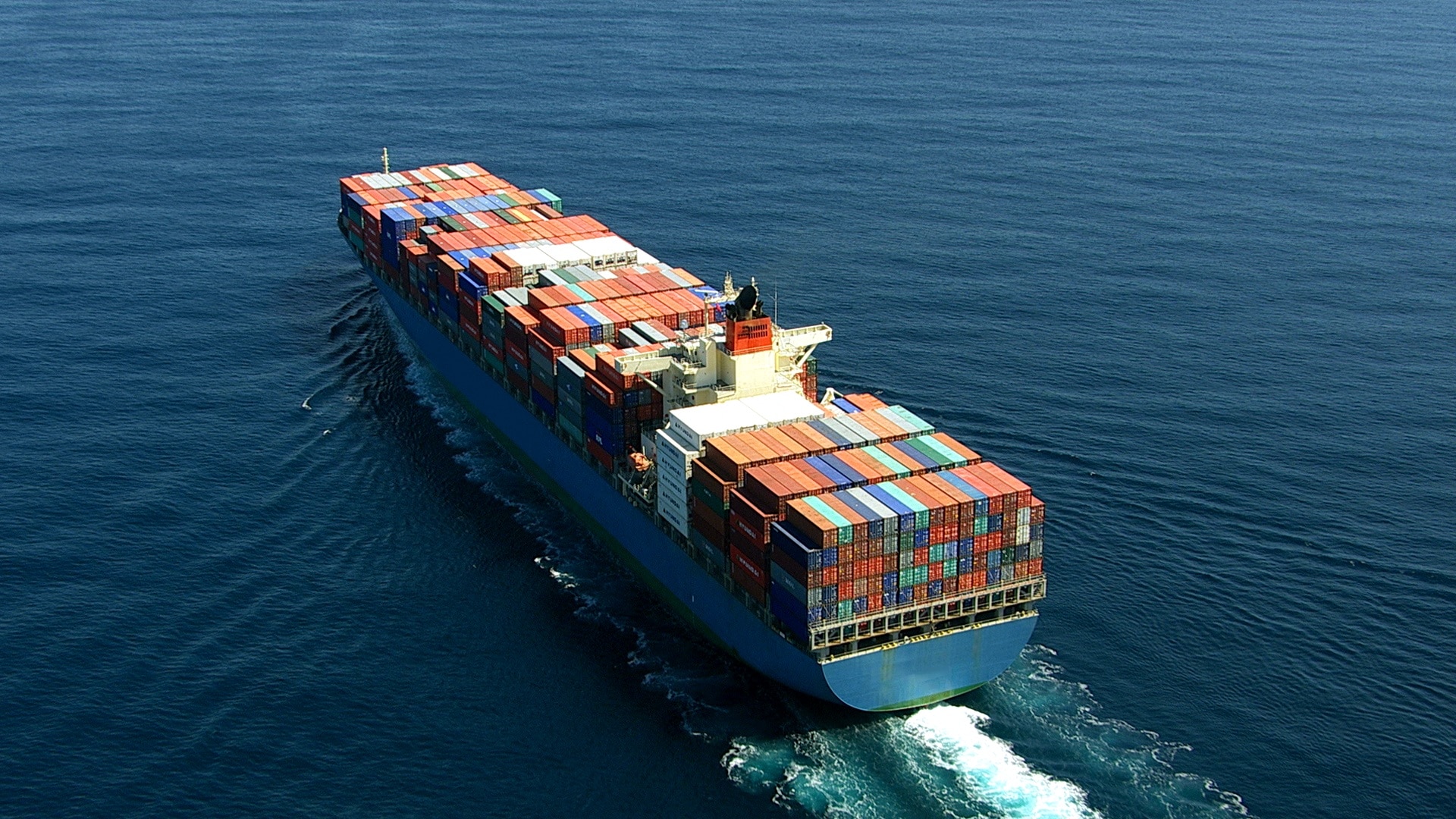 Estimated Time of Arrival
In the shipping industry, it is expected that cargo gets to the right place at the right time and that the delivery of goods goes
Read More »