Estimated Time of Arrival Calculator
Get Accurate ETA Predictions For Any Vessel In Under 1 Minute
Combining decades of historical data, real-time vessel tracking and situational awareness, our ETA Prediction algorithms offer accurate results every time.
Calculate an ETA for any vessel worldwide thanks to our quick and easy online calculator and get better predictions than AIS.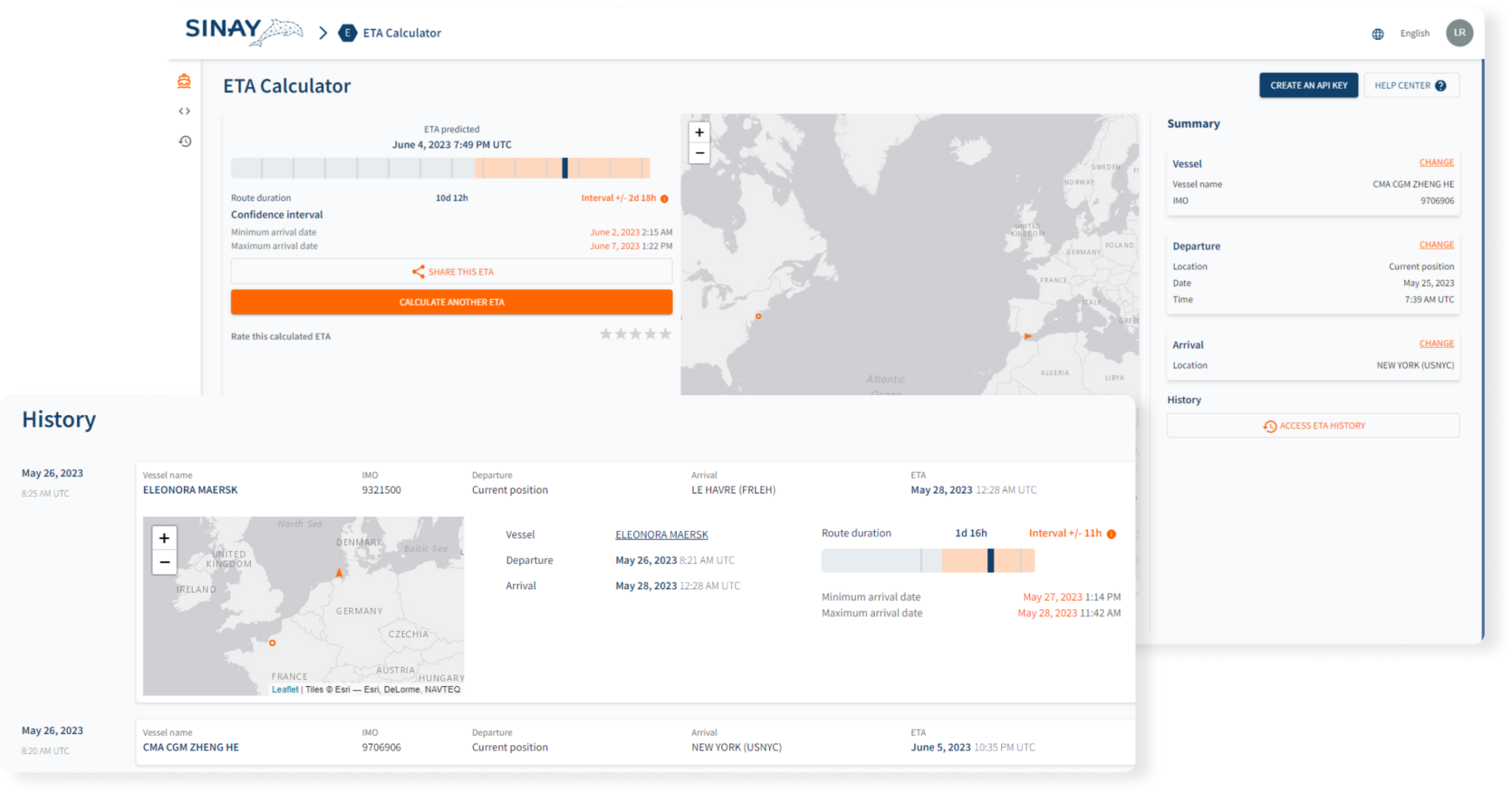 Get a quick update on a ship's ETA to clear up any doubts
Get the real-time position of a ship
Optimize port calls thanks to an ETA that is more reliable than AIS.
Benefits for maritime stakeholders
Benefits for ship owners, freight forwarders, cargo owners, shipping agents
Get better predictions thanks to our AI backed calculator
Streamline communication and share real-time predictions with all stakeholders involved
Increase your trust index by becoming more reliable and competitive 
Benefits for port authorities, terminals
Optimize time at berth
& Better allocate resources
Avoid berth conflicts 
& improve maritime safety
Prevent port congestion
and reduce air pollution.
Intuitive and easy-to-use
Search by vessel name, MMSI or IMO and select the vessel.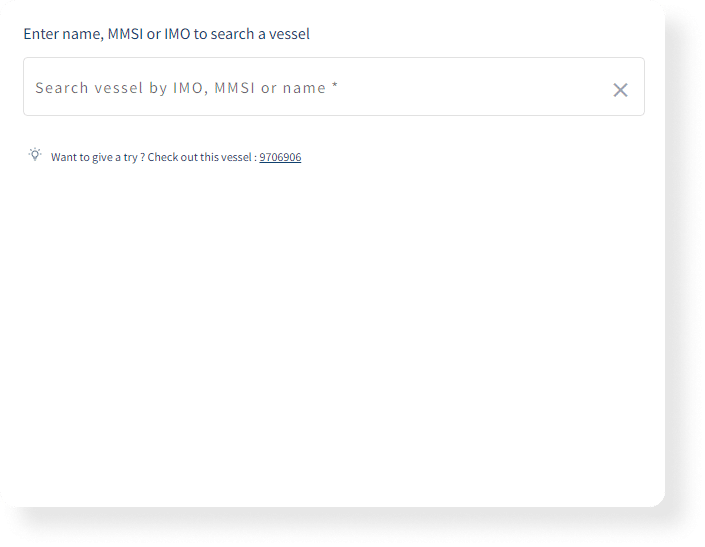 Choose Departure Position and Time
The ETA Module is connected to a database for all vessels in the world. This allows us to use accurate AIS data to locate your vessel. You can choose the current position to start the calculation or select any port in the world and also select the current time or enter a future departure time.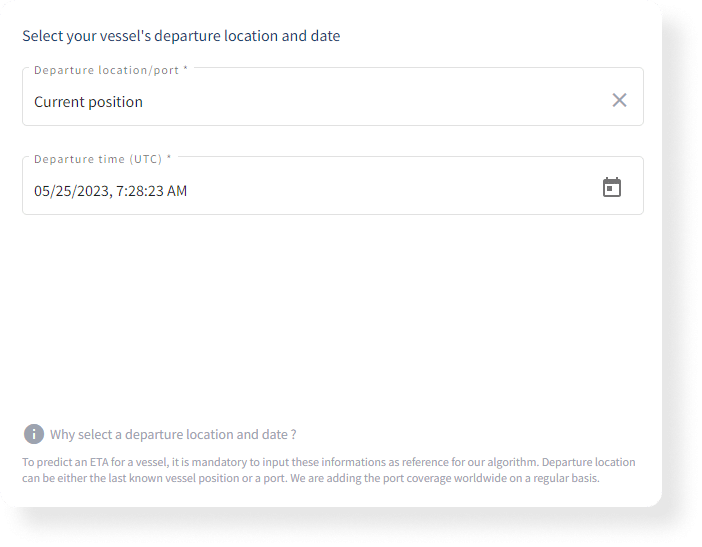 Then enter the port of arrival and click to get the ETA result.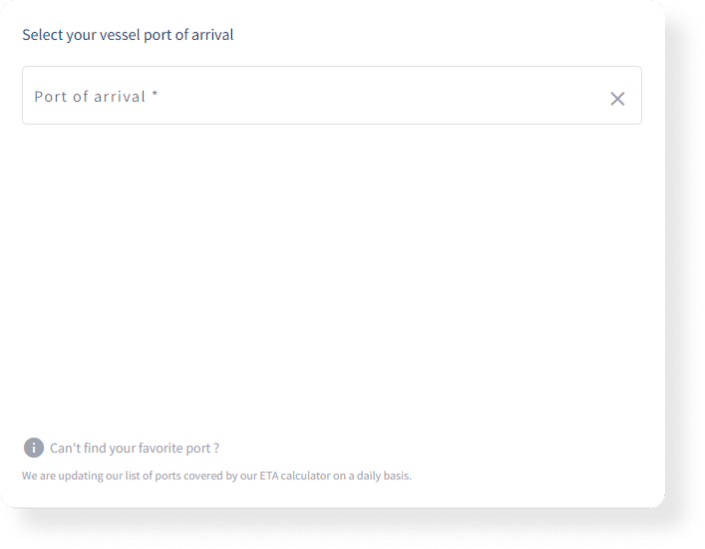 Get an Accurate ETA Prediction
Once all parameters are set, an ETA Prediction will be displayed along with a recap of all selected parameters. 
If the vessel is still a few days away from reaching its port of destination, make sure to refresh the prediction regularly to get the best result.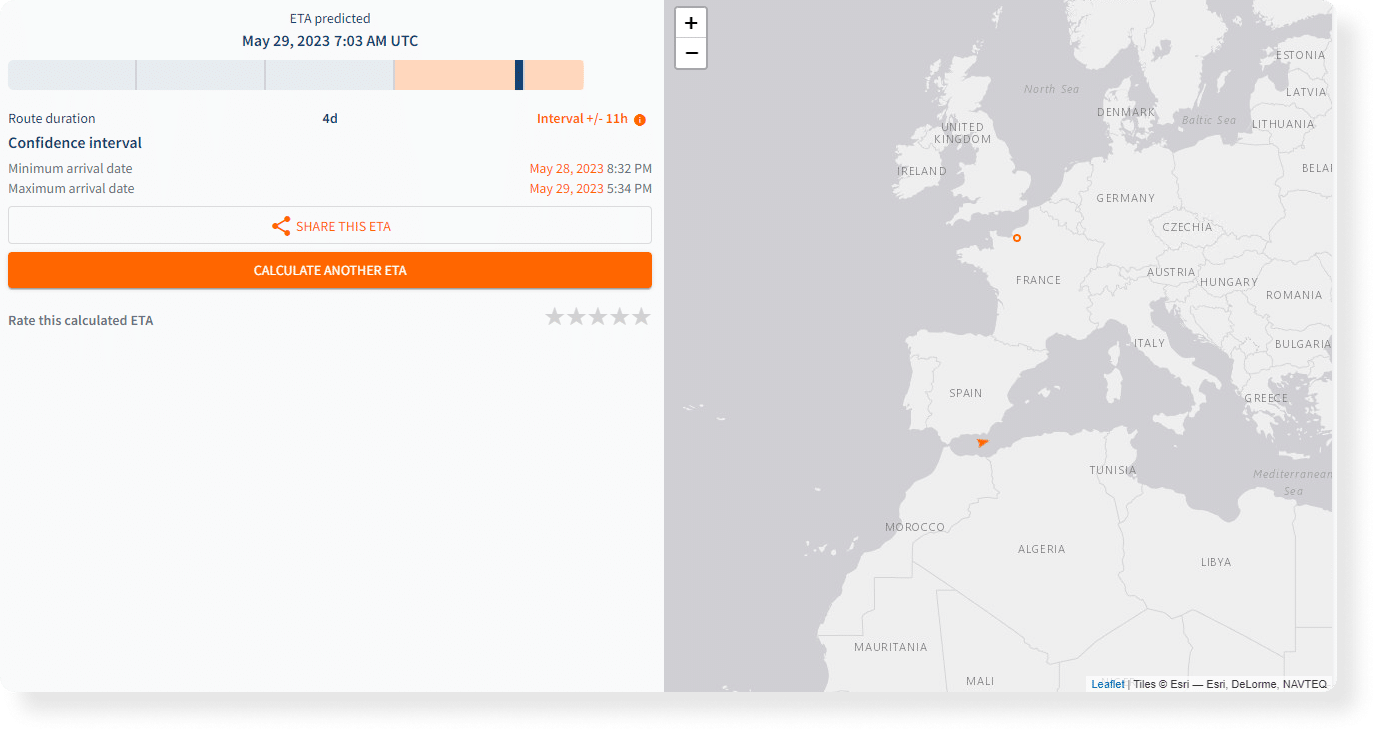 Estimated Time of Arrival Whitepaper
Discover how our module is revolutionizing the Estimated Time of Arrival Prediction thanks to AI and Machine Learning. Download our Whitepaper.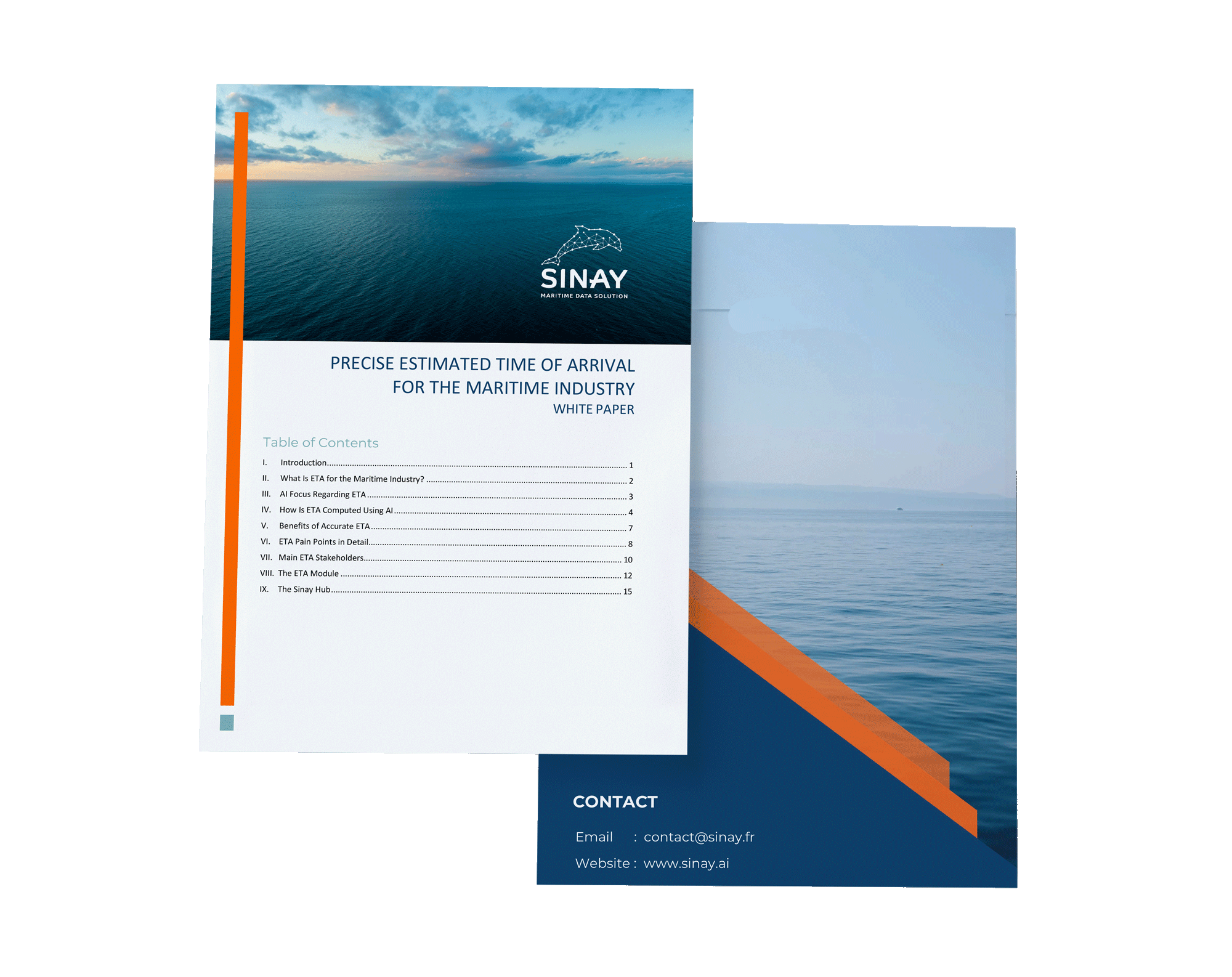 Use cases - Calculator designed for Ports and Shipping
Ports can minimize vessel turnaround time and predict how long it will take a ship to come at berth
Terminal Operators can optimize cargo operations, and port call processes by better allocating resources
Shippers can track their vessels along the entire route and optimize vessel routes
Beneficial Cargo Owners (BCOs) can track their cargo, which is especially important for interoperable routes
Sustainable Development Goals
By utilizing data to forecast the Estimated Time of Arrival (ETA), Sinay's innovative technology is dedicated to enhancing the efficiency of the entire maritime industry. The ETA module and the API ETA are significant steps in the fight against pollution and climate change, as it aids in reducing port congestion and optimizing supply chains, resulting in more efficient maritime traffic that is also environmentally conscious and respectful of marine biodiversity.
Why Is ETA Important in Shipping?
Reliable ETAs help streamline operations, from initial purchase to delivery. Having accurate and regularly updated ETA helps BCOs locate their cargo and improve customer relations through better visibility. It helps shipping agents plan the optimal port call, ensuring that shipment respects delays and stays on track. 
It helps freight forwarders optimize multi-modal freight, and it helps port authorities reduce port congestion and avoid berthing conflicts.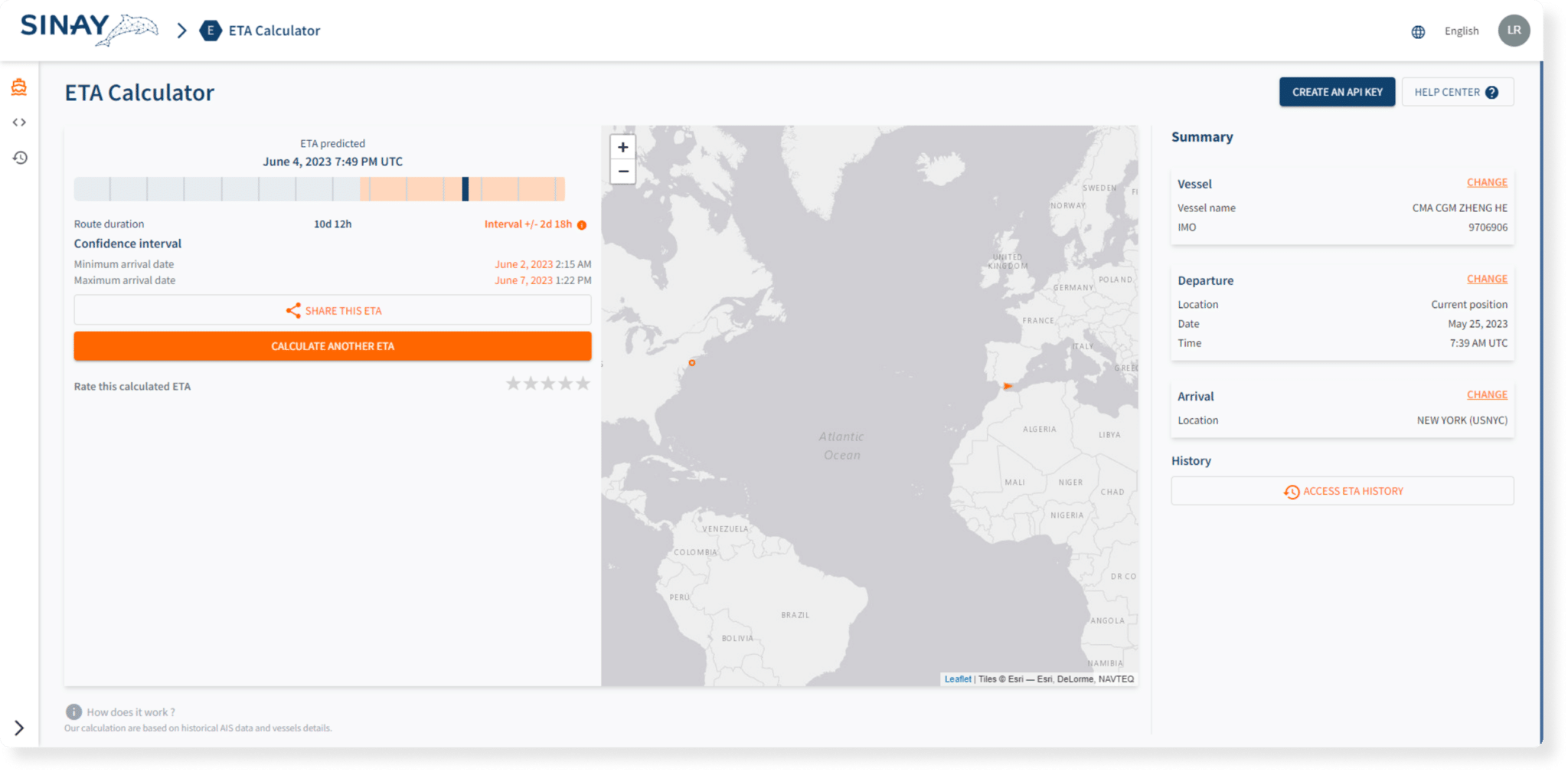 Why Is ETA Important for Ports?
Port authorities need precise times to reduce congestion, improve safety, and better allocate resources. Accurately monitoring the time of arrival of the vessels coming to the port will help to ensure an efficient supply chain and enhance the port's activity, capacity, and competitiveness. 
When the exact ETA is known, all port operations become more efficient.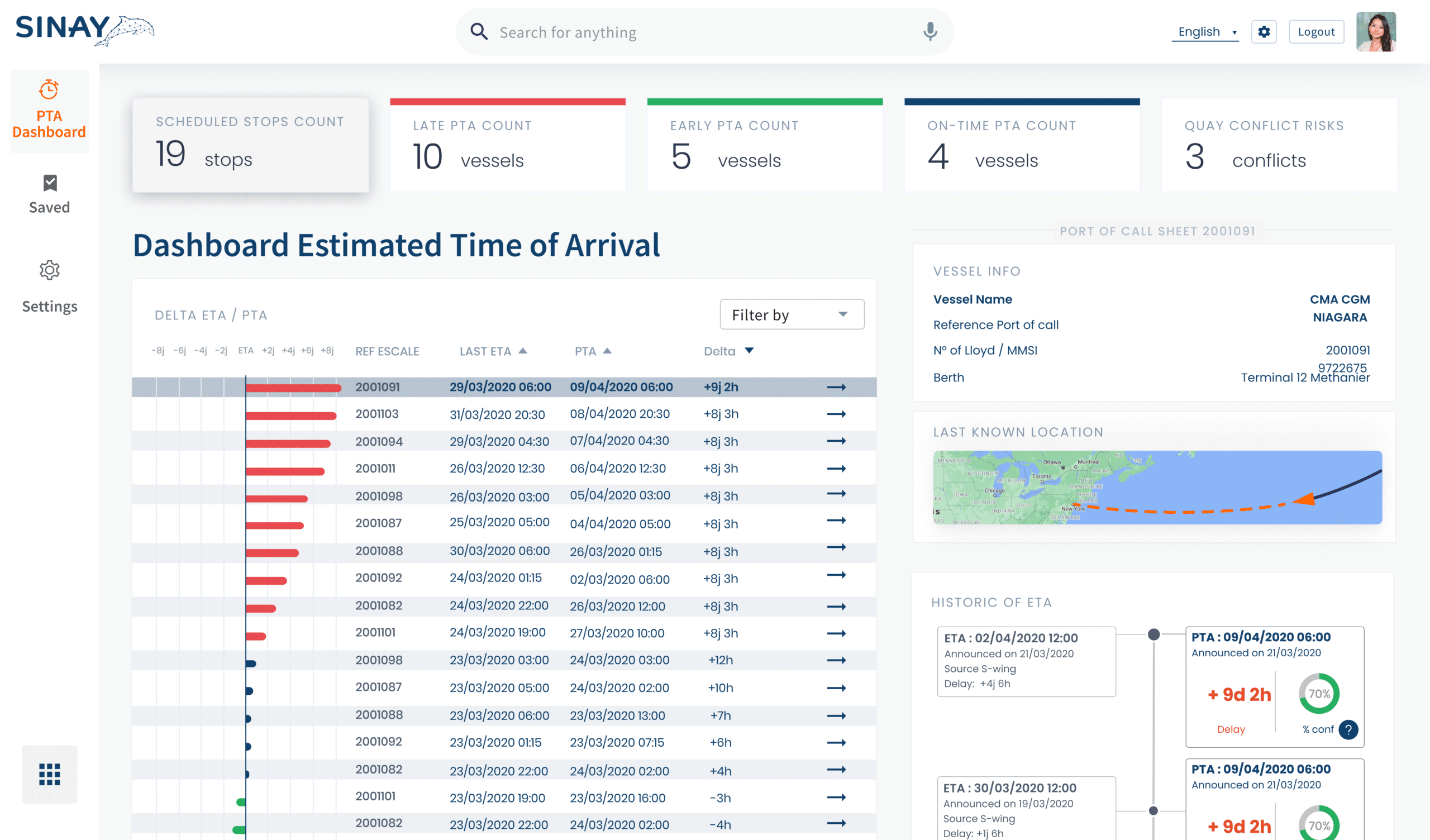 Take the step to enhance your maritime activities
Logistics Efficiency: Leveraging data for effective decision making
Choose the needed logistic module, either to predict ETA, choose the best route plan, predict consumption, or know important statistics. Increase value chain efficiency, save time and money, and reduce your environmental footprint. Each module lets you solve specific key pain points thanks to the IoT connected sensors.
Calculate an ETA for any vessel worldwide thanks to our quick and easy online calculator and get better predictions than AIS.
Estimated Time of Arrival API
Easily integrate Sinay's vessel ETA Calculator into your system by API. Provide accurate predictions thanks to our AI models.
Visualize your fleet statistics on charts and maps, compare vessels and export your key indicators.
You may also be interested by those others environment application :
Featured Content About ETA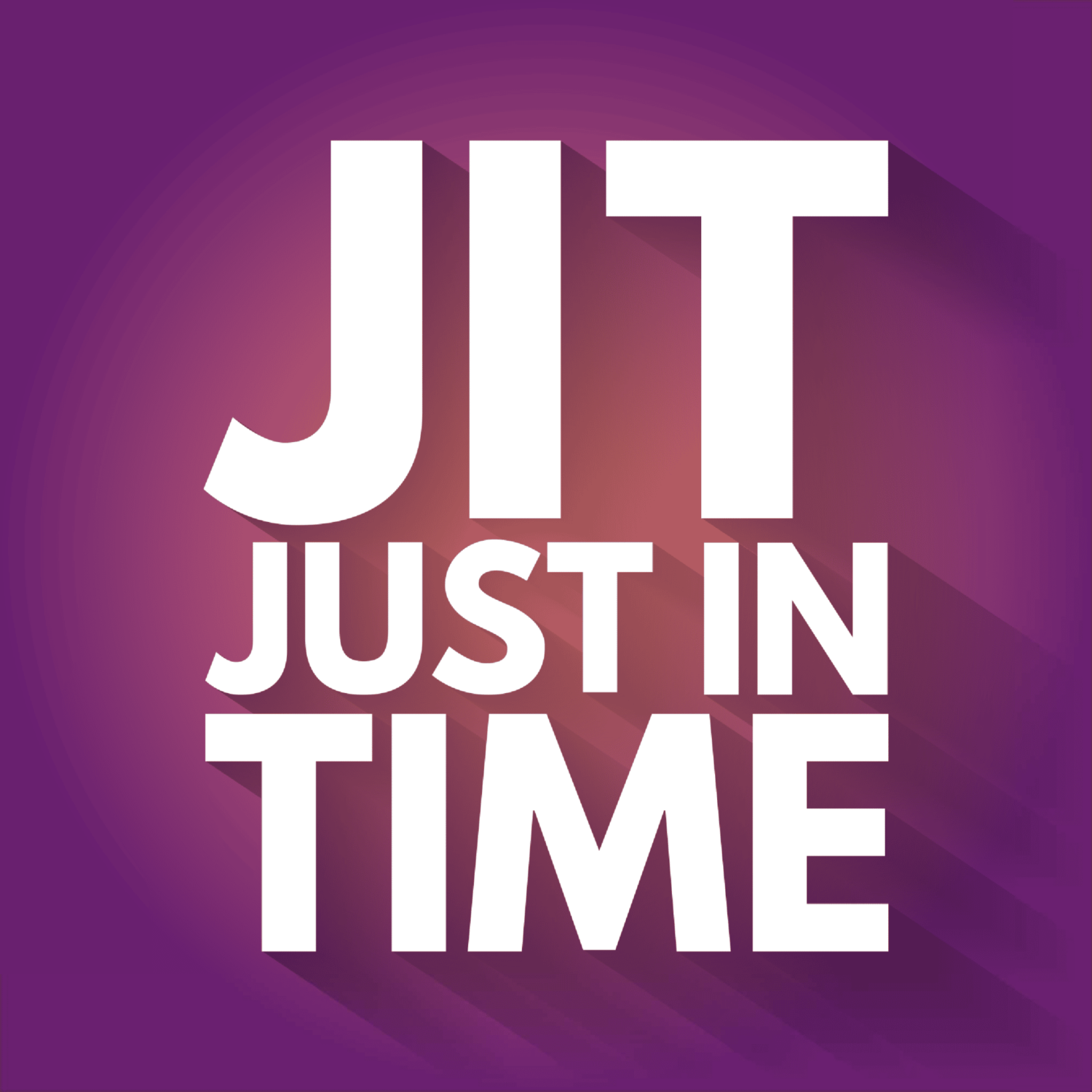 Estimated Time of Arrival
Reducing its carbon impact is of utmost importance for the maritime industry. In this regard, overcoming operational inefficiencies is one of the priorities for stakeholders
Read More »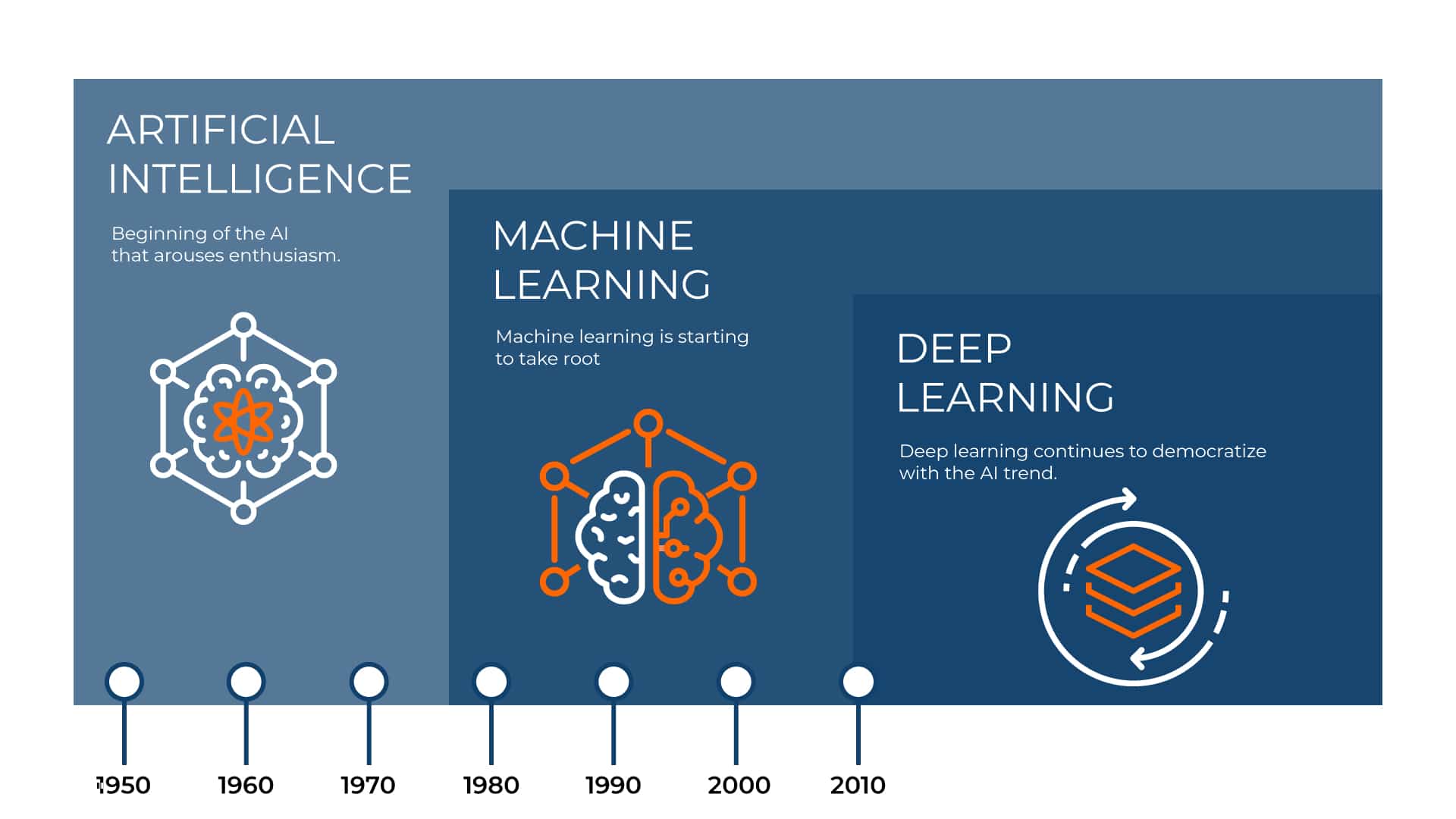 Developers
Estimated time of arrival (ETA) computations, specific to ports and ships, determine when a vessel is expected to arrive to a port. The computations also
Read More »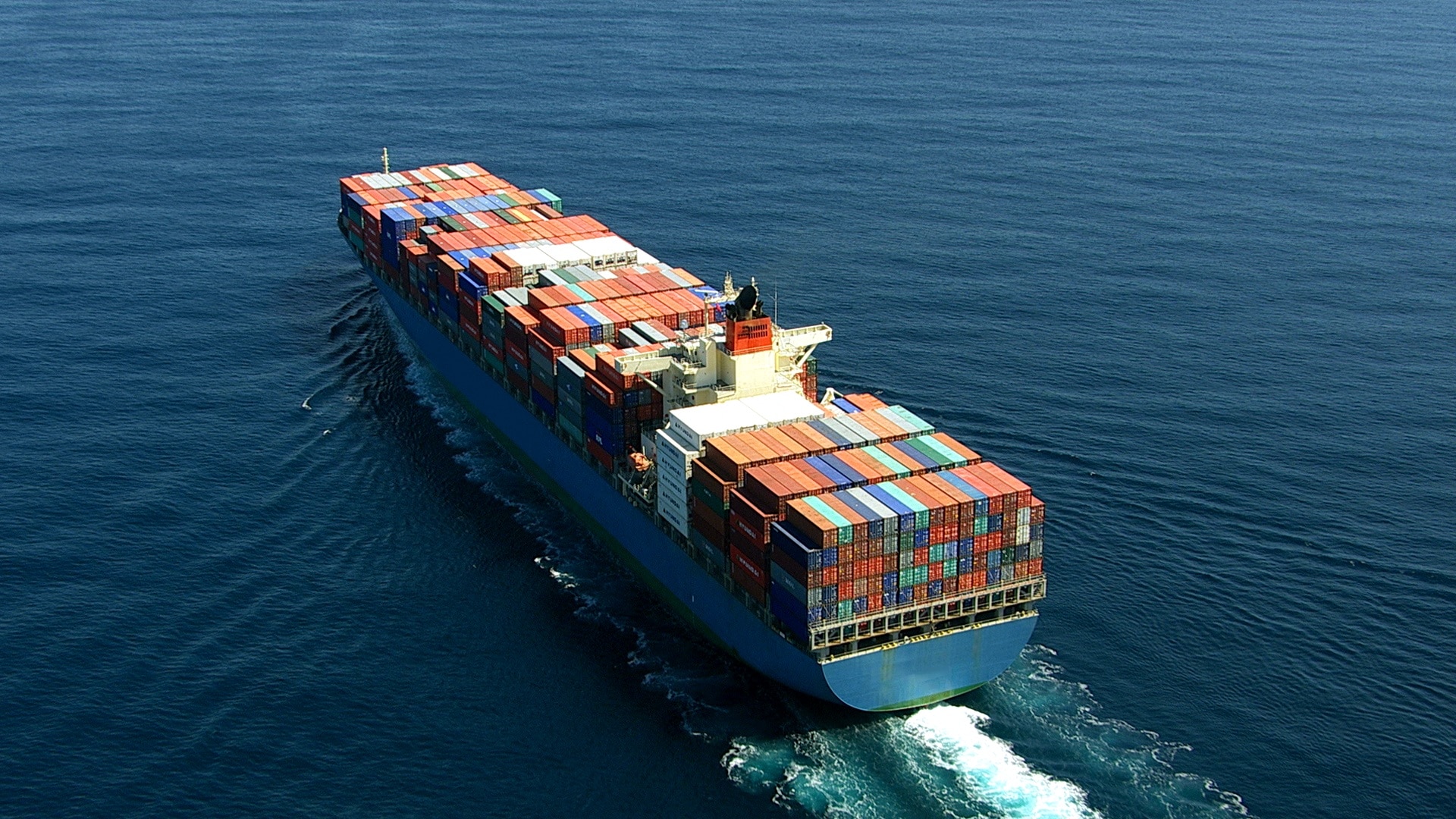 Estimated Time of Arrival
In the shipping industry, it is expected that cargo gets to the right place at the right time and that the delivery of goods goes
Read More »
Estimated time of arrival prediction : A complete guide.
How does ETA prediction work?
The AIS data traditionally obtained from a ship's sensors is wholly based on the information that is provided by the crew on board. When we base the results on the thoroughness of the crew's reporting, the accuracy of the ETA and the next port of call can be misreported due to human error, something that has been frequently happening in the industry for decades. 
Sinay with its distinctive data-based approach aims to transform the way ship owners and charterers predict a ship's ETA. Backed by AI algorithms, Sinay's ETA module combines AIS data with historic shipping patterns, improving accuracy and facilitating a more transparent workplace for all the stakeholders concerned.  
Why should you use ETA prediction?
For starters, ETA prediction with advanced AI algorithms predict results with pinpoint accuracy. Shipping companies can improve their logistics chain when it comes to delivering freight within a stipulated time in the due process. What's more is, all stakeholders get to have vital insights about future fleet positions, which can then be leveraged for framing future cargo handling plans. 
Besides shipping companies and charterers, the tool would be of particular interest to companies that carry out port-based operations. Some examples are companies engaged in: classification societies, paint, spare parts, etc. Port authorities could find this tool to be of particular interest when it comes to traffic management.