The Metocean Analytics tool can help you in many fields and activities. Below you will find several case studies that show you in which context we intervened, what was the challenge, and what solution we brought for our clients in offshore wind activities. 
Project Date: 2022-2025
Context: GEOxyz is a European leading service provider focusing on Marine surveys and Offshore Renewable support activities. With a large portfolio of diverse clients, GEOxyz supports major energy suppliers in renewables and oil & gas, authorities, maritime construction, and dredging companies.
Challenge: GEOxyz needed a solution to estimate the potential weather downtime during the tendering and planning phase of their offshore operations. Maximizing the operational vessel days of their fleet and providing realistic planning to their clients.
Solution: Metocean Analytics with Advanced Weather Downtime
"Making sure that the weather downtime of our offshore operations is estimated as precisely as possible is one of our main challenges in tendering. Thanks to Sinay's Metocean Analytics with the Advanced Weather Downtime feature, we can analyze the metocean data in advance to plan and price the optimal period of execution to realize the offshore operations."  Wim Van Huele, tender manager.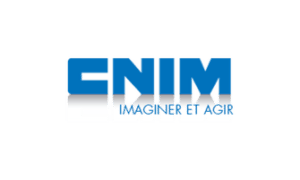 Context: CNIM is developing an innovative ship for wind farm maintenance in the North Sea.
Challenge: In order to conceive a ship working in harsh conditions specific to the North Sea CNIM needs to know historical metocean conditions at different geographical locations in the North Sea.

Solution: Thanks to this online solution, CNIM obtained directly all the wind, wave, and ocean current data as well as the statistics necessary to identify sea conditions at different wind farms located in the North Sea.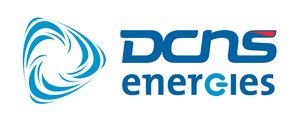 Context: DCNS Energies is involved in numerous marine renewable energy technology and project developments, especially in the tidal, ocean thermal energy conversion, and floating offshore wind sectors.

Challenge: Considering the geographical market widespread for these technologies, DCNS Energies needs to identify and characterize offshore sites of interest around the world with respect to the historical metocean conditions.

Solution: With Metocean Analytics, DCNS Energies obtains directly online all the wind, wave, ocean current, and sea temperature data and statistics required to qualify potential offshore sites of interest for development.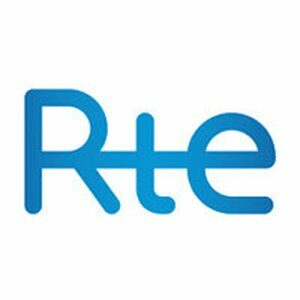 Context: RTE, the French electricity transmission system operator is in charge of the high-voltage grid installation, connection, and management onshore and offshore. This includes the connecting of all the marine renewable energy farms being developed in France.
RTE is also in charge of the French offshore wind farm's connection to the coast and to the national grid.
Mission1
Challenge: With the growth of marine renewable energy developments in France with numerous offshore wind and floating offshore wind farms, RTE needs several metocean studies along the cable routes to plan and design the installation in the best possible manner. Because of the numerous needs, RTE decided to set up a framework contract.
Solution: Sinay in collaboration with ACRI-HE has been awarded this framework contract to provide metocean studies to RTE when required for subsea cable installation.
Mission2
Challenge: RTE needed to take decisions regarding the most relevant cable route with respect to the oceanic and sedimentary constraints. RTE needed to consider the cable installation method with the required burial depth in order to deal with the agitation due to currents and waves.

Solution: In collaboration with Egis, we provided RTE with a complete analysis of ocean currents and waves along the potential cable routes for the wind farm projects offshore Saint Brieuc and Saint Nazaire. Based on the existing metocean database, tailored modeling, and statistical analysis, Open Ocean computed extreme wave values, storm surge analysis, as well as bottom current estimates at numerous locations from the offshore wind farm to the coast.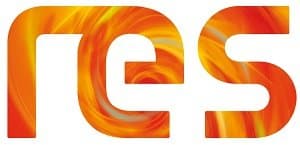 Context: RES-Offshore offers integrated development, engineering, construction, and AO&M services for utility-scale renewable energy projects. 

Challenge: RES Offshore needed a long wave time series for a location offshore in northern Scotland.

Solution: We provided them with the main wave parameters from a proprietary wave numerical simulation covering the whole of northern Scotland.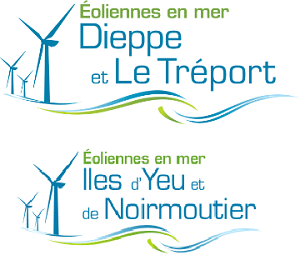 Context: Eoliennes en mer is a joint venture between ENGIE, EDPR and Neoen Marine created for the development of the offshore wind farms offshore Dieppe-Le Tréport and offshore Yeu and Noirmoutier Islands.

Challenge: Eoliennes en mer requires metocean data and parameters for the farm development, the infrastructure design, and the operations planning.

Solution: The first online offer for metocean study on-demand. Metocean Analytics allows Eoliennes en mer to obtain easily and promptly metocean data and statistics at the exact locations of interest for the two farms located on different shores of the French coast.
Frequently Asked Questions About Offshore Wind Industry
The offshore wind industry involves the development and operation of wind energy projects that are located in offshore waters. Offshore wind energy is generated by wind turbines. These wind turbines are mounted on foundations that are anchored to the sea floor, and they are connected to the electrical grid on land through undersea cables.
According to data from the Global Wind Energy Council (GWEC), the countries that generated the most power from offshore wind in 2020 were:
China with a total of 14.3 GW of installed capacity.

United Kingdom with a total of 13.1 GW of installed capacity.

Germany with a total of 10.8 GW of installed capacity.

Denmark with a total of 4.7 GW of installed capacity.

Belgium with a total of 3.8 GW of installed capacity.
The offshore wind industry is still in its early stages of development, and it is expected to continue to grow in the coming years as more countries invest in this renewable energy source.
At the end of 2020, there were approximately 27 offshore wind projects in operation in France, with a total installed capacity of approximately 6.7 GW. In addition to these projects, there are also several offshore wind projects that are under development or in the planning stages in France, which are expected to add to the country's installed capacity in the coming years.