The Metocean Analytics tool can help you in many fields and activities. Below you will find several case studies that show you in which context we intervened, what was the challenge, and what solution we brought.
Context: Hydroquest is developing an innovative vertical axis tidal turbine that is relevant for many sites around the world.
Challenge: Hydroquest needed to obtain the ocean current and wave characteristics of several tidal energy sites of interest around the world for engineering design purposes.
Solution:  Sinay has provided Hydroquest with access to the Metocean Analytics solution. With Metocean Analytics, Hydroquest obtained directly online all the wind, wave, and ocean current average conditions and extreme value analysis required to fully characterize potential tidal energy sites of interest around the world.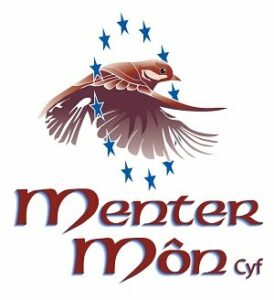 Context: The Crown Estate has appointed Menter Môn Cyf as the Manager for the West Anglesey Demonstration Zone. They have established Morlais Marine Energy for the purpose of managing this assignment.
Challenge: Menter Môn Cyf needed data and statistics about the wave conditions to present to the potential users of the Demonstration Zone.
Solution:  Using the current wave database in its extensive catalog, We have provided Menter Môn Cyf with wave characteristics parameters and extreme value analysis for the area of interest in offshore southern Wales.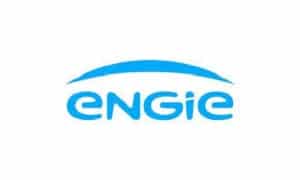 Context: ENGIE-Futures Energies is the business unit in charge of developing and managing renewable energy projects. This includes tidal, offshore wind, and floating offshore wind energy

Challenge: ENGIE-Futures Energies is developing numerous offshore renewable energy projects offshore France for which they need easy and reliable access to ocean current, wave, and wind data and statistics.

Solution:  We provided ENGIE with access to Metocean Analytics, the first online solution for metocean study on-demand. Metocean Analytics is the perfect answer to the requirement for metocean analysis at several locations for different projects with complete flexibility.

Context: SABELLA is a French company developing the tidal turbine D10. After several years of R&D, the first unit of this turbine has been set up offshore Ushant Island in France in June 2015.

Challenge: After this first installation, SABELLA is looking for new markets around the world for its tidal energy solution with a focus on isolated sites and islands.

Solution: Metocean Analytics provides SABELLA with ocean current and wave statistics to assess tidal energy potential and characteristics of various sites around the world. Metocean Analytics simplifies the identification process for sites of interest and will allow SABELLA to take decisions regarding the feasibility analysis process. 
GDF Suez- Futures Energies

Context: GDF SUEZ-Futures Energies is a major factor in the renewable energy sector with numerous onshore and offshore wind farms. Moreover, Futures Energies has been awarded in 2013 the right to set up a pilot tidal farm within the Alderney Race in France.
Challenge: GDF SUEZ Futures Energies required a complete site characterization, metocean analysis, and tidal farm yield estimate for the chosen site in order to plan the installation and maintenance.
Solution: We performed high-resolution wave, 2D, and 3D ocean current numerical simulations on unstructured grids to provide Futures Energies with detailed metocean analysis and site characterization over the area of interest within Raz Blanchard. Open Ocean also computed yield estimates for various tidal array setups to decide on the best configuration.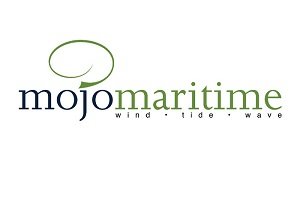 Context: Mojo Maritime specializes in Project Management, Engineering, and Consultancy services for the marine renewable energy industry.

Challenge: Mojo Maritime required rapid access to wave and wind data and statistics for operations planning offshore Scotland.

Solution:   Mojo Maritime received complete metocean data for a location on the western coast of Scotland. A rapid delivery allowed Mojo Maritime to make appropriate decisions during the operation setup.
Context: ESB is developing the WestWave project, a wave energy development site on the western coast of Ireland.

Challenge: ESB required metocean design parameters for the dimensioning of measurement buoys and other surface and sub-surface infrastructures. 

Solution: We computed significant wave height 1, 5, 10, and 50-year extreme values for an offshore location based on the existing long-term wave database. Open Ocean then applied wave propagation analytical methods to provide extreme values for a location close to the coast as well.
Frequently Asked Questions About Wave & Tidal
Wave & Tidal is the development and the use of technologies that harness the energy of waves and tides to generate electricity. It's part of renewable energy. 
Wave energy is generated by the motion of the ocean's surface, which is caused by the wind and gravitational forces of the sun and moon. Tidal energy is generated by the rise and fall of the tides, which are caused by the gravitational pull of the moon and sun.
The wave and tidal industry is still in its early stages of development! There are a number of companies that are working on the development and deployment of wave and tidal technologies, including Minesto, Orbital Marine Power, Wavebob, Ocean Renewable Power Company, Ocean Power Technologies, and much more.