The increase in global trade results in intense sea shipping activity. With hundreds of ships plying the seas every day, multiple challenges arise in various areas: security, communication, visibility of the fleet and the cargo, and effective planning of port operations. Therefore, identification systems are mandatory, using indicators such as the IMO number or the MMSI number. What are the purposes and differences between these two numbers? 
How are the IMO and MMSI numbers used by ships?
The IMO number is the unique reference number assigned to each ship for identification purposes. It is composed of the three letters "IMO" (for "International Maritime Organization") followed by a seven-digit number. For example, the IMO number for the vessel Maersk Mc-Kinney Moller is IMO9619907. 
The IMO number is permanent, meaning that it remains the same throughout the vessel's life cycle. From construction to scrapping, no matter the changes it may go through (ownership, country of registration, name, or flag), a ship keeps its initial IMO number. This identifier can never be reassigned to another unit. Also, it should not be confused with the official number issued by the vessel's flag administration, which is limited to internal use. 
The IMO number must be reported on the ship's certificate in the column entitled "official number or call sign", along with the radio call sign signal. It also has to be mentioned on other certificates, such as the classification certificate, and the tonnage certificate (required to sail through the Suez and Panama canals). 
The IMO number is mandatory for all propelled seagoing ships with a gross tonnage (GT) of 100 tons and above: cargo ships, fishing vessels (since 2013), refrigerated cargo vessels (reefer), or supply vessels 12 meters in length or above passenger ships, smaller and non-steel hull vessels (since 2016). 
The following kinds of ships do not need an IMO number: 
floating docks and structures classified in a similar manner/way; 

 

hydrofoils and hovercraft (air-cushion vehicles);

 
pleasure crafts; 

 

ships without mechanical means of propulsion (non-motorized); 

 

ships engaged in special service (e.g. hopper barges, lightships, floating distress beacons/radio stations, search and rescue vessels);

 

self-unloading barges;

 

warships, troopships, and other ships used for military transports;

 
The IMO number scheme was introduced on 19 November 1987 through the adoption of resolution  A.600 (15) of the Assembly of the International Maritime Organization. The objective was to respond to the IMO's concerns in terms of maritime safety improvement, pollution reduction, and maritime fraud prevention.  
The IHS Markit, Maritime, and Trade (IHSM) is the sole authority empowered to issue and assign an IMO number. This U.K-based company administers the scheme on behalf of the IMO. The number assignment is free of charge, when a ship is being built, most of the time upon the keel laying. For existing ships, the assignment of the IMO number can take place either during review or at the time of new certificate issuance. According to the SOLAS (Safety of Life at Sea) regulation, having an IMO number is a prerequisite for sailing and selling. 
How to Track a Ship In Real-Time ?
Let us look at how a ships' real-time tracker works, its details and features, its benefits for all players in the shipping sector but also its weaknesses…
The MMSI number (Maritime Mobile Service Identity) is a nine-digit number used with marine traffic monitoring systems to identify a vessel. It is composed of three digits representing the nationality and is called MID (Maritime Identification Digits), followed by a six-digit unique identification number. The format is then: MIDXXXXXX. 
The International Telecommunications Union (ITU) sets the international rules that determine the assignment of MMSI numbers by the competent authorities in the ship's country of registration.  
Unlike the IMO number, which remains the same for a given ship anytime, the ship's MMSI number may change  if its flag changes, for example when it is sold or long-term chartered. Indeed, each administration (state/country) has its own MID. Consequently, the same vessel can have different MMSI numbers during its lifetime. On tracking websites, a specific vessel might appear with a unique IMO number linked to several MMSI numbers. That is the reason why the MMSI is not used as a ship's identification number.  
In the United States, the Federal Communications Commission (FCC) is responsible for delivering MMSI numbers to recreational and commercial vessels using licensed VHF radio equipment. Besides, the FCC and Coast Guard operate a database of MMSI numbers, that provides various data on each merchant vessel (owner, home port…) when it applies for a radio station license or requests an amendment. Non-commercial users who only sail inside US waters may also get an MMSI number for use with a VHF DSC radio or AIS transponder without having to apply for a Ship Station License. 
What are the respective purposes of IMO and MMSI numbers?
What is the IMO number used for?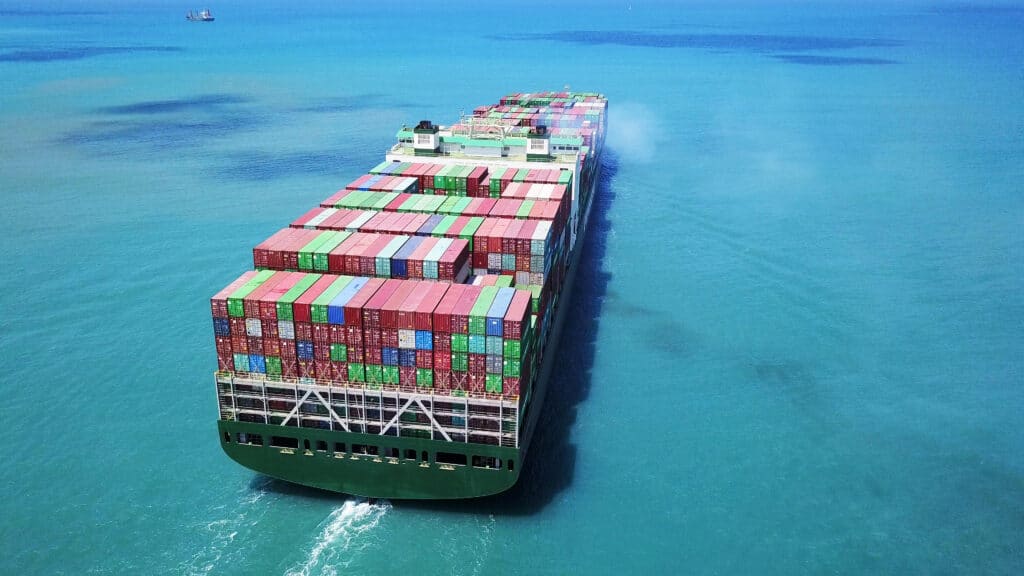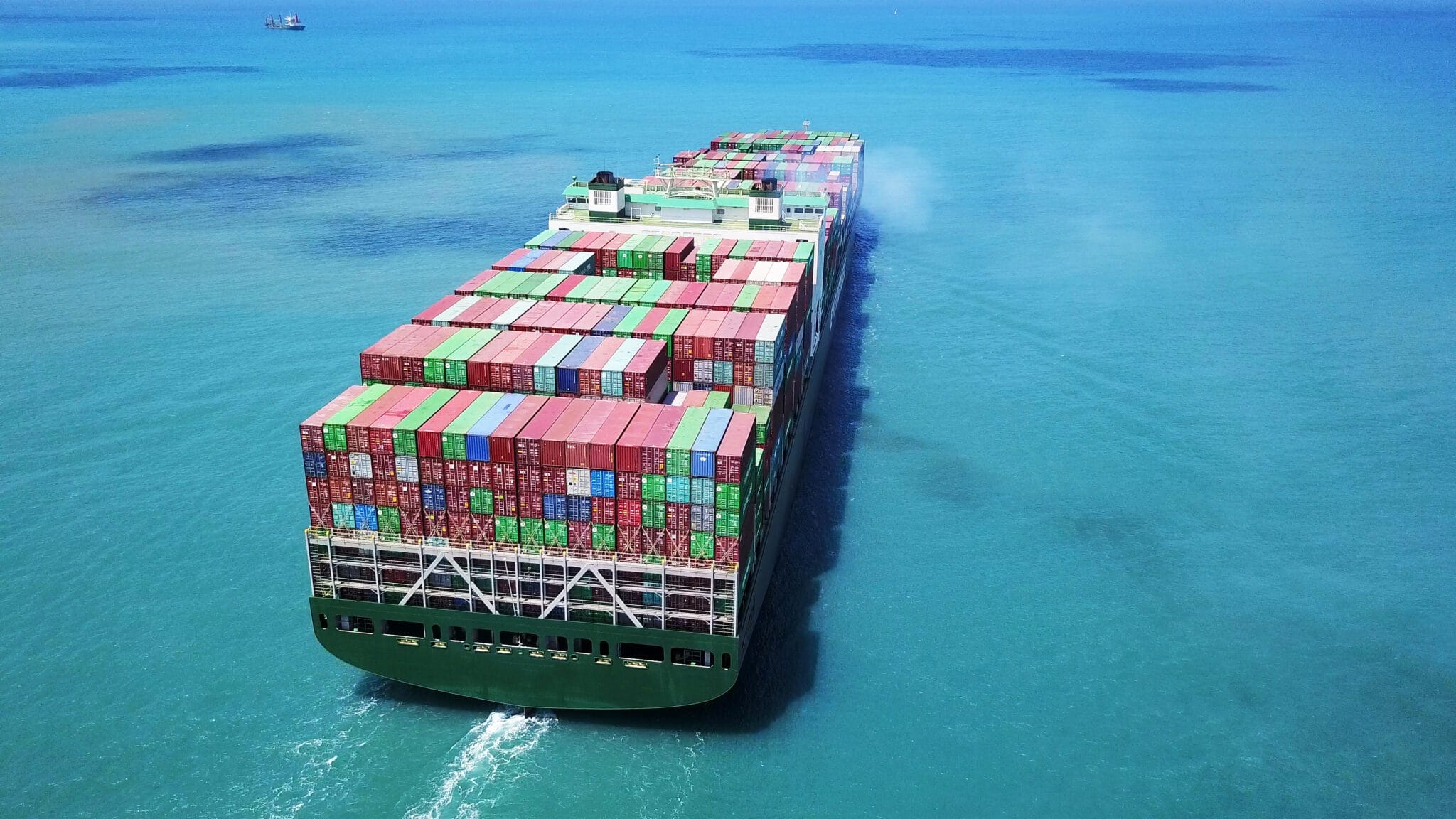 The IMO number is currently considered the best Unique Vessel Identifier (UVI) system since it is recognized by most governments. It is associated with the total portion of the hull enclosing the machinery space. According to the same SOLAS regulation XI 1/3 adopted in 1994, this ID number must be clearly and permanently marked in a visible place, generally on the ship's hull or superstructure, but also internally. For passenger ships, the mark is required on a horizontal surface that can be seen from the air.  
Apart from identification, the IMO number is a key tool for various players in the sea transportation industry: 
help national authorities to better manage vessels flying their flags and control their waters;

 

improve the transparency and consistency of legal records;

 
enhance monitoring, surveillance, and operational performance.

 
On tracking websites, users only need to type a vessel's IMO number and hit the SEARCH button to have its current position (or last known position) displayed on a dynamic map. 
What is the MMSI number used for?
Alike a cell phone number, the MMSI number serves as the unique internationally standardized identifier for all communications and security. It has to be programmed in all VHF devices on board a vessel, and updated whenever necessary:   
DSC (Digital Selective Calling) radio for communication; 

 
Automatic Identification System (AIS) unit

for tracking

, since the MMSI number appears on any radar, chart plotter, or electronic chart display information system (ECDIS); 

 

Emergency Position Indicating Repeater Beacon (EPIRB) using the contact information included in MMSI registration in anticipation of emergency;

 

Man Over Board (AIS MOB).

 
Every 30 seconds, the ship's AIS transponder automatically transmits its MMSI number and its position report, which are then visible by the Vessel traffic services (VTS), the carrier or operator shore station agency, the Coast Guard, and other ships' AIS equipment.  
All ships operating on the high seas need an MMSI number to take part in the IMO's Global Maritime Distress & Safety System (GMDSS). As a reminder, GMDSS is the internationally agreed system of coordinated VHF radio communications for merchant's vessels. Harnessing satellite and terrestrial networks enable coordinated and permanent contact between two ships or more, or between ships and shore operators. In addition to this, the system provides means alert for use in emergency situations. 
How to Track a Ship In Real-Time ?
Let us look at how a ships' real-time tracker works, its details and features, its benefits for all players in the shipping sector but also its weaknesses…
Conclusion about the Difference Between IMO and MMSI
To summarize, the main difference between MMSI and IMO numbers is related to their purpose. The MMSI is used for communication, whereas the IMO aims at reducing fraud and improving safety. Further, the IMO remains unchanged, whereas a new MMSI is assigned at each flag change. 
In the coming years, commercial ship identification and communication systems are called upon to play a greater role in order to help the shipping industry to face major challenges: the exponential growth in global trade, the increasing role of digital tools, and other concerns pertaining to security and environment. 
Frequently Asked Questions About IMO and MMSI