In today's highly digitalized maritime industry, a tracking system is one of the main technologies installed on cargo ships, passenger carriers, fishing boats, and all type of vessels. Thanks to the pioneering of the Internet, near to real-time monitoring enables close control of commercial vessels worldwide, improves operational efficiency, enhances the security of marine traffic, and ensures regulatory compliance. Let us look at how a ships' real-time tracker works, its details and features, its benefits for all players in the shipping sector, but also its weaknesses.   
How do real-time ship tracking systems work?
In 2004, the International Maritime Organization (IMO) Members signed a convention that requires all passengers and merchant ships over 300 metric tons operating across the world to carry an automatic identification system (AIS). This is an electronic transponder device permanently installed on each vessel and which is assigned a unique identification number (its MMSI – Maritime Mobile Service Identity).  
AIS uses the Global Positioning System (GPS) technology, acquiring the unit's longitude and latitude coordinates. This device communicates with satellites and shore-based antennae, allowing the vessel's crew to report their identity, position, speed, cruise, and status to nearby ships in open waters and AIS receiving stations. In most cases, data are automatically uploaded to electronic charts, but captains are also given the possibility to perform manual entry.  
Satellites are the preferred communication medium on most vessels as they can provide wider geographic coverage compared to high-frequency radio or cellular telephony. As a matter of fact, these other methods cost less but their coverage is limited. AIS solves the issues raised by conventional tracking methods such as on-board observations, logbooks, and aerial or maritime patrols.  
Signals shared by AIS base stations are compiled by specialized companies or data services that make information accessible to all concerned users: shippers, traders, vessels' owners, shipping lines, shipbrokers, coastal authorities… To ease data interpretation, most of these AIS providers display on a live map some details pertaining to each ship, such as: 
name; 

 

identification number;

 

flag;

 

length/breadth;

 
status; 

 

speed/course;

 

cargo information;

 

destination;

 

position at a given time.

 
Advanced density maps displayed by via a website or a dedicated app by tracking services are updated in real time according to vessel movements. Any user can track the ship of his choice whether it is sailing, waiting for berth or alongside, anywhere in the world and any time of the day. 
How can AI enhance Your ETA Predicions ?
Read more about how to reduce turnaround time and optimize port calls thanks to smart ETA predictions.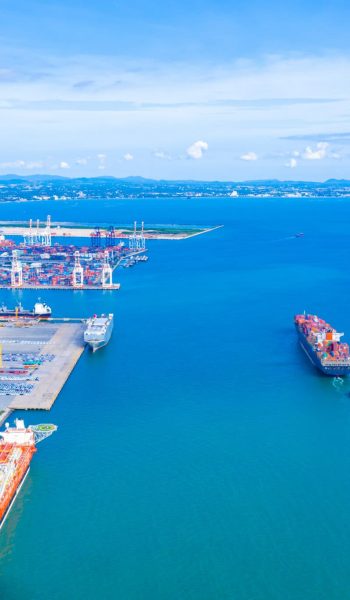 Ship tracking tools are an essential resource for anyone involved in this industry.
To make the most of these tools, it's important to have a clear understanding of how to interpret the data and filter out irrelevant information.
Firstly, it's important to understand the different types of data provided by ship tracking tools, such as vessel positions, speed, and destination. By analyzing this inputs, users can gain valuable insights into vessel movements, identify potential delays or congestion, and make informed decisions about logistics planning.
Secondly, to filter out irrelevant information, users should utilize features such as search filters, sorting options, and map views to focus on the specific data relevant to their needs.
Finally, setting up alerts or notifications can ensure that users are immediately notified of any important changes or developments. By following these tips and making effective use of ship-tracking tools, users can enhance their situational awareness, optimize their operations, and make better-informed decisions.
What are the weaknesses of existing vessel tracking systems?
Even if they are wide spreading very quickly, merchant ships tracking systems still not function optimally because of multiple constraints, such as:  
weather conditions;

 

satellite transmission issues;

 
distance limits;

 

radio interference that cause latency; 

 

incorrectly configured devices;

 

incorrect data entry when manually typed;

 

cyber-attacks: some hackers send fake ship positions or manipulate figures shippers in order to anticipate trade patterns and bet on freight rates or commodity prices;

 
AIS equipment switch-off or invalid identification numbers transmission by some vessels, for example to circumvent the restrictions set by some countries (even though they still appear on radars).

 
These factors may lead to inaccurate or incomplete data and could lead to collisions and other accidents. 
What are the purposes of real-time vessel tracking?
Although IMO regulations do not mean to make AIS replace navigation systems, it completes traditional radar installations to provide additional and advanced value to various stakeholders. 
The vessel's crew can choose the optimal route and ship's speed to ensure it arrives at destination in a safe, cost-efficient and timely manner. Furthermore, they navigate safely in the open sea and more importantly, in busy waterways and harbors. Knowing their own exact location as well as the other ship's position helps to ensure collision avoidance while maneuvering in tough conditions with huge vessel traffic and other hazards.

 
A ship's real-time monitoring enables higher levels of safety. When critical events occur, all concerned parties are immediately notified and can react quickly. Coast guards and rescue teams are able to provide an immediate response to an emergency, knowing where to find the ship in distress. Or if it is reported missing, they at least have a reliable starting point for the search.

 
Real-time vessel tracking contributes to efficient

operations management. Shore-based teams can estimate each vessel's arrival

and departure

time to/from a specific port and plan the

loading and discharging operations accordingly. The way these

activities are carried out keeps the operations within the allocated port time and thorough preparation increases the productivity and safety for the terminal staff on the quay, and smooth traffic flow inside and outside port terminal.

 
Sinay has developed Artificial Intelligence-based software that uses AIS data, weather forecasts and other information collected from satellites and connected sensors to calculate a vessel's arrival time at the next port of call with a high level of accuracy. This ETA calculation module has become mandatory on smart ships and in maritime logistics field as a whole. 
Data gathered from vessel tracking help in better decision-making. With a comprehensive overview of each vessel's voyage, its owner and/or manager can analyze its performance and take necessary actions to deliver operational excellence. 

 
Based on data received from the AIS network, supply chain professionals

can estimate the number of ships available to load a cargo or to predict trade without having to wait for the release of official figures.

 
Authorities also need the data collected to make sure that all ships are following international regulations and take appropriate measures in case any violation of code is recorded or if a ship is interfering. 

 
Governments have a greater awareness of commercial vessels and cargo in all the country's ports : exports, imports, transshipments.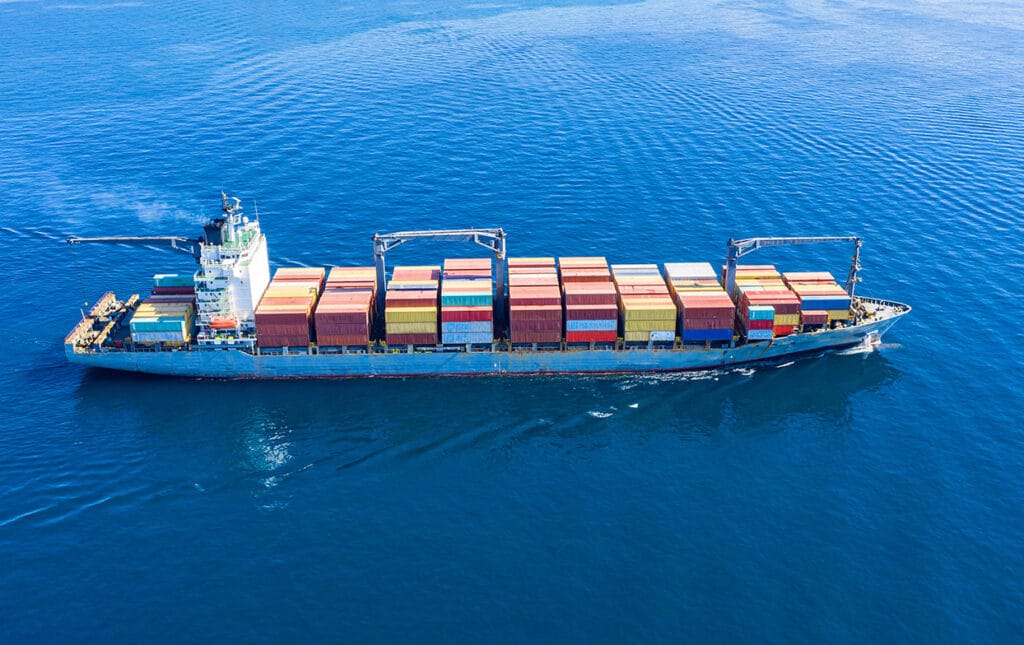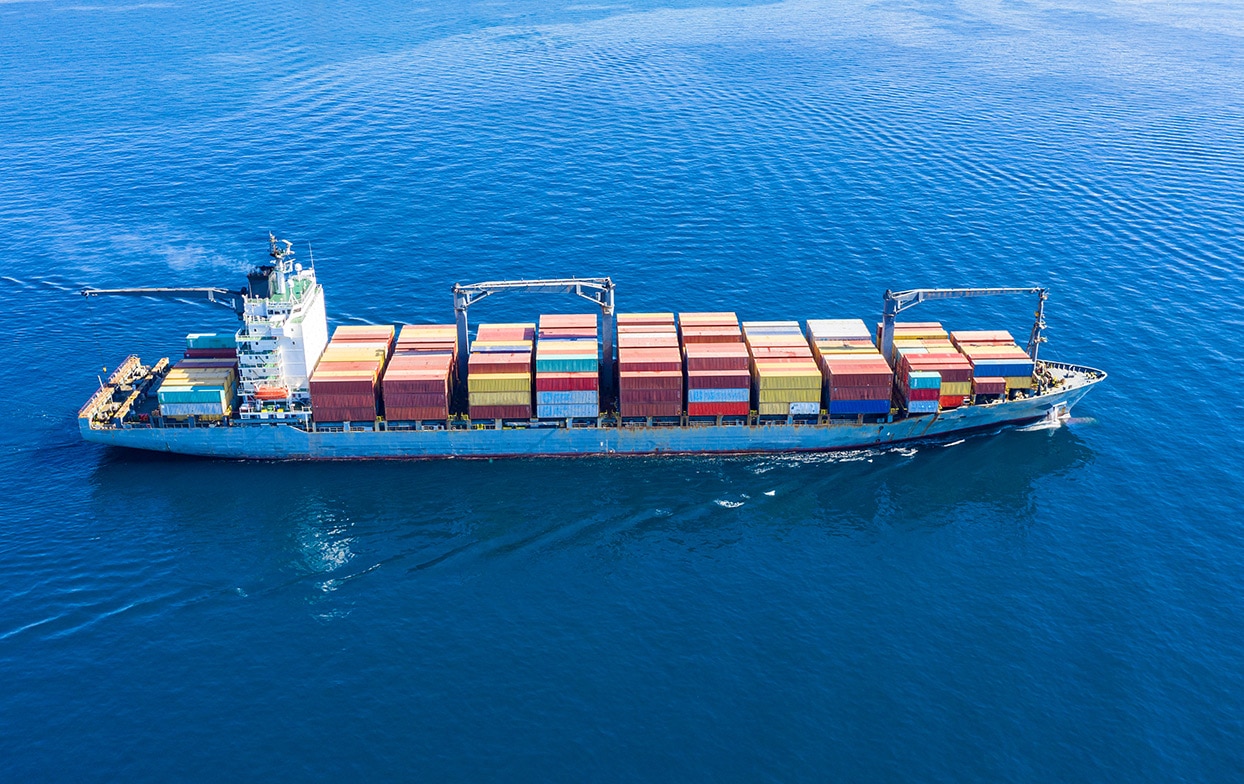 Despite some constraints that prevent them from reaching far and wide, existing vessel tracking systems have changed the way the maritime industry players operate.  
Using broadband Internet, numerous companies are working on connectivity enhancement among all channels in order to benefit the full potential of this technology. Besides, as the Internet of Things plays an increasing role, researchers continue to develop monitoring technologies that are less exposed to attackers. 
Once the main limitations are removed, the ships' monitoring systems will be able to provide the reliability and high-value data that the field of marine travel needs to tackle the critical issues of our time. 
Frequently Asked Questions About: Tracking a Ship
How can AI enhance Your ETA Predicions ?
Read more about how to reduce turnaround time and optimize port calls thanks to smart ETA predictions.