Sinay Helps Protect the Mediterranean Sea from Noise Pollution  
"We are digitalizing the oceans to better understand them and enable the various stakeholders to manage the maritime space optimally and make informed decisions." – Yanis Souami SINAY's founder  
Sinay, the first big data platform dedicated to the maritime sector, was featured in IMPACT#1. IMPACT Magazine #1, published 10/22/2020 by Prince Albert II of Monaco Foundation, highlights Monaco Ocean Week and the efforts of those who want to help the health of our planet. Monaco Ocean Week, a yearly convention hosted by Prince Albert II of Monaco Foundation addressing environmental maritime issues, did not take place due to COVID. In its place, the foundation created IMPACT magazine with the goal of helping our oceans and addressing maritime topics. This magazine discusses solutions, which include Sinay's IT platform, the Sinay Hub, for underwater noise and noise pollution, both environmental issues in the Mediterranean Sea.  
Your environmental monitoring at your fingertips!
Optimize your environmental monitoring, become smarter and more sustainable with a unified system that gathers all your environmental sensors & data in one place.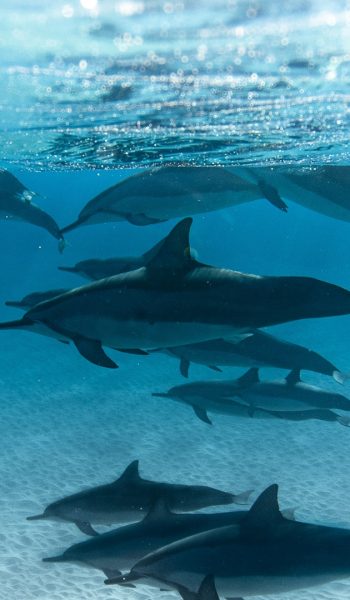 What Causes Underwater Noise?
In this magazine, Sinay's founder, Yanis Souami, brings to light the issues of noise pollution in the Mediterranean Sea. Sinay, among a few other actors such as bioacoustics researchers, uses Artificial Intelligence to identify the noise level produced by humans which negatively affects marine life. In fact, it is believed that massive groups of beaked whales beached themselves on the Mediterranean coast due to excessive underwater noise levels. Shipping, port activity, military sonar, and seabed excavation are among the many activities that create noise pollution. This is especially detrimental to cetaceans (whales, dolphins, and porpoises) which use sound waves to communicate. Further, the European Parliament in their Marine Strategy Directive Framework, considers underwater noise as a main ocean polluter.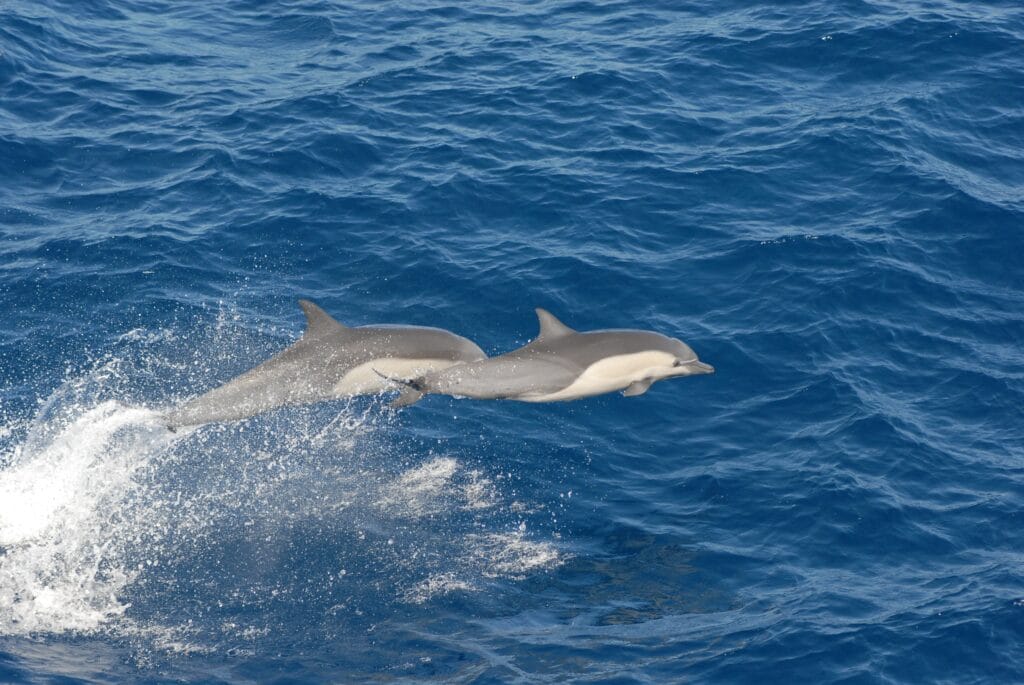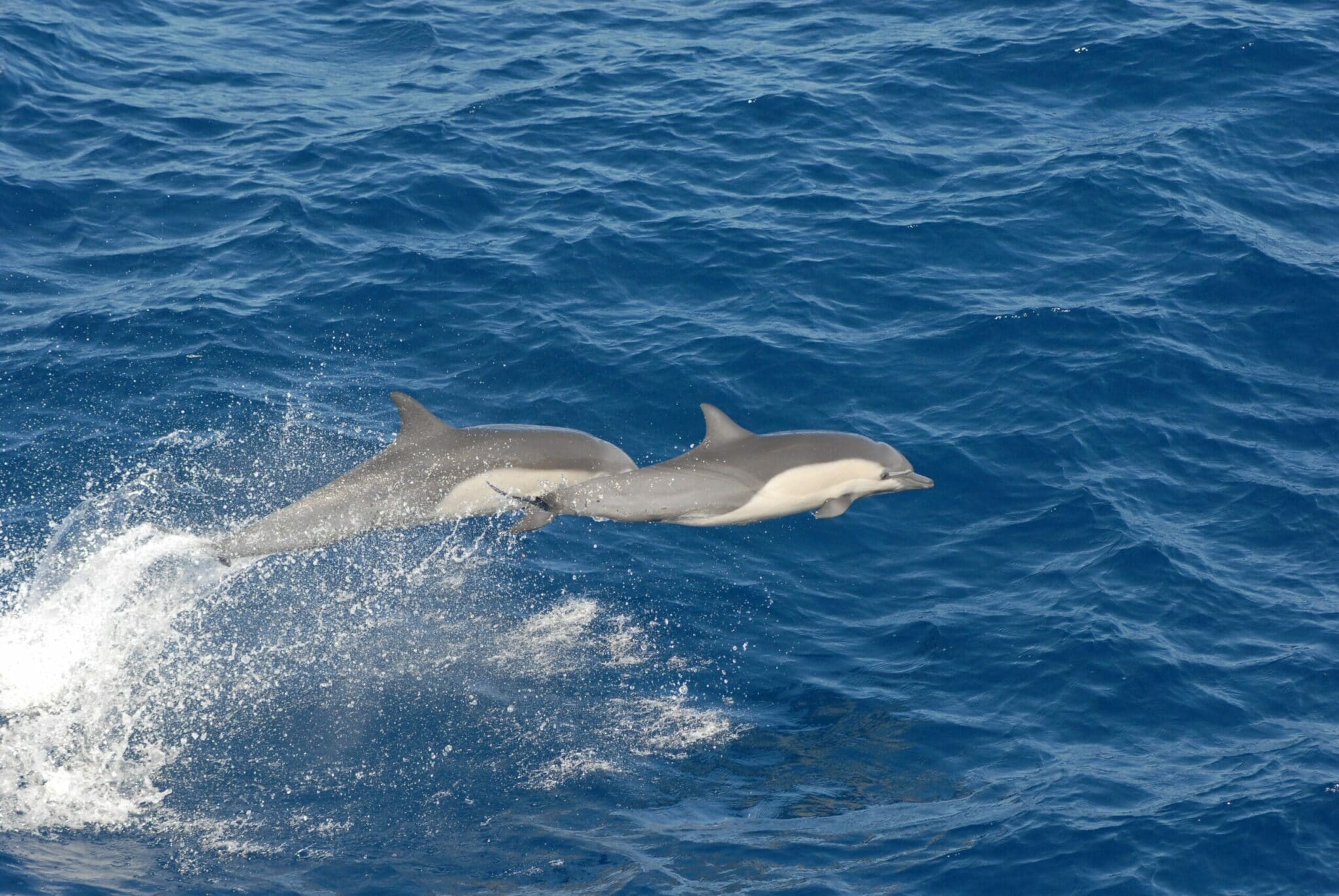 How to Prevent Underwater Noise: Tracking Noise Pollution
After a research project monitored the noise pollution in the Mediterranean Sea, ACCOBAMS (the Agreement for the Conservation of Cetaceans of the Black Sea, Mediterranean Sea and Contiguous Atlantic Area), a legal framework protecting biodiversity, began working with innovative startups like Sinay and SHOM (the French Naval Hydrographic and Oceanographic Service) in order to address the issue. Noise pollution in the Mediterranean Sea has now gained international recognition. With the help of the Sinay Hub dedicated Underwater Acoustics Module developed for ACCOBAMS, it was shown there can be as many as 1,500 ships of over 300 tons on the Mediterranean shipping routes at one time, and that 30% of the world's maritime traffic passes through the Mediterranean. This shipping activity, along with cruise ships, is a major producer of noise pollution. It is important to note that the Mediterranean Sea is the second-largest cruise region in the world. According to Yanis Souami, Sinay founder and chair of the ACCOBAMS noise pollution working group, "When these red zones, or noise hotspots, overlap the cetaceans' habitats, whether feeding or migration zones, we have to deal with conflicts of use."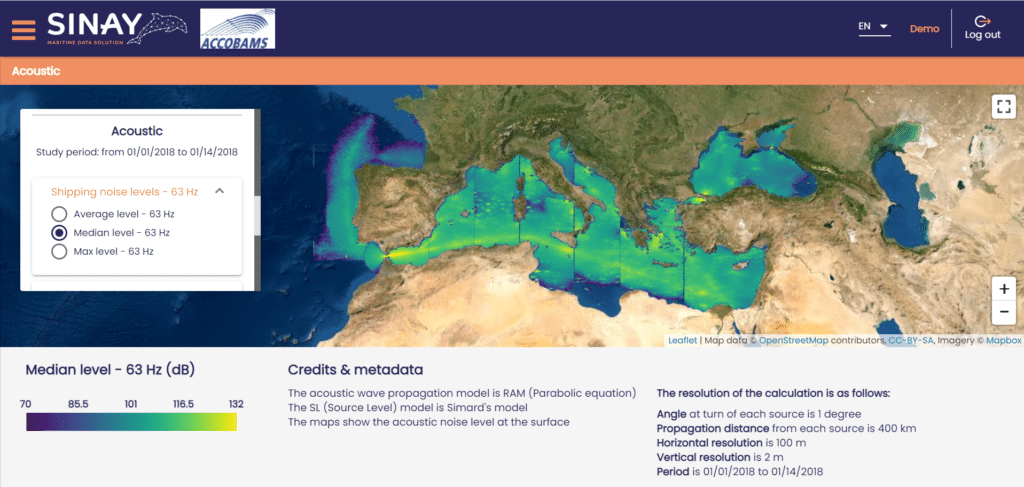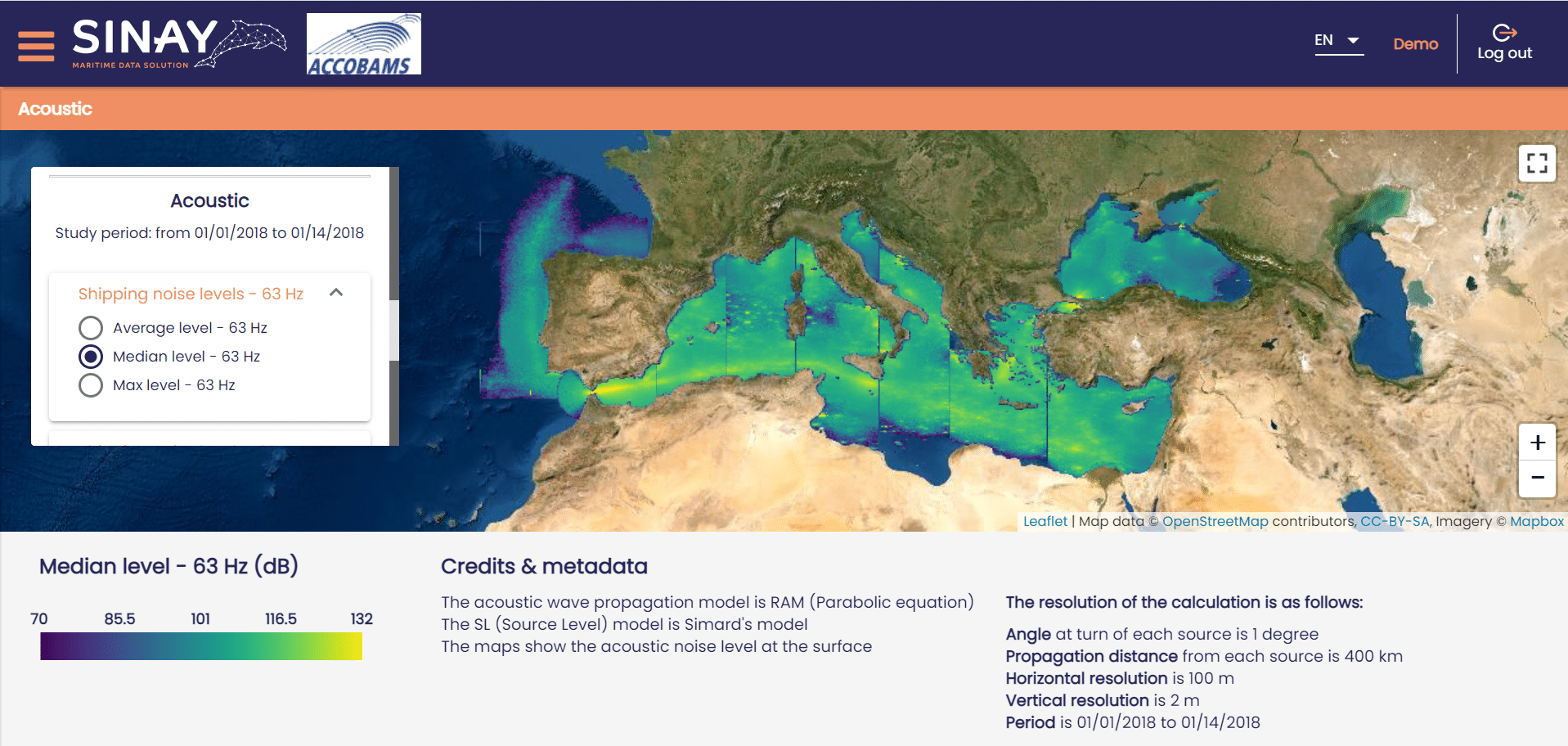 How Do We Track Acoustics (Noises) Underwater?
Acoustic monitoring helps to understand the health of the coastal and underwater ecosystems. There are many factors that affect how sound travels underwater. For example, a sandy bottom sea may reflect less noise than a rocky bottom sea. In order to collect data without further harming the environment, Prince Albert II of Monaco Foundation provided large marine drones to study underwater acoustics. These marine drones are the largest marine drones in the world. These drones equipped with hydrophones (microphones that listen to and record sound underwater) have helped to find and track different communication networks between cetaceans in the Mediterranean Sea. A marine acoustics engineer noted that with this data they can detect hidden life and the small creatures in reefs humans could not otherwise see.  
We are still a long way from completely understanding marine life. However, sound monitoring techniques provide data that can be interpreted by machine learning and Artificial Intelligence, as such provided by the Sinay Hub. The Sinay Hub analyzes complex data streams such as real-time maritime traffic, wind farm layout, seismic zones, oceanographic data, the presence of marine life, and live data from drones. Yanis Souami explains, "Algorithms work flat out on our platform's big servers, performing calculations encompassing the entire Mediterranean."  
Your environmental monitoring at your fingertips!
Optimize your environmental monitoring, become smarter and more sustainable with a unified system that gathers all your environmental sensors & data in one place.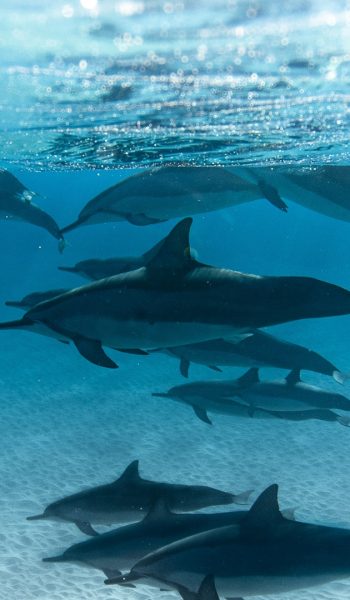 Underwater sounds caused by humans are not subject to borders. Therefore, ACCOBAMS advocates that human-produced noise in the Mediterranean Sea be regulated. ACCOBAMS encourages its 24 member states to lower noise levels in the sea. Notable advancement has been made, as some countries' navies are already willing to plan sonar activities depending on cetaceans' seasonality. ACCOBAMS is further trying to establish quiet zones, zones where ships and vessels must go slower to create less noise. Overall, the world now recognizes underwater noise pollution and how it affects the marine ecosystem, and companies like Sinay continue to play an important role. 
Upcoming Underwater Noise Events
Sinay is one of few underwater acoustic experts in the world. As we are counseling the French ministry about underwater noise, this year we will be part of the National Seminar for Underwater Noise in the Mediterranean (Séminaire national sur le bruit sous-marin en Méditerranée). We will present, along with other experts, the innovative research that we are putting in place to reduce and prevent underwater noise.  
The event, on September 3, 2021, can be attended in person or online (in French): click here to register.
Frequently Asked Questions About: UNDERWATER NOISE