Real-time digitalized vessel route planning can reduce fuel consumption – saving time & money
The maritime sector uses route planning so that vessels can reach their destination in the most effective, efficient and quickest manner. 
Planning the routes of vessels across the world's oceans has a long history. In the mid-19th century, climate data (such as weather maps and sea currents) was combined with ship's log information by the oceanographer Matthew F. Maury and made available to the marine community[1] in 1847. This pioneering work provided the foundation for others to build on, creating more sophisticated route planning in the 20th century to help ships navigate safely.
Fast forward to the 21st century and the technology and software is now available to enable the shipping industry to plan fleet routes with precision. Today, maritime businesses can potentially access a wealth of real-time data to assist with their logistics management and route planning. 
What is the Meaning of ETA, ETD, ATD, & ATA in Shipping ?
Companies and people around the globe rely on precise predictions of when a vessel will arrive with a shipment of goods and services. In shipping, ETA means…
What is route planning optimization – and why is it important?
Route planning optimization is subtly different to standard route planning as it allows – using technology and software including real-time data – to adjust a planned route, revise a delivery time and communicate an up-to-date Expected Time of Arrival (ETA). Changes to route planning may be as a result of stronger underwater currents, port congestion or a range of other factors.
Effective route planning is therefore key to achieving maximum efficiency in the maritime supply chain in order to meet the needs of business customers, review planned stops, plan safe routes in all weathers and reduce fuel, saving time and money.  
How digitalization is driving route planning optimization
In recent years the digitalization of the maritime sector has gathered pace significantly. Ports and the shipping industry are now using route planning and optimization software to predict the most effective route. The software tools can consider various factors such as the type of vessel, other vessels' movements through shared information, weather conditions, different routes and logistical and operational issues (for example port personnel and availability of containers). In the era of logistics 4.0, route planning and route optimization can make transportation by sea more efficient by shortening their routes or consider other vessels' movements through shared information.
Advanced digital technology, sensors, Artificial Intelligence (AI), Big data and algorithms enable port authorities, fleet captains and marine businesses to plan a variety of scenarios and predict what may happen, adjusting a planned route accordingly. In comparison with previous generations of seafarers, ports and vessels have access to systems which collect data in real-time. This has many benefits, ranging from communicating revised delivery times to customers, alleviating port congestion and reducing pollution by decreasing the amount of fuel used by a vessel.    
Let us consider the benefits in more detail.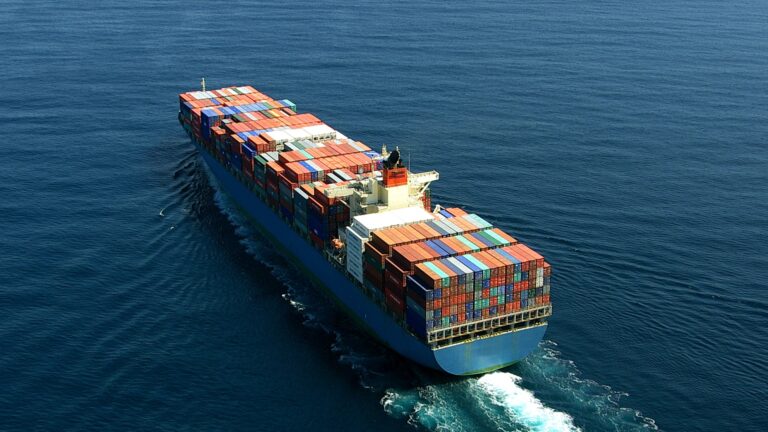 Benefits of digitalized route planning solutions
Accuracy in predicting the ETA: Route planning software is critical to an accurate ETA, predicting the most appropriate vessel route during a voyage utilizing AI algorithms based on advanced machine learning as well as other geolocation data. Because the data is available to a port authority or a ship's captain in real-time, they can analyze and visualize the key indicators to achieve the most effective navigational route… communicating any changes to the ETA to their host destination quickly and efficiently.
Greater fuel efficiency: Route planning software monitors the fuel efficiency of a fleet to calculate the most cost-effective route for each voyage, taking account of speed, the type of vessel together with other factors. It helps maritime businesses to reduce their fuel and operational costs per voyage significantly.
Environmentally friendly: Ships consume a considerable amount of fossil fuels, producing significant quantities of air pollutant emissions during transportation[1].  Research indicates that the carbon emissions from ship transportation have grown by an average of 0.3% every year, accounting for about 2.8% of the global total[2]. Greater fuel efficiency therefore can play a part in reducing carbon emissions, promoting the sustainability of our oceans and the planet.
Meeting customer expectations: Customers want accurate and timely deliveries for the goods they order. However, due to increasing demand for goods via container vessels, complicated logistical supply chains meeting these expectations can prove challenging for maritime businesses. Route planning software can help the industry manage its logistics more efficiently, leading to better customer service. Furthermore, it can give businesses a competitive edge, increase market share and boost profitability.
[1] https://www.hindawi.com/journals/mpe/2021/6678473/
[2] Ibid.
Frequently Asked Questions About Route Planning: