Over 90% of the world's goods are transported by sea. To put this into perspective, chances are that every nine out of ten items you use every day are transported by the maritime shipping industry.  
In the maritime shipping industry, cargo ports occupy the central stage. With port output measured in hundreds of billions of dollars of goods processed in terminals and dock complexes that sprawl over thousands of acres, any minor blockage in one node of the supply chain can have drastic impacts.  
With such an enormous scale of operation, the shipping industry has numerous logistical bottlenecks. Port congestion is one such problem plaguing various ports and getting worse each day. So, what is it? Why does it happen? How can we counter it? Read on for finding out.  
Port congestion is when ships arrive at ports and are unable to either load or unload because the port is at capacity. Ships must then wait in a long queue to dock.  
However, while the ship is in the queue at the port, a lot of other supply chain links get disrupted. Let's take the example of a container shipment carrying electrical appliances from China's Shenzhen to the USA's Long Beach.  
The twin ports of Long Beach and Los Angeles have been experiencing ongoing congestion since late 2020.  
The container full of electrical appliances gets onboard a 2M Alliance carrier and reaches Long Beach. At Long Beach, due to excessive port congestion, the ship is waiting in a queue, joining a long list of ships arriving from various parts of the world. While it's waiting to discharge its cargo, there are high chances that the truck operator scheduled to take the container from Long Beach to Washington will not be there, unwilling to wait for 10-12-14 days for the cargo. Thus, the supply chain gets disrupted.  
Port congestion pushes cargo owners, shipping lines, and port management to their limits, creating unnecessary blockades in the global supply chain.  
Let's go on and unearth the reasons as to why port congestion happens and address how data-driven time of arrival predictors can change the game.  
How can AI enhance Your ETA Predicions ?
Read more about how to reduce turnaround time and optimize port calls thanks to smart ETA predictions.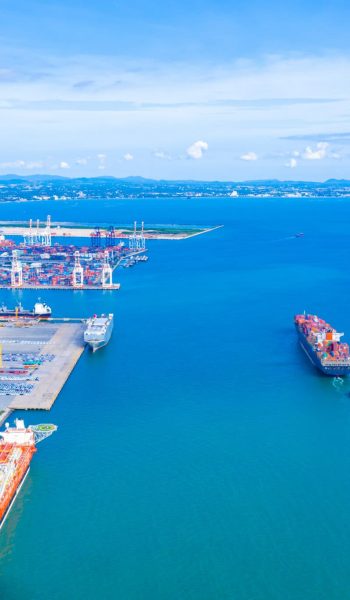 What are the factors behind port congestion?
Faulty Estimated Time of Arrival: Many companies rely on the Estimated Time of Arrival of vessels into ports given to them by the shipping companies, but these are inaccurate

 as they are just estimations without 

considering

 previous data

. 

A ship could be schedule

d

 to arrive a certain day and arrive 10 days later. This causes congestion 

since 

ports cannot accurately prepare for ships to be unloaded on time.

Globalization:

The logistics industry owes its rapid growth to increased globalization. 

Consumer demands are rising, and more 

companies are going global, which means more overseas transportation and more use of ports.

The issue:

 many ports around the world have not upgraded their existing 

labor

 force or port infrastructure to cater to the rising demands

 while 

container lines have been aggressively increasing their tonnage capabilities, especially in the infrastructure and new builds, backed by chartered ships.  Due to this imbalance, triggered sporadically by 

high consumer

 demands, the ports are unable to 

keep

 

up with rising demands, giving way to port congestion. 

Unpredicted Surge in Volumes:

During the last quarter of the COVID pandemic in 2020, many ports in America and Europe began to see huge port congestion. The reason: due to COVID-19, there was a drastic decrease in consumer demands, and containerships were left to idle. However, as the situation improved across North America and Europe, consumer demands picked up to pre-pandemic levels.  In the October-November period, due to 

r

ising Christmas demands, 

many 

international 

good

s

 arrived at 

US and European ports. 

P

ort officials did not anticipate such 

large

 import volumes due to the situation throughout the year. 

The result?

 M

ajor congestion at vital European and American ports. 

 

Labor

 Shortages: 

The shipping industry has always been traditional. For centuries, human 

labor

 has been principal to every major task ranging from the launching of ships to berthing. 

Nevertheless, with automation and strides in engineering, 

most of

 the tasks are now performed without manual 

labor

. 

However, work at ports like towing, pilotage, and 

undocking, 

require workers. In a situation like the pandemic, 

most

 ports have been pressed to cut down on worker

s

.

 Situations like these get amplified by the sudden surges as mentioned before, leading to port congestion on a major scale. 

 

Equipment Shortages: 

With globalization, the amount of freight handled at port increases considerably. Similarly, the need for equipment necessary in the loading and unloading process increases considerably too. When there's a shortage of equipment, port activities come to a standstill or reduce by a large margin, 

causing congestion

.  

 

Customs: 

Getting clearance from custom authorities can be a tedious task, and international ports are some of the most regulated places, in line with airports of any country.  Since it 

takes

 time to get the green light from custom authorities, this too can lead to intensifying an already congested port. 

 
Effect of port congestion on Shipping Companies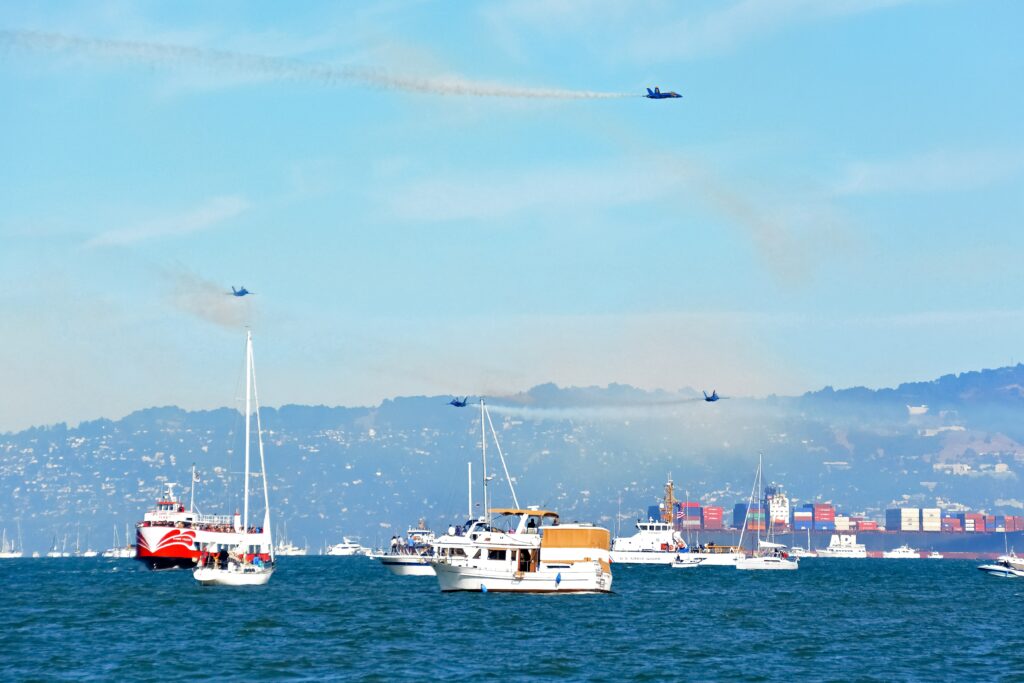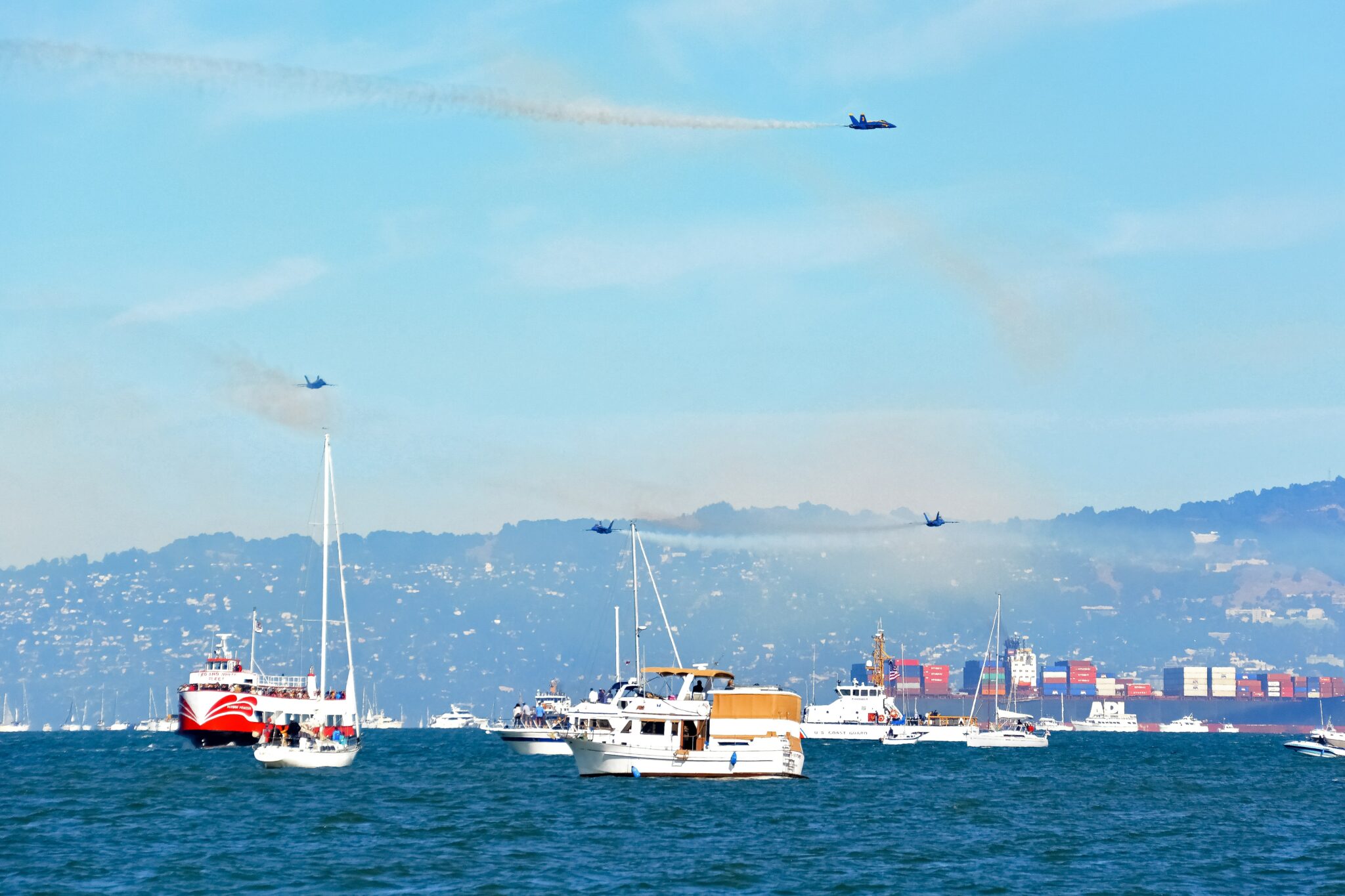 Port congestion is bad news in all aspects, but it doubles down when you are a shipowner or ship manager. Why? The operational costs increase extensively, and the profit margin reduces considerably.  
The National Bureau of Economic Research noted in 2012 that when the ships do not unload and are in transit, they pay up to 0.6%-2% of the price of the goods every single day.   
Another factor that gets significantly affected is anchorage time (i.e., the time a ship spends in the anchorage). With intensified port congestion, anchorage time increases.  
In March, Seatrade Maritime reported that the ability to estimate the time of arrival to a port had fallen to a record low in over six months, mainly due to port congestion.
How can AI enhance Your ETA Predicions ?
Read more about how to reduce turnaround time and optimize port calls thanks to smart ETA predictions.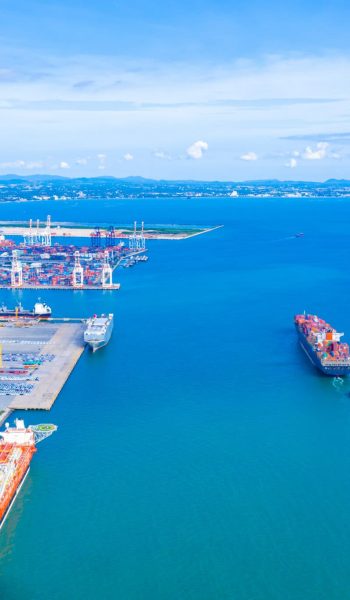 How to tackle port congestion with the Sinay Hub
With all of the reasons listed above causing port congestion, it is important to know how to tackle port congestion to save your company time and money. 
Our solution: the Estimated Time of Arrival (ETA) Module in the Sinay Hub, which precisely calculates the next port of call of a ship and its arrival time. As a ship's time of arrival can quickly change, the higher the carrier schedule reliability, the better.  
The Sinay Hub uses Artificial Intelligence and data driven algorithms to predict the arrival time of any vessel with pinpoint accuracy. 
This means that shipping companies can:  
p

revent port congestion, reducing air pollution in surrounding areas

,

 

p

redict exact waiting times

 and reduce fuel consumption

, which saves money and emit

 

less CO2

,

 

i

ncrease efficiency and transparency in the global supply chain

,

 

 

o

ptimize time at berth

 to better allocate resources

,

 

And

 a

void berth conflicts and improve maritime safety

.
Port digitalization is the way of the future. With the data now available from a ship's AIS (Automatic Identification System), historic voyage data and metocean data are used to calculate the ETA of a vessel in a port, the route time, and even the statistics of this ship on route. With the Sinay Estimated Time of Arrival Module, you can see exactly where your vessels are in just one click.  
SINAY is one of the first maritime startups in the world to leverage Big Data to provide real-time solutions to the problems plaguing the maritime world. We have a multitude of modules aimed at increasing sustainability in the maritime domain. Find out the best module for your business model and increase your operational efficiency in the process. 
Frequently Asked Questions About: PORT CONGESTION & ETA