What Is Maritime Cybersecurity?
Why Is Cybersecurity Important in the Maritime Industry?
The global economy is strongly reliant on maritime transit, as the vast majority of international trade takes place by the sea. A delivery delay might result in significant financial loss, particularly for enterprises further up the distribution chain. Due to this high level of dependence, the maritime shipping business is an attractive target for cybercriminals. 
Indeed, as the marine industry undergoes a digital transformation, it is confronted with an increasing number of new challenges and regulatory standards. Additionally, they are being used to expedite the industry's efforts toward zero emissions by 2050.  
The 24 July 2017 attacks against COSCO's operations in the United States port of Long Beach were significant. Suddenly, the firm's network was disrupted, effectively shutting down electronic communications across the United States. Since 2017, the number of cyberattacks directed at the ocean has increased tremendously. 
Predict the ETA of any vessel for free!
Get an accurate prediction of the ETA of any vessel thanks to our ETA Calculator Module. It's easy, in real-time and free. You just have to sign-up to our HUB.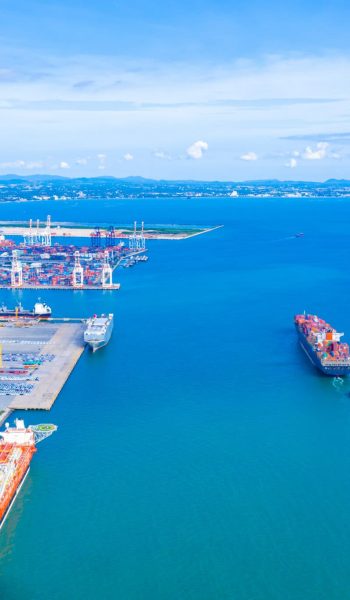 Why Is Cybersecurity Critical for Ports?
To boost their profitability, the majority of port operators have gradually integrated cybertechnology into port operations; unfortunately, this digitization has created a substantial vulnerability for the developing cyber threat. In either case, the port sector must contend with the rapid advancement of digitization and the risks associated with it to maintain effective and profitable operations, considering that any disruption will damage the industry's stakeholders. 
Ports increasingly rely on technology to remain competitive, adhere to certain rules and policies, and maximize operations. This increases the stakes and complexity of cybersecurity, both in the information technology (IT) and operational technology (OT) realms. 
However, as a result of the rapid advancement of digitalization, ports now face a plethora of cybersecurity concerns, some of which are relatively basic and apply to any IT or OT environment, while others are fairly unique to port environments. Given the hurdles and bad consequences of a cyber assault, it is critical for ports to develop security measures to better protect themselves. 
Why Is Cybersecurity Important on Ships?
The maritime industry is speeding up its digitalization and automation efforts. Ships become larger while workforces become smaller as more operations become automated. Today, several onboard systems receive updates while sailing, and the teams have access to the Internet. Cybersecurity is critical for AIS, ECDIS, VDR, and EPIRB systems, as well as other specialized information systems used by ships onboard and maritime technologies. Ships must be prepared with enhanced security measures due to their great vulnerability to cyber threats. Port infrastructure should be adequately managed. It is therefore critical to safe facilities that require additional security measures. 
Techniques for Mitigating Cybersecurity Risks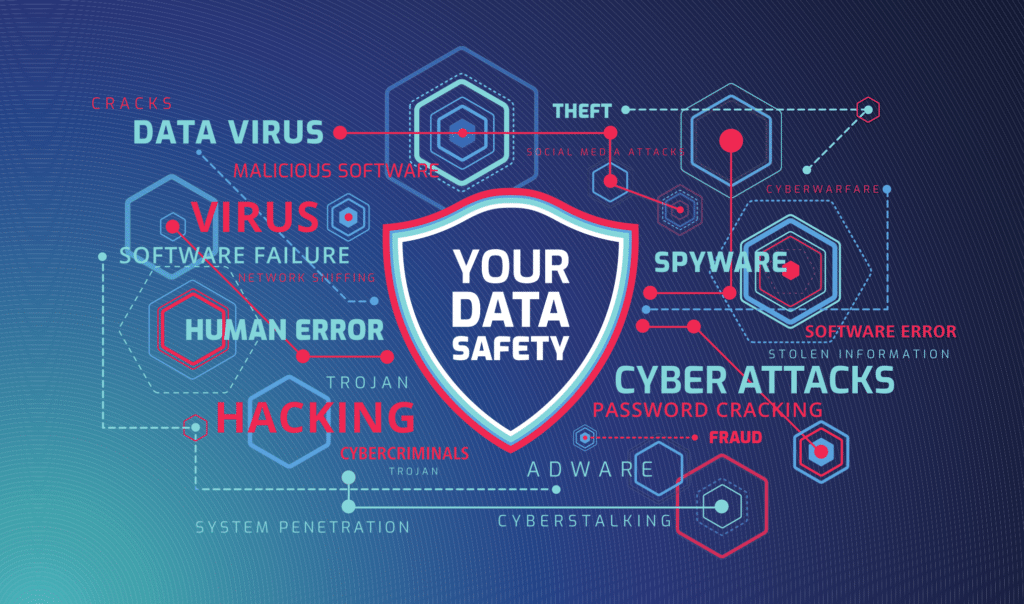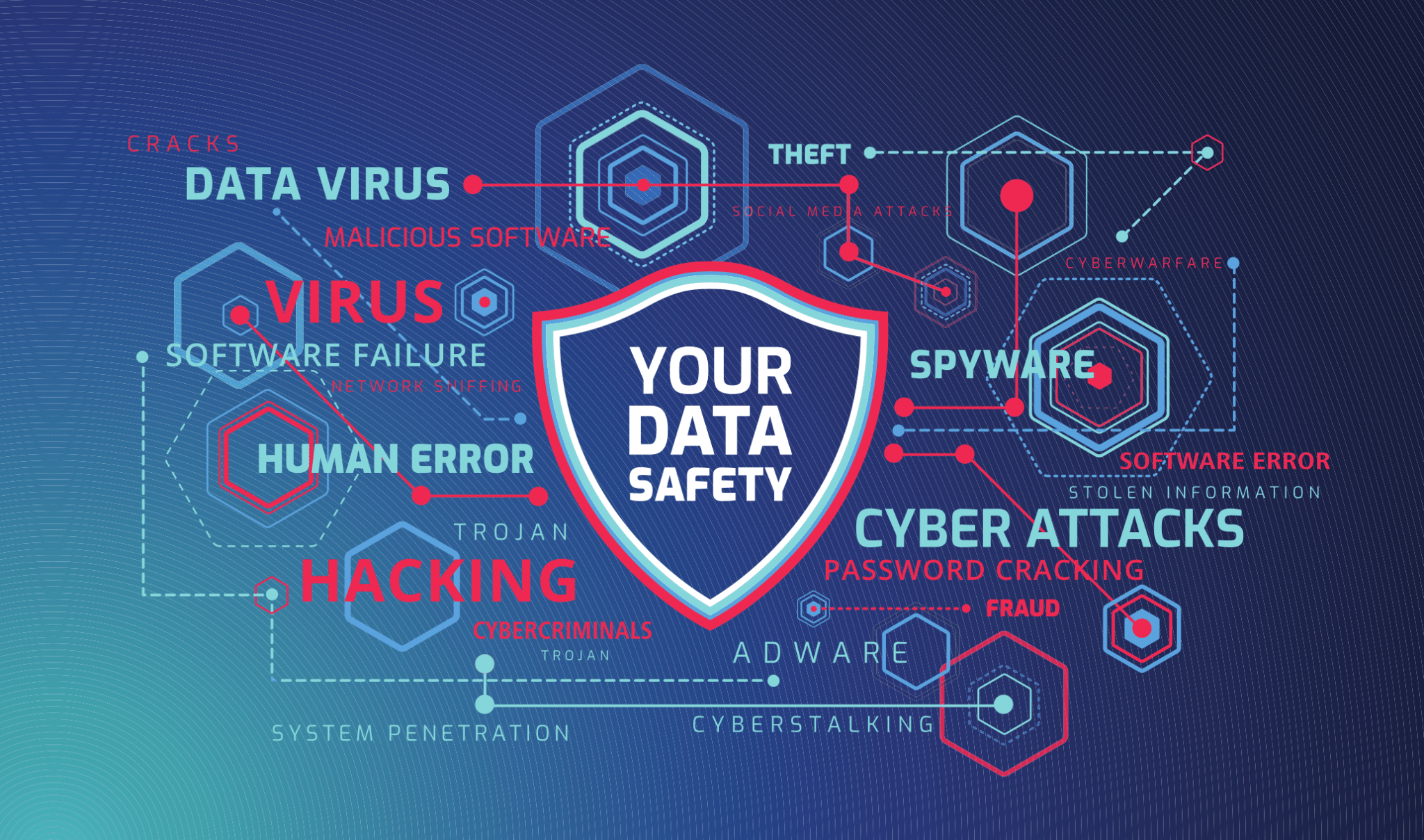 Cyber risk varies according to organization, ship, operation, and commerce. When analyzing risk, businesses should consider any unique characteristics of their operations that may increase their vulnerability to cyber-attacks. Take into consideration that the bulk of these data breaches are the result of human error, and comprehensive crew training is always an effective defense against cyberattacks. 
Ports have significant security and safety concerns, as many people who work in port areas conduct perilous jobs and because ports must also manage a fairly substantial and steady traffic flow (ferries, large cruise vessels.). 
Port infrastructure may store sensitive information, whether it is personal documentation (crew or passenger data), vital commercial data (location and content of containers, competitive know-how), or national security data (ports are critical assets for a nation), therefore its loss can have fatal implications. 
To prevent cyber risks, a business should implement the following measures:
Clearly defined roles and responsibilities for users, key workers, and adequate management onshore and onboard vessels.

 

Establish the systems, resources, and data that, if compromised, could jeopardize the ship's functioning and security.

 
Adopt technical and operational safeguards to defend against a cyber incident and to assure business continuity.

 

Prepare for and respond to cyber incidents by implementing initiatives.

 
Where Is Cybersecurity in the Shipping Industry Heading?
 Accelerated technology advancements have benefited our planet in countless ways and enhanced numerous businesses, including the shipping industry. 
To ensure the continued functioning and management of ships as well as the safety and security of the crew, cargo, and the ship itself, improved access and interconnection of integrated OT and IT systems have become vital. 
While digitalization and accessibility to the internet on a ship have generated several perks, they have also increased the potential of cybersecurity threats and attacks, as discussed previously. 
By adhering to the different standards issued by the US Coast Guard, the International Maritime Organization, and BIMCO, shipping companies can take steps to protect their resources and operational resilience against cyber hazards. 
At Sinay, cybersecurity has been one of our biggest priorities since day one, as we understand how valuable it is. The Sinay Hub modules that we have under our aegis have all been fundamentally designed keeping security in our minds. Furthermore, as we keep on expanding, we upgrade our cybersecurity measures keeping in mind the ever-changing security threat landscape. 
Frequently Asked Questions About: MARITIME CYBERSECURITY