Digital transformation is ongoing in most industries, disrupting all the traditional ways of doing business. Freight forwarding is no exception. Logistics companies have also understood the importance of adopting the latest technologies to ease the work and optimize the customer experience. Let's look at how digitalization brings positive impact to modern organizations. 
Deliver the best freight forwarding services thanks to digitalization
Freight forwarders are key actors in the global supply chain. Being a fundamental intermediate between carriers and shippers, they interact with multiple parties from various sectors and manage a huge amount of data, more than airlines, shipping lines or transportation companies.  
This means that coordinating operations and communicating with all partners is a daily struggle, especially because all of them are not using the same transport management system (TMS). This lack of interoperability leads to poor and inconsistent data quality, which is a big challenge. Furthermore, by using traditional ways, many people are required to get a small job done, because everything is time-consuming. Last but not least, a smooth collaboration between all stakeholders is critical. 
For all these reasons, digitalization is unavoidable in the freight world. As proof, these past years, major changes have appeared, such as benchmarking tools, autonomous ships, fully automated warehouses or port terminals, cargo delivered by drones. 
Predict the ETA of any vessel for free!
Get an accurate prediction of the ETA of any vessel thanks to our ETA Calculator Module. It's easy, in real-time and free. You just have to sign-up to our HUB.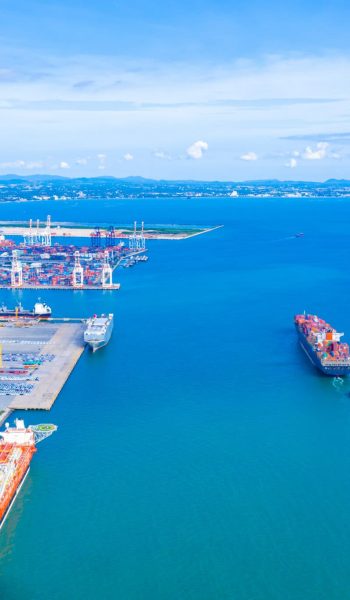 Digitalization benefits for freight forwarders
Here are the main aspects where digitalization can make the difference for freight forwarders and help them streamline their processes. 
Improve communication flow: thanks to digital tools and applications, all stakeholders can get in touch with each other instantly, address issues, ask questions and get answers in a short time. This is easier, faster, and much more practical than relying only on written communication and impacts the operation's overall efficiency. 

 
Fasten quotes: instead of having to get in touch with different companies or shippers, customers can get detailed quotations onto the application in a single click. They access a transparent pricing system that eases comparison to get the best offer. This, of course, does not prevent them from negotiating additional rebates, for example for higher business volumes.

 
Ease tracking and tracing: the tracking system sends notification and alerts to customers at each milestone from the shipment departure to its delivery. This real-time information about the expected time of arrival allows them to correctly plan their own business and take relevant and appropriate decisions at the right moment. Since customers don't have to call every day to know shipment status, freight forwarders' teams are less disturbed and can focus on high added-value tasks.

 
Reduce paperwork: all documents are uploaded and immediately shared with all parties involved in the shipment on a web platform. Whenever necessary, it's easy to access them to download, print, edit… It's a safe and reliable way to manage and transfer documents for shipping to avoid any delay, the risk of loss or human errors is very low.

 
Open additional sales channels: online sales and new methods like inbound marketing help close more deals while reducing costs, for greater income and margins. 

 
All these changes help to offer the best customer experience, build strong relationships with them and gain their loyalty. 
FIATA's strategy to support its members' digitalization projects
Seeing that digitalization has benefitted the freight forwarding industry, FIATA (International Federation of Freight Forwarders) is committed to support the supply chain industry take up the challenge. As the freight forwarders advocate, FIATA will lead projects to help the latter embrace innovative business models and keep pace with a quickly fluctuating environment.  
Therefore, it has developed a digital strategy focused on several axes: 
allowing its members to exchange secured and authenticated data thanks to a digital identity format, creating a network of trust;

 

allowing freight forwarders to access FIATA standard templates and trade documents online through their everyday logistics software (TMS and other);

 

allowing them to digitally sign documents to ease identification of the issuer by the recipients.

 

connecting existing tools to enhance interoperability;

 

ensuring that FIATA members keep control over their data during collection, analysis, sharing…

 
Digitalization is key for freight forwarders in 2022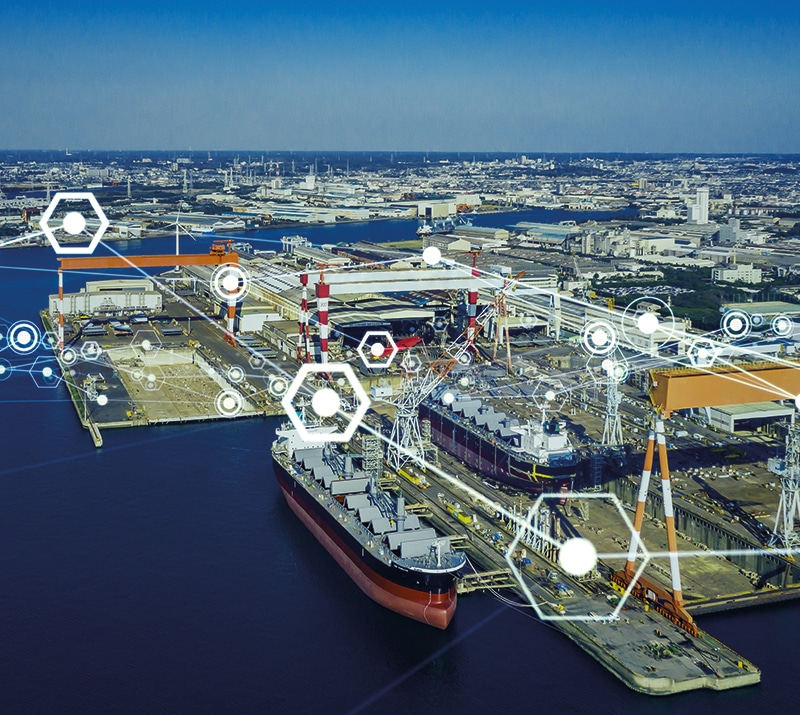 For decades, freight forwarders have played an essential role in the supply chain and transportation industry, organizing transportation on behalf of shippers and carriers. By air, by sea, by land, or via intermodal solutions, they move goods from A to B without having to own assets like planes, trucks, vessels…  
Thanks to long-term contracts with carriers, they guarantee customers loading capacity at stable prices. Shippers do not have to deal with various stakeholders: carriers, warehousing teams, ground handling agents, documentation experts, customs agents, etc. Freight forwarders handle operations and communication as a single counterpart and issue a consolidated invoice. 
They respond to an increasing demand for integrated services while allowing customers optimizing time, costs, and reliability. 
Conclusion about How can digitalization benefit freight forwarders
In freight forwarding world, digital technology is here to stay and is likely to take an even greater place in the future. Fully automated sales, tracking, document management will become the standard across the globe. To meet customers' expectations, but also increase their own flexibility and efficiency, and position themselves at the forefront of the market's competition, freight forwarders must join the evolution. 
However, in the meantime, the carriers develop interfaces to keep direct access to customers. For example, the Danish shipping company Maersk has signed a partnership with Alibaba's One Touch platform. The aim is to allow shippers to book vessel capacity online with no intermediary. This leading carrier in ocean freight also invests heavily in its logistics activities (its former logistics branch Damco has recently been merged back). Such an approach might create a new form of competition for traditional freight forwarders. 
Frequently Asked Questions About: Digitalization and the Freight Forwarders
Freight forwarders are the intermediaries between the company who makes the shipment and the final destination for the goods. Although they are not responsible for operating the shipments themselves, they offer different transport modes such as sea freight, rail freight, road transport and air freight shipment.
It is the digitization of maritime processes. Thanks to maritime digitalization, the maritime industry can tackle and overcome many challenges as port operations become safer, more efficient, reliable, accurate, and traceable.
A Smart Port is digital. "Smart" means being more attractive and innovative with more intelligence in a competitive sense. A Smart Port is a more effective, more performant, and more economically competitive port