Add Port Congestion Status into your daily tools using API
Get the real-time congestion status of a port to save money, better allocate resources, and optimize operational efficiency with the help of our API
				
					{
    "congestion": 50.54,
    "gapWithMean": 26.3,
        }
        
				
			
Powerful API For Maritime Companies
We provide Estimated Time of Arrival data solutions via API.
Everything your maritime software requires in one place.
Add Accurate Port Congestion Informations into your Daily Tools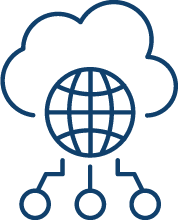 Integrate our Port Congestion Estimation into Any Platform Using our API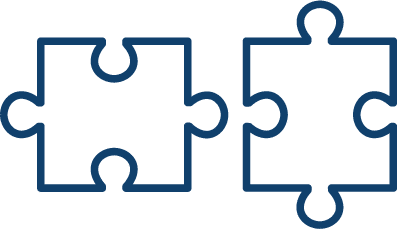 Quick & Easy Seamless Integration thanks to our Dedicated Documentation and Customer Support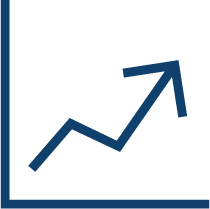 Become More Competitive by Optimizing Operational Effiency
Port Congestion Visibility helps optimize port calls and reduces unnecessary waiting times caused by not knowing the real-time congestion situation at port.  
Get a real-time status of Port Congestion worldwide
Filter Port Congestion per Vessel Type and characteristics
Compare Port Congestion Status with the Port Average Congestion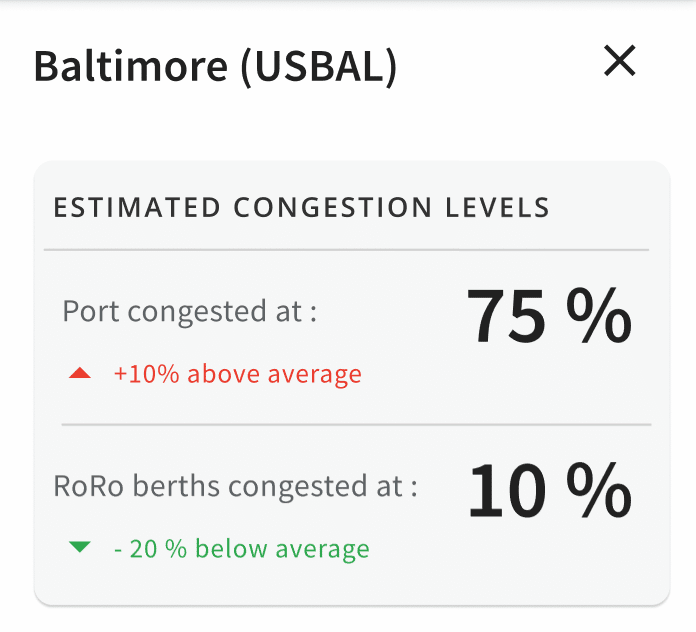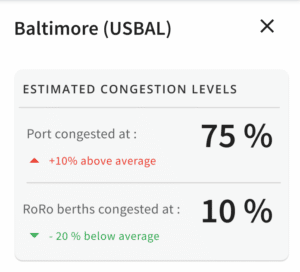 Solutions made for
Developers
Managers
Maritime Workers
Number of countries represented
Get your API Key from our team and include it in your request Header.
Free trial is available. 
Request a Congestion Status
Request Congestion Status for the port of your choice. 
Filter Congestion Status per vessel type if needed.
Once request is completed, Congestion Status will return: 
How full is the port : percentage of Congestion compared to the port's maximum capacity. 

 Is the Port more congested than usual : percentage of Congestion compared with usual average Congestion Status.
Iterate regularly to get Congestion Trend

Congestion Status is updated every hour, with the values from the last hour.
Iterate regularly to get the latest Status and store Congestion values to get a congestion trend in your favorite ports.
Sustainable development Goals
With the Port Congestion API, Sinay is committed to the fight against pollution and climate change thanks to innovative technology. Reduced port congestion and an optimized supply chain help maritime traffic to be more efficient and more respectful of marine biodiversity.
Contact Sinay to Get My API Key
Focus on logistics data to make an effective decision
Choose the needed logistic module, either to predict ETA, choose the best route plan, predict consumption, or know important statistics. Increase value chain efficiency, save time and money, and reduce your environmental footprint. Each module lets you solve specific key pain points thanks to the IoT connected sensors.
Accurately predict the ship arrivals at the port to save money, better allocate resources, and optimize operational efficiency.
Start using our ETA Calculator Module for free and get an accurate prediction in just a few clicks. 
Visualize your fleet statistics on charts and maps, compare vessels and export your key indicators.


Advanced search for maritime routes with filters and save your routes to use them in our others modules.
Select the relevant data regarding your activity and visualize all the events in your defined zone to better understand the marine environment.
Featured Content About Port Congestion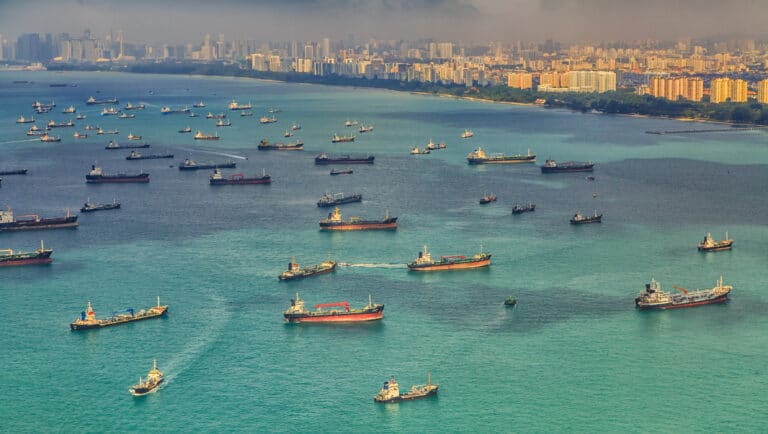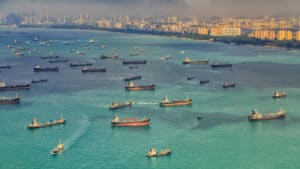 Shipping
In 2021, port congestion has reached a unprecedented level, from China and other Asian countries to North America and Europe. As the new year starts,
Read More »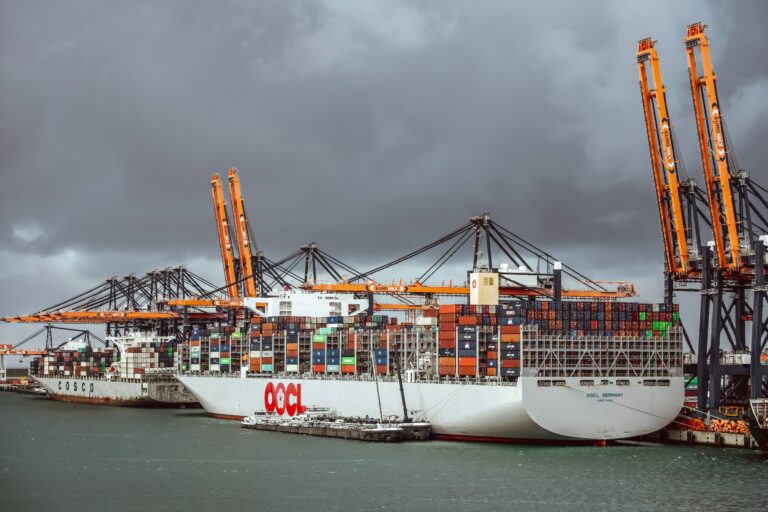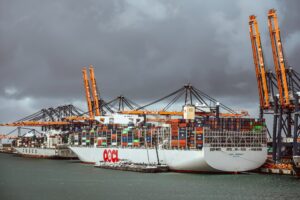 Shipping
As global trade, the population, and demand continue to grow, port congestion (the wait time of a ship at anchorage to dock at berth) only
Read More »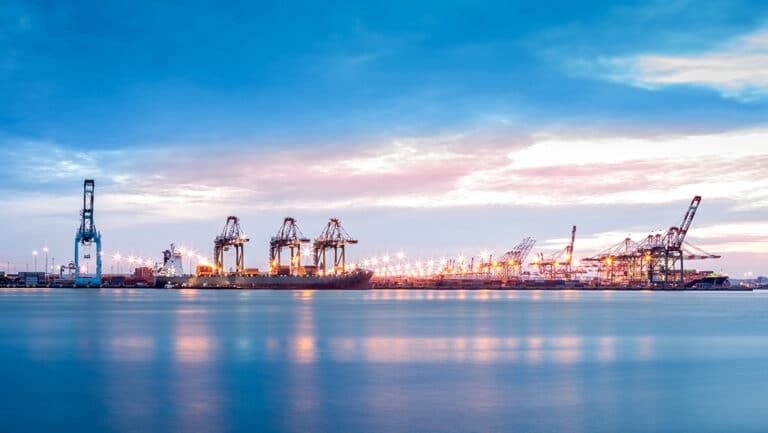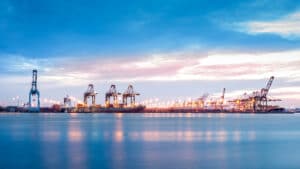 Estimated Time of Arrival
Over 90% of the world's goods are transported by sea, thus one can imagine an increase in port congestion and less accurate ETAs. Thankfully, with
Read More »