Why Environmental Management Systems are essential for maritime businesses today, enabling organizations to be proactive and in control.
What is an Environmental Management System?
Environmental Management Systems (EMS) enable organizations to focus on and minimize the impacts of their activities on the environment. Today, maritime businesses are increasingly using an EMS to plan, implement, monitor and review processes to attain continuous improvement in their environmental performance. Environmental Management Systems developed according to ISO 14001 standards ensure compliance and are tailored to an organization's specific targets and objectives.
Your environmental monitoring at your fingertips!
Optimize your environmental monitoring, become smarter and more sustainable with a unified system that gathers all your environmental sensors & data in one place.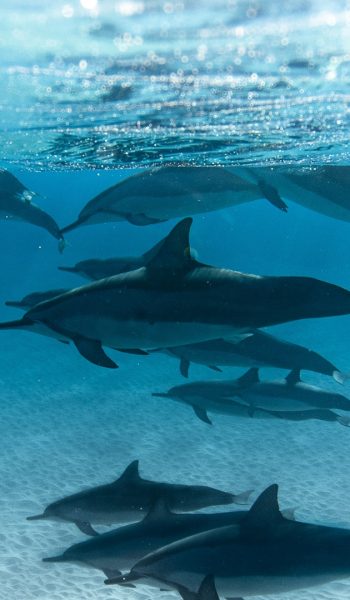 Why is there increasing awareness of the need for Environmental Management Systems?
Awareness of the impacts of climate change and the need to decarbonize to protect the world's environment is increasing significantly. This year's COP26 climate conference in the UK agreed a target of net zero by 2050, necessitating a substantial cut in the growth of emissions globally.
However, this year's rising demand for shipping containers, the robust growth in sea transportation and expanding shipping industry capacity is continuing to drive the extension of ports across the world. New shipping routes are being created and ports are expanding. Busier shipping routes stimulate the demand for oil products – with consequent pressure upon the environment[1].
The shipping industry, ports and the maritime sector therefore has a key part to play by implementing systems which are effective in monitoring environmental performance and can help to ultimately reduce an organization's impact on the environment. Despite the new initiative of "green shipping corridors" allowing ships to travel burning zero-emissions fuels, much remains to be done, emphasizing the need for effective monitoring systems[2].
[1] https://www.researchgate.net/publication/322938867
[2] https://www.newscientist.com/article/2297178-cop26-governments-and-industry-aim-for-zero-carbon-shipping-corridors/
The key elements of an EMS and benefits to maritime businesses
Environmental Management Systems are useful for many reasons, ensuring that the organization manages its environmental performance systematically and cost effectively. A crucial benefit is that it allows an organization to be proactive  – and not just reactive. Let us consider some of the benefits in more detail:-
Plan: What are the principal environmental impacts that need to be monitored, for example in relation to air quality and water quality? Undertaking an Environmental Impact Assessment (EIA) to evaluate the negative impacts and effects of a future project on the surrounding environment is the first step of the process[1]. What types of data is needed – and how is the data gathered and processed? Is the data collected in real-time? Effective planning can help ports and shipping businesses to comply with governmental and public authorities' legal regulations, reducing the risk of financial penalties.
Implement: This is the implementation stage necessitating an evaluation of policies, documentation, procedures and communication systems. An EMS can assist organizations to review all its processes, reduce waste and allocate resources (people, budgets, operations and materials) more effectively.
Monitor: Efficient monitoring systems which take full advantage of AI and advanced technology are essential for this stage in the process. Monitoring enables organizations to measure progress, check that regulations are being complied with and identify any inconsistencies in the system. To do this, organizations require tools and techniques that identify, analyze, and establish parameters within the EMS.
Review: Attaining a cycle of continuous improvement is a major goal of Environmental Management Systems. Consequently, organizations should evaluate whether the EMS is working or whether changes are required within the system.
[1] https://sinay.ai/en/what-are-the-four-types-of-environmental-monitoring/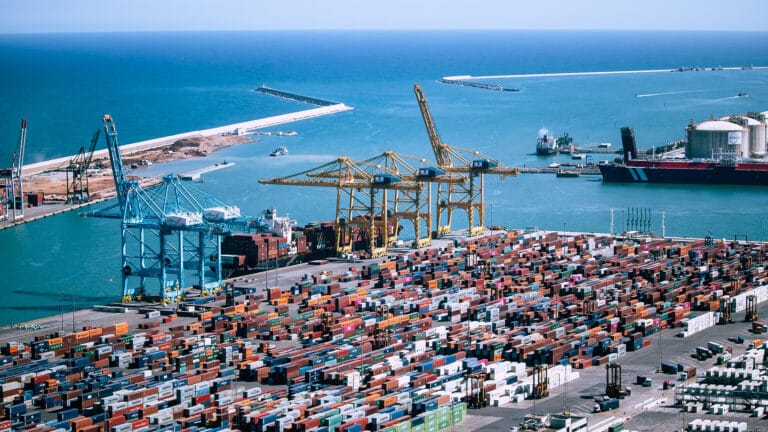 What are the distinct types of EMS?
Developing an EMS using advanced information and communication technologies
Using advanced information and communication technologies such as advanced AI, algorithms and Big Data is a vital component in developing effective monitoring systems.
The Internet of Things (IoT) is pivotal, with sensors, devices and software enabling organizations to harness the potential of Big Data and improve their operations – including the implementation of an Environmental Management System.
Monitoring in real-time is particularly crucial – especially when a speedy response is especially important, such as dealing with an oil spill or another major environmental impact.
There are four main types of environmental monitoring requiring the attention of maritime organizations: air quality, water quality, noise quality and biodiversity.
Air Quality: to measure the major pollutants such as particulate matter (PM), ozone (O₃), nitrogen dioxide (NO₂), sulfur dioxide (SO₂) and carbon monoxide (CO).
Water Quality: monitoring of water body composition: chemical, physical and biological properties, with six principal indicators: dissolved oxygen, turbidity, pH, bioindicators, nitrates and water temperature.
Noise Quality: monitoring on land and underwater in the sea.
Biodiversity: Biomonitoring shows directly how our activities are impacting the environment due to biodiversity reactions, such as in relation to animals and plants.
French Port La Nouvelle uses environmental monitoring to measure impacts in real-time
Port La Nouvelle in the South of France implemented an environmental monitoring system as part of its decision to extend the port. Various environmental parameters required monitoring during the construction phase in order to comply with the regulations: air quality, the water quality and aerial noise.
The port put in place various sensors and stations to monitor the defined environmental parameters linked to a dashboard, with the data live streamed and monitored in real-time.
The system, developed and implemented by Sinay, allows for the port operations to have an overview of the sensors connectivity and the associated indicators with a simple color code. Awareness is automatic thanks to the automatic triggering of environmental threshold alerts, sent by phone message or by email.
The Sinay Hub:
The Sinay Hub is a comprehensive environmental monitoring system for ports, shipping businesses and other maritime organizations. Comprising of seven different modules, the Sinay Hub brings together in one place all the data organizations need, providing real-time situational awareness for air quality, water quality and other environmental measures.
The system offers simplified access to the data, facilitates fast data analysis – and enables organizations to make rapid and effective data-driven decisions using the key indicators and alerts.
The Sinay Hub is a flexible digital tool, so one module – or several of the modules – can be integrated within an organization's bespoke Environmental Management System. Please get in touch to discuss further your requirements.
Frequently Asked Questions About: ENVIRONMENTAL MONITORING SYSTEM