What are the environmental conflicts ports face?
Ports, the center of maritime-based business activities and crucial to the economic development of their surrounding area, are a major actor of the shipping industry. In the past only measured by their economic performance, ports are now equally measured by the environmental impact they have on water, air, and ambient noise quality in relation to surrounding communities. Sustainable development practices and an understanding of their ecosystem have an important impact on the economic measure of ports. Ports are now going greener to reduce waste emissions and help the climate, while simultaneously increasing their competitive advantage.  
Here are the five major conflicts ports are facing:   
Battling Port Congestion

 

Managing hazardous waste emissions from port operations construction.

 

C

onform

ing

 with n

ational 

port 

water quality laws and regulations

 

C

onsider

ing

 the e

nvironmental impacts of dredging disposal 

creating

 sediment

 

associated with

 water quality

 issues

 

 

Track

ing

 

source

s

 of

 poll

ution 

to 

understand how 

they affect 

the

ir surrounding 

ecosystem 

to

 make the right 

activity 

decision

s

 at the right tim

e

 

 
Your environmental monitoring at your fingertips!
Optimize your environmental monitoring, become smarter and more sustainable with a unified system that gathers all your environmental sensors & data in one place.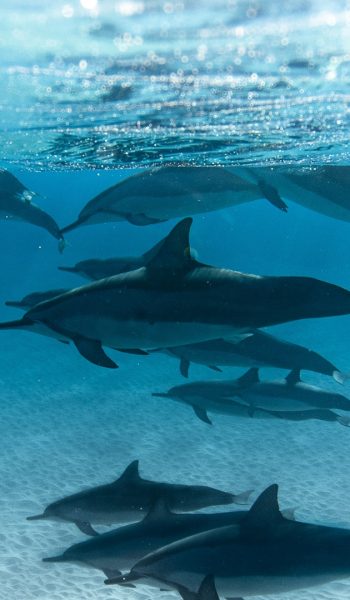 Goods, services, and materials produced from ocean-related economic activities figure a US$2.5 trillion annual value. You can then imagine the amount of increased port activity the maritime industry faces. Not only does an increase in shipping lead to port congestion and extra business costs, but this increases noise and air pollution levels. Residents can complain about this.  
Sinay offers an easy way to reduce port congestion. Interested in knowing more about port congestion and Sinay's solution? Discover our Estimated Time of Arrival Module. 
2. Hazardous waste emissions caused by port operations construction
With 90 percent of the world's goods transported by ships, ports must reconstruct to accommodate more ships and reduce port congestion. However, construction produces harmful sediments in port waters, negatively affecting the environment. When doing construction, the percentage of pollutants found in port waters and surrounding air increases.  
There are many different factors when doing port construction to be tracked and followed to ensure that issues caused by construction do not halt business activities or cause environmental problems for ports and surrounding areas.  
One solution, when doing construction, ports can adopt a green mentality. They can be transparent with the communities around them, and they can halt their projects if required when pollution levels are too high. However, understanding the port ecosystem helps ports decide when to do construction for better sustainability to prevent such actions. Interested in knowing how to track water, air, and noise pollution in ports to make your port more competitive? 
3. National laws and regulations
National laws and regulations regarding water quality and environmental protection are specific to your port's location. For example, a port located in France will have different regulations than a port located in the United States or Canada.  
Whenever a port does any sort of operation that could affect environmental factors or water pollution issues, port authorities are obligated to report their assessment of the environmental effects their project has on port water, air, and noise quality to government agencies. If port operations are not amid construction, then technically ports are not required to notify authorities and no measures will be taken. 
However, ports transparent about their environmental impact and who try to implement a green supply chain management system are far more supported by the public, attracting more customers and investors. The more aware a port is about its environmental effects on air and water, the more support they have from the port community. Therefore, not only should port operations respect national environmental standards because they are checked by government agencies then reported to surrounding communities, but also because transparency gains community support.  
4. Environmental impacts of dredging disposal causing sediment pollution in ports
Dredging, a port activity moving massive amounts of sand for large ships to enter ports, causes water pollution and issues for marine life. (For example, aquaculture, the harvesting of shellfish and aquatic plants to be consumed by people, can become polluted and inedible, causing issues for the ports' and coastal communities' ecosystems who rely on aquaculture as a business.) 
With a growing shipping industry, dredging is required for growing ports. It is important for ports to know how their dredging activities affect water quality. If ports knew the environmental impacts they are having in real-time, they would better understand how they impact the port ecosystem which in turn allows them to choose the opportune time for dredging. 
5. Tracking the source of water pollution
Ports are often blamed for most environmental issues related to water and sediment pollution. Ports, on top of creating pollution themselves, receive water runoff from rivers which contain land activity pollutants. They can thus be blamed for water pollution when their management is not actually responsible. (For example, ports could be blamed for heavy metals and hydrocarbons that were produced by the wastewater of land factories.)  
When ports adopt a green supply chain management system, they understand their ecosystem and gain support from port communities. The greener the strategies ports adopt and the more they understand their environment, the less they will be blamed for the pollution of other land and ocean activities. If ports closely track their activities and how they affect the environment and ecosystem, then they can perform them in the right place at the right time, causing less harm.  
Your environmental monitoring at your fingertips!
Optimize your environmental monitoring, become smarter and more sustainable with a unified system that gathers all your environmental sensors & data in one place.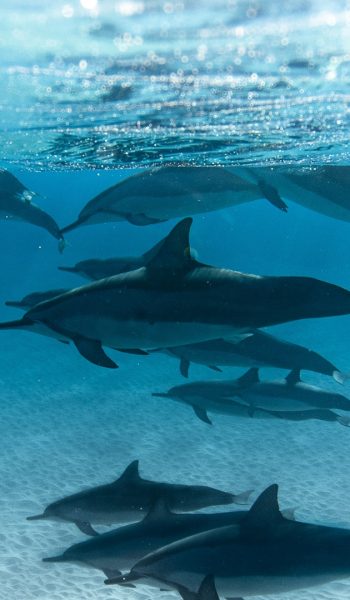 What actions can ports take to be greener while gaining a competitive advantage?
Green, low-carbon ports are attracting a lot of attention. At Sinay, we encourage ports that going green is not a cost for them, but a competitive advantage. By going green, ports cut their costs and gain community support.  
As Ports are central to the maritime industry if they go green other industries will follow. Instead of being portrayed as the cause of water pollution, ports could be seen as leaders for a greener maritime supply chain. 
Becoming a greener port can include: 
Tracking water, air, and ambient noise levels to comply with regulations

 and 

leave the port community undisrupted

 

Measuring water quality when partaking in dredging or port construction

 

Being aware land

-based pollution affecting

 their waters

 

And, r

educing port 

congestion

 

 
By adopting strategies that are more environmentally friendly, ports better understand how they affect the surrounding ecosystem. When ports know the best moment to perform operations with the least harmful effect on the port ecosystem, their projects are unlikely to be halted. This cut costs, saves time, and it is an easy change.  
At Sinay, we know about the conflicts ports face, and we are here to help. We help ports be more efficient and increase their competitive advantage, all while adopting a green port strategy. With our Sinay Hub, ports have access to a single platform that shows them current air, water, and noise levels, along with precise estimated time of arrival (ETA) and estimated time of departure (ETD) predictions. The Sinay Hub, our real-time data solution, gives ports a 360-degree view of their maritime activities in one click, as opposed to manually collecting and analyzing data which takes weeks. With Sinay, facing port conflicts while gaining a competitive advantage over other ports has never been easier, or greener! 
Frequently Asked Questions About: ENVIRONMENTAL IMPACTS
Focus on data to make effective decisions
Choose one module to solve one specific pain point or combine several modules to monitor efficiently your environmental footprint.
Save time and money thanks to the key indicators.
Monitor air quality in real-time, be alerted when a threshold is reached & easily comply with regulation thanks to the automated reports.
Monitor water quality in real-time, predict and avoid water pollution & comply with regulations thanks to the automated reports.
Predict the best maritime route to optimize fleet rounds & fuel consumption.
Deliver a preliminary metocean analysis and the associated report in jut a few minutes.
You may also be interested by those others environment application :