Air quality is important to everyday life and human health. Measuring and monitoring air quality thus has an important impact on surrounding communities. Governments across the world implement and regulate air quality to ensure their residents are healthy, breathing clean air.   
As ports and the shipping industry are involved in air-polluting events (construction, ship emissions, industrial activities), they must equally monitor air quality to ensure environmental and human health and air quality compliance. As the world becomes more sustainable, more ports and cities become increasingly concerned with air quality. Governments have implemented different air quality programs to ensure resident safety. 
How Does the Government Monitor and Regulate Air Pollution in the United States, Europe, and in Singapore?
Your environmental monitoring at your fingertips!
Optimize your environmental monitoring, become smarter and more sustainable with a unified system that gathers all your environmental sensors & data in one place.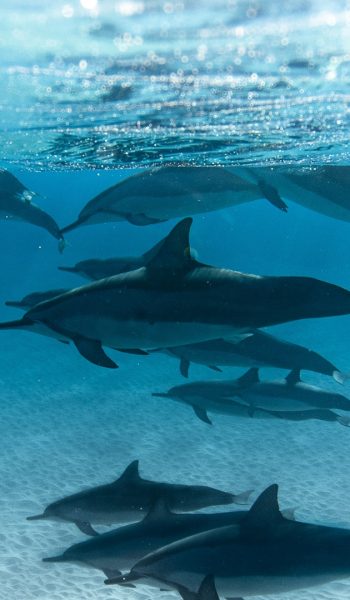 The Clean Air Act, United States
The Clean Air Act, founded as a federal law by the United States in 1970, most recently amended in 1990, created standards to prevent and regulate air pollution harmful to environmental and human health. The Clean Air Act, regulated by the Environmental Protection Agency (EPA) along with the government, controls harmful air emissions to ensure public health and safety. The Clean Air Act has helped reduce harmful toxins in the air including sulfur dioxide, nitrogen dioxide, and particulate matter. Even emissions from global warming are regulated by the Clean Air Act and EPA, with an overall goal of reducing harmful emissions. Each state appoints local air pollution control agencies.  
With the Clean Air Act, the EPA created National Ambient Air Quality Standards (NAAQS) to control emissions. NAAQS has lead to the reduction of toxic pollutants across the United States such as ozone, carbon monoxide, particulate matter, lead, sulfur dioxide, and nitrogen dioxide. 
The 1990 version of the Clean Air Act requires major sources (sources that emit 10 tons or more of hazardous air pollutants per year) to use innovative solutions to regulate air quality. Major stationary sources of air pollution at ports include refineries, oil and gas facilities, power generation, and coal storage. Major transportation sources of air pollution at ports include trucks, marine vessels, locomotives, and cargo handling equipment. The Clean Air Act has thus influenced the maritime industry to develop digital strategies and solutions to reduce air quality impact on surrounding cities in the United States. If regulations are not followed, then ports and the shipping industry are penalized.  
The EPA's Air Quality Index
The Air Quality Index (AQI) is the EPA's index to communicate daily air pollution and air quality levels. The AQI identifies five major air pollutants: ozone, particulate matter, carbon monoxide, sulfur dioxide, and nitrogen dioxide. The AQI helps the EPA to communicate to the public about air quality conditions. For example, the public who has respiratory problems, such as asthma or diseases, can then moderate their exposure to current air conditions if needed.  
The AQI is used to measure air quality globally, but the value representing the air quality is not the same in each country.
What do Air Quality numbers mean in the United States? 
The AQI numbers range from 0 – 500. The higher the numerical value, the more polluted the air is.  
0 – 50 (Green) represents good air quality where air pollution is not a risk.  
51 – 100 (Yellow) is moderate, representing that some people could be at risk. 
101 – 150 (Orange) is unhealthy for sensitive groups. These groups could have side effects.  
151 – 200 (Red) is unhealthy, and all public groups could experience health effects.  
201 – 300 (Purple) is very unhealthy, and everyone is at risk.  
301 + (Maroon) is hazardous and an emergency condition.  
In the United States, most AQI levels are below 100. Levels vary depending on seasons, the time of day, and weather events. For example, a forest fire will increase pollutant levels. Since air quality fluctuates so greatly, it is important that real-time air quality monitoring systems are implemented. 
European Air Quality Legislation
Europe began monitoring air quality in 1996. The European Directive of air quality (2008/50/EC) May 21, 2008 and Directive n°2004/107/EC define objectives for ambient air quality to avoid and reduce harmful effects on environmental and human health. They reduce and limit toxins and pollutants in the air.  Since they are directives, they are subject to interpretation by each member state of the EU*. These directives therefore help European countries to measure and track air quality pollution, as the Clean Air Act helps all the states in the US to comply with air quality regulations. These directives also help the EU to collect information about air pollution as the Environmental Protection Agency (EPA) does in the United States. The goal of these directives is to improve air quality across Europe.  
*In France, for example, there are monitoring stations and administrative zones for sampling points. Each French region appoints a monitoring organization, like the Central Laboratory of Air Quality Surveillance (LCSQA), that has been approved by the ministry. The ministry then publishes an annual report of France's air quality.
The EU, however, would like their directives to be more in line with the World Health Organization's recommendations.  
Singapore Ambient Air Quality
In Singapore, the National Environment Agency (NEA) and government monitor ambient air quality with legislation based on World Health Organization (WHO) recommendations and a telemetric air quality monitoring and management system. This system is connected to monitoring stations that transmit data about the current air quality. They focus on monitoring sulfur dioxide, nitrogen dioxide, and carbon monoxide. They have their monitoring stations placed around urban, suburban, and industrial areas as well as on the roadside to monitor fuel emissions. To communicate air quality levels, the NEA uses a 24-Hour Pollutant Standards Index (PSI). The PSI relays continuous information based on 24-hour average concentration levels.  
How Often Do You Need to Monitor Air Quality for Ports?
Air pollution levels should be monitored in real-time. Air pollution levels change each hour; therefore, it is important to have real-time measurements to better understand how activities are affecting human health in relation to other factors such as weather. Transparency about air quality is essential since people with respiratory sensitive health problems then know which areas to avoid and when. 
At Sinay, we encourage and help maritime actors to monitor air pollution levels in real-time. Shipping and port industrial activities can lead to an increase in air pollutants. Ships, in particular, use heavy fuel which is more harmful to health than petrol used for inland vehicles. As global trade increases every year, port congestion equally worsens. Ships then wait at anchor for several days, polluting the environment even more. Port cities are also generally very populated, and intense cargo truck traffic around ports causes even more air pollution. Plus, air quality regulations are stricter now than ever. If not followed, heavy fines apply and operations can be interrupted.   
The passive method of measuring air quality consists of filtering air for a period of time and then analyzing this in a lab. This does not provide continuous information in real-time, and so air quality key indicators are not accurate. Sinay, therefore, developed an active air quality monitoring system, the Sinay Air Module, which consists of connecting to sensors that can provide key air quality indicators in real-time. The Sinay Air Module can connect to any sensor and help with data visualization and identify useful indicators to help manage the environment, giving maritime actors accurate situational awareness. 
Ports can benefit from the Air Module for their daily activities like construction, docking vessels, industrial activity, managing truck traffic, and complying with regulations. With the Air Module, ports can have real-time situational awareness to help them make the best decisions to prevent air-polluting events. Air quality is also crucial for the shipping industry to make sure their emissions and activity do not harm the surrounding environment, marine health, or human health.  
The Air Module, with real-time knowledge and smart alerts, helps shipping companies to monitor toxic levels in fuel emissions, reduce their environmental impact, avoid areas already in environmental danger, and comply with regulations. 
Your environmental monitoring at your fingertips!
Optimize your environmental monitoring, become smarter and more sustainable with a unified system that gathers all your environmental sensors & data in one place.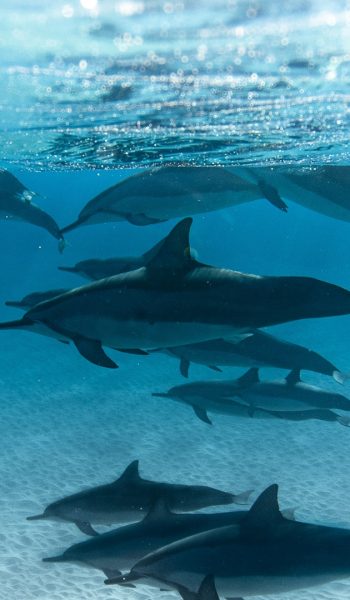 Real-World Examples of Ports Focused on Improved Air Quality
Ports are particularly targeted regarding air quality since their activities can be known to lead to air pollution, and they are generally located in big cities. Cargo ports, for instance, receive massive vessels emitting harmful fuel emissions from heavy fuel. However, many ports have adopted air quality monitoring solutions to strategize the best air pollution reduction strategies. Cities and residents care and support these strategies, seeing as health is directly affected by air quality measures adopted by ports.  
The ports listed below are a few examples of ports that implemented air quality strategies and best practices to reduce air pollution and thus health impacts.  
Port of Los Angeles, California
The Port of Los Angeles has put in place Clean Air Act action plans and emission-reducing programs to reduce air pollution. They state that they have the most comprehensive air pollution reduction strategy among all global seaport complexes. They use air quality monitoring stations to measure air pollutants in real-time. They measure ozone, sulfur dioxide, nitrogen dioxide, carbon monoxide, and particulate matter. They also collect particles on filters for more detailed analyses every third day.  
The Port of Los Angeles has put in place an emissions inventory, an emissions reduction target, emissions reduction activity, collaboration with the surrounding community, and are a part of EPA's Diesel Reduction Act (DERA) Program.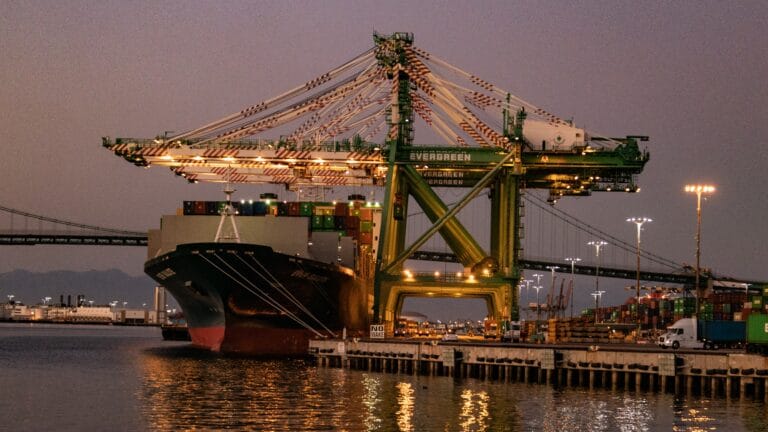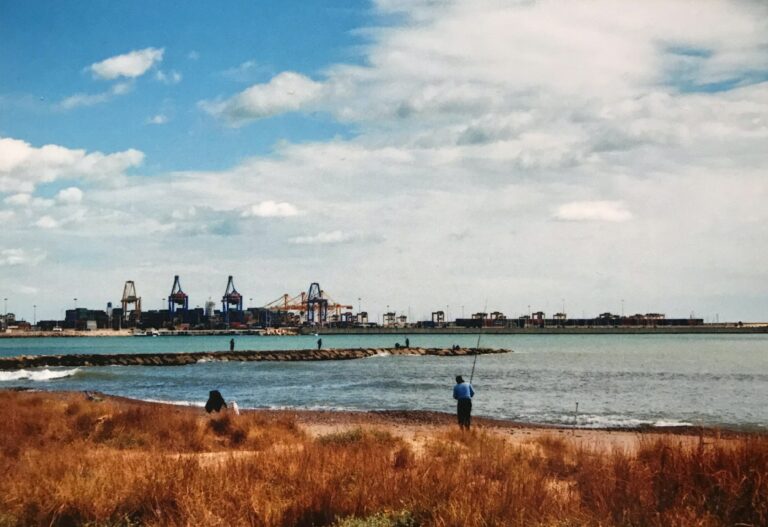 Port of Singapore manages pollution and environmental impact produced from ships, monitoring the environment closely before starting new projects. The Maritime Port Authority of Singapore (MPA) founded the Maritime Singapore Green Initiative (MSGI) to advocate for green shipping. Included in this initiative, ships that minimize pollutant emissions while at port apply for port fee reductions.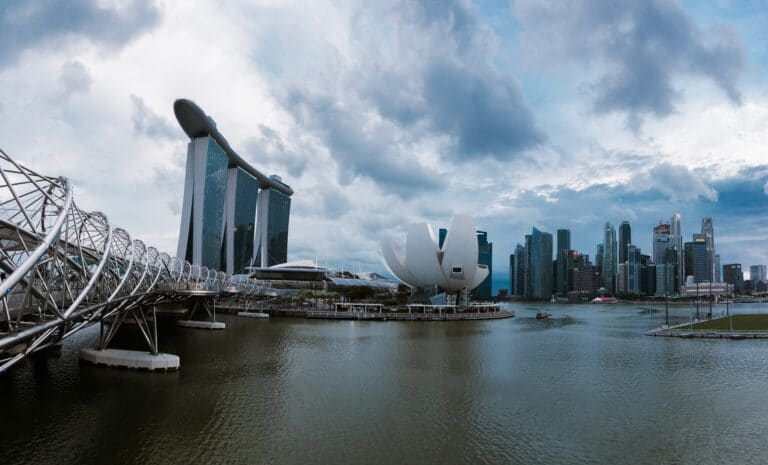 Port of Rotterdam, The Netherlands
Port of Rotterdam recently installed an air quality monitoring system that monitors the fuel emissions of vessels entering and leaving the port. It is meant to identify sulfur emissions to comply with the recent regulations of the International Maritime Organization (IMO) to reduce sulfur content in shipping emissions.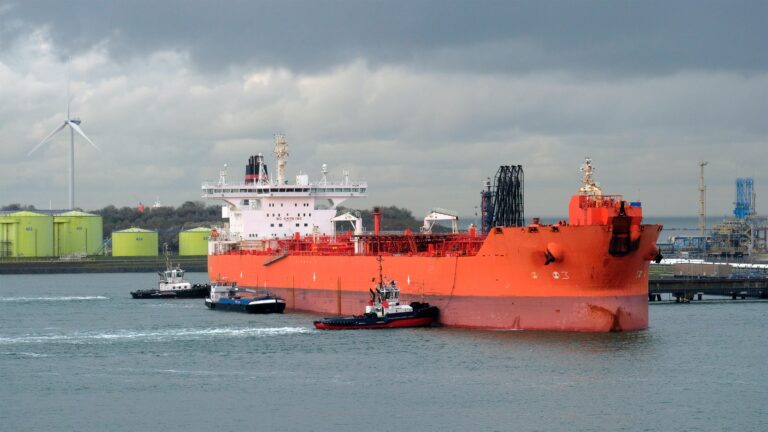 Port Authority of New South Wales, Australia
Port Authority of New South Wales referred to EPA standards and equipped their White Bay Cruise Terminal with air quality monitoring stations to measure sulfur dioxide, particulate matter, and weather.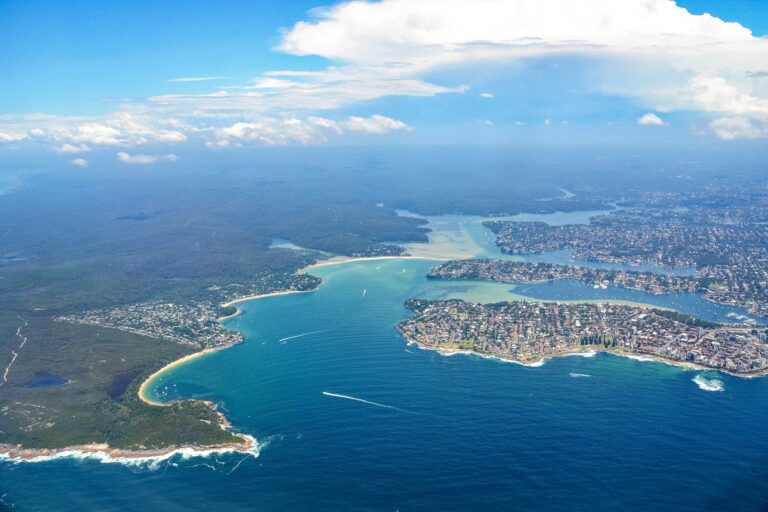 What Do All of these Ports Have in Common?
Frequently Asked Questions About: GOVERNMENT AIR QUALITY MONITORING