The International Maritime Organization (IMO) has made a top priority the decarbonization of the shipping business in order to maintain a sustainable business. Starting from January 2023, as a first set of emission regulations, sailing ships of 5,000 gross tons or more are obliged to gather data related to their voyage and fuel consumption to calculate their carbon intensity. The following are ten critical key points to scrutinize in order to dispose of carbon dioxide in the industry.
What are the new CII regulation requirements?
As part of the fight against pollution and climate change, the IMO has set ambitious goals. The main one consists of reducing the carbon intensity of all ships by at least 40% by 2030 and is targeting a 70% decrease by 2050 compared to 2008 baseline. To accompany these efforts, regulation is constantly evolving. In this regard, new measures regarding greenhouse gas (GHG) emissions from commercial ships have entered into force. New regulations to reduce CO2 emissions from shipping were agreed upon at the IMO's Marine Environment Protection Committee 76th session (MEPC 76).
The adjustments to the International Convention for the Prevention of Pollution from Ships (MARPOL) Annex VI are valid from 1 November 2022. The aforementioned demands for EEXI and CII certification are mandatory from 1 January 2023. Therefore, vessels will have to know their energy efficiency by measuring their attained Energy Efficiency Existing Ship Index (EEXI). Vessel's operational processes will have to include the gathering of any needed data related to reporting the ship's annual operational carbon intensity indicator (CII) and corresponding CII rating. Carbon intensity associates the GHG emissions with the quantity of the cargo carried over the distance covered. The first annual reporting will be done in 2023, with initial CII ratings shared in 2024.
Added to the EEXI compliance, some existing ships and ship owners are anxious about the European Union's "Fit for 55" set, due to its focus on carbon allowances, estimated from 20% in 2023, up to 100% in 2026, and concerns over the ships' operational carbon emissions when traveling in the EU seas, irrespective of their flag state. The International Chamber of Shipping (ICS) together with The International Association of Dry Cargo Shipowners (INTERCARGO) examines the idea of a "carbon tax" system, which is pointing to any vessels with high‑emission carbon intensity, from ships exceeding 5,000 gross tons and sailing on a global level. With carbon tax and the increasing cost of refinancing non‑compliant ships, choices about EEXI and CII regulations and mandatory actions ensuing their application will heavily affect annual operations in the mid-and long‑term ranges.
How to Track a Ship In Real-Time ?
Let us look at how a ships' real-time tracker works, its details and features, its benefits for all players in the shipping sector but also its weaknesses…
How to comply with the IMO's CII regulation 2023?
Supply chain companies and actors of the global supply chain have to familiarize themselves with these terms and implement changes. This is all the more important as Beneficial Cargo Owners (BCOs) demand for green transport. Beyond regulatory constraints, carriers and shipowners to action and invest in carbon-neutral vessels in order to respond to the shippers' requirements. They have to pay attention to 10 key aspects in order to get their business ready for IMO 2023 and to improve their rating.
Before implementing any reduction factor or thinking about any management plan Ship Energy Efficiency Management Plan (SEEMP), it is essential to check the required EEXI and CII rating for each ship type of the fleet and evaluate the current rank of the fleet's CII ratings. Studying the facts allows the identification of any close to non-compliance and checking anything that could alter the ratings. This exercise will ease the determination of any possible upgrading options to enhance the efficiency of the existing ship and reach the obligatory ratings.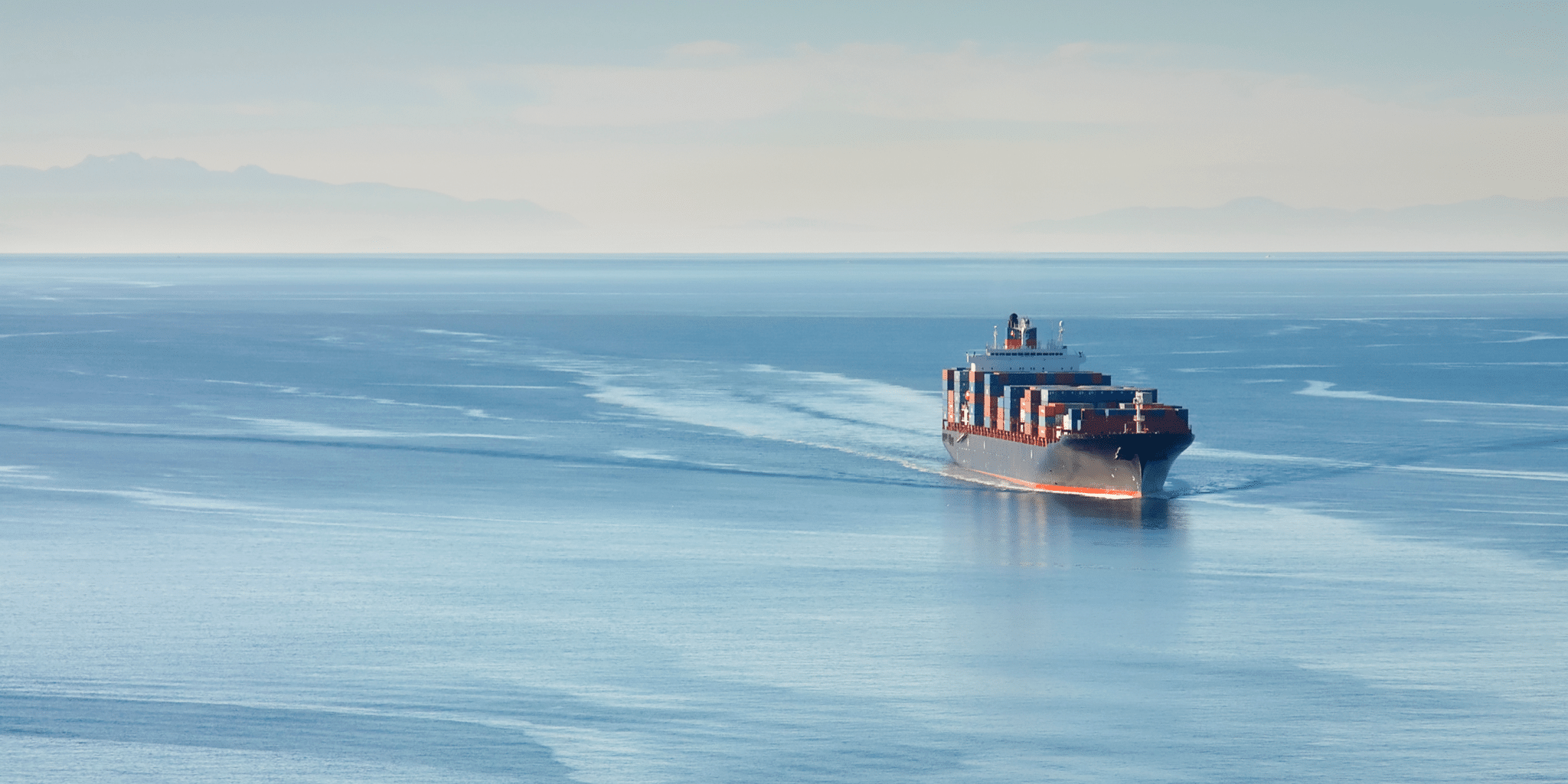 Slower speed uses less fuel, while fuel consumption and emissions will rise when speed surges. The propulsion power, thus GHG emission from the ship, is roughly proportional to the cube of the speed. Simply, it means that reducing speed by 20% can decrease the carbon intensity rating because the emitted CO2 is reduced by 50%. By dropping engine power, slow steaming act as a more carbon-efficient way to carry freight. Any limitation on the engine power systems level can be bypassed, but only if needed for safer operations, like in stormy weather conditions.
Retrofit clean technologies and Engine power limitation (EPL)
Energy-efficient technologies implemented on board impact positively the vessel's EEXI and its CII rating. Examples of such structures could be ecological batteries, air lubrication systems, integrated waste heat recovery systems, wind propulsion systems decreasing frictional resistance through the water, high‑performance hull coating, modification of hull designs, etc.
The effect of these energy‑saving machinery improving energy efficiency alone cannot directly impact any compliance with EEXI, meaning additional engine power restraints are required for many vessels. However, decisions to engage with the energy-saving kits may be technically difficult for old vessels and may be financially hard for owners and operators.
Artificial intelligence can also lend a hand in improving a ship's energy efficiency. Digital calculators and simulators installed in the vessel will give operators the needed data in order to make the correct decision and reach a carbon intensity reduction. For example, speed is managed to have an adequate ETA time and, in the meantime, achieve energy efficiency management by reducing fuel use – meaning reduce carbon intensity. Using facts, like weather input, and hull fouling status, AI can also predict route optimization, which counts as an efficient management plan of operations by Strategic Power Routing, allowing accurate power maintenance and RPM adjustments. Fuel Optimization Service could also assist in managing fuel consumption from bunkering and compare it with the vessel performance.
Some software is designed to monitor key parameters and improve them against baselines and generates customized Performance Alerts to guide the crew by mail, nagging text messaging, through a mobile app, or web portal.
Personal experience is not enough. Sinay provides historic and dynamic data, up-to-date weather information, and nautical charts to help the shipping industry stakeholders take the best decision.
In an ideal world, a ship shall arrive at a given port when tugs, pilots, and port terminals are already available. This would allow smooth port operations management that lower both greenhouse gas emissions and fuel costs. Though it is not all the case, improving voyage planning will remove the constant issue of ships losing 5 to 10% of their time (and using high amounts of fuel) lining to get into port.
Vessels' just-in-time arrivals necessitate a dynamic ETA calculation since parameters are always changing: weather, tide, traffic, the readiness of tug boats or pilots, or quay and port terminal staff and equipment. When ETA is updated and disclosed on a regular basis between the terminal and the ship, the latter can fine-tune its speed to match the latest ETA and avoid waiting time at port. A centralized digital platform for real-time data eases communication and coordination between all actors in the maritime logistics chain before and during a port call.
Sinay's Estimated Time of Arrival (ETA) Calculator is a popular tool for sea transport business stakeholders. This AI-powered software exploits a huge amount of data gathered from AIS and satellites to get a vessel's last known position (latitude, longitude) and obtain very accurate predictions of its arrival date and time at the next port of call or at the final port of destination. The only information required is its name or MMSI/IMO number.
Switch to low or zero-carbon fuels
There are also alternative fuels with lower carbon emissions such as green hydrogen-derived fuels (ammonia and methanol), liquefied natural gas (LNG), liquefied petroleum gas (LPG), or the newest synthetic fuels… Expected to be vastly used in 2050, alternative fuel will take more than 50% of the overall energy consumption by the industry. Ammonia is likely to play a key role in the maritime fuel mix by 2050, as the power source of many international vessels by 2070, whereas, according to DNV, pure hydrogen will be dedicated to short-distance travel. The Norwegian maritime standards firm, which is the world's largest classification society, explains that its relatively poor energy density by volume makes pure H2 inappropriate for intercontinental shipping.
Crew participation in reducing operational carbon intensity should not be disregarded because they are the hands that make the change happen. Therefore, it is important that they understand the EEXI and CII rating principles and their implications for the business and daily operations.
They shall be guided and trained in order to meet IMO's decarbonization ambition and roughly around 300,000 seafarers have to be upskilled to successfully handle the transition to new fuels and technologies. In a scenario of a 'zero carbon by 2050' scenario, the figure is 800,000 seafarers.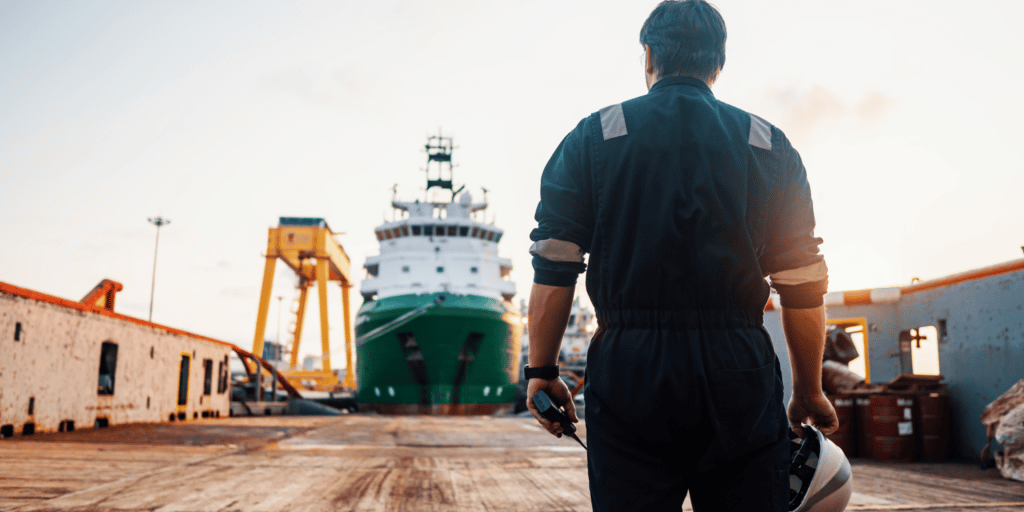 Prepare for Technical Review
Before 1 January 2023, all vessel operators were required to deliver a verified SEEMP Part III and its matching Confirmation of Compliance on board for assessment and verification. Companies also have to be ready for periodical audits in accordance with MEPC.347 (78). Apart from company audits, shipboard audits may also happen.
In case the upcoming changes done on the vessel affect the SEEMP Part III, a re-verification is needed prior to the issuance of a revised international energy efficiency certificate. Regardless of the above, additional verification of this document will be mandatory every 3 years as a result of the update of the 3-year CII deployment plan.
Implement a reporting system
All related companies will have to practice a reporting system for the collection of the vessel's data as per the Data Collection System (DCS) standard. An advanced reporting system that can record fuel consumption by route or docked port will be useful once IMO completes any of the CII calculations.
Moreover, it will be necessary to constantly check actual CII performance and predict the annual CII rating for each vessel using an automated user-friendly data interface. Any simulation tools for the mandatory year-end rating coupled with a potential alternative scenario for each ship's voyage plans will greatly assist vessel owners and ships' crews.
Owners, charterers, and crews, have to mind their vessel's carbon intensity at any moment. Continuous measurements are needed in order to get to the desired CII rating at year-end. There is no standard solution to be applied as parameters are not the same for all ships.
Technical experts can guide and assist ship owners and operators to define any cost‑effective approach, based on regular voyages undertaken by the ship and a profound understanding of each vessel of the fleet in order to maximize returns and, in the meantime, comply with the regulatory requirements.
Additional measures may be taken in coming years as IMO faces controversies surrounding its CII rules. On the one hand, environmentalists deplore the lack of non-compliance sanctions. On another hand, several major flag states and large global trade organizations, among which the ICS, BIMCO, World Shipping Council, INTERTANKO, and Interferry, criticize the calculation methodology. As of 1 January 2026, the MEPC will review the efficiency of the application of CII and EEXI, and IMO will use its findings and recommendations to review its strategy.
Frequently Asked Questions About CII Regulations