Smart Ports, ports that encompass digitalization and a deep concern for their stakeholders, are changing the future of maritime and shipping sector. Business activities are constantly changing, and smart technologies, such as Artificial Intelligence, IoT, Big Data, blockchain, and 5G are driving port innovation around the world.  
Click here for a comprehensive overview of Smart Ports.  
To illustrate with examples what makes a port "smart," we decided to find examples of the "smartest" port strategies in the world. We think like us, you will soon be visiting these cities only to check out their impressive, digitally enhanced, ports.  
A Smart Port encompasses many different topics. Therefore, Smart Ports range from being small to exceptionally large, and they can have quite various kinds of initiatives ranging from technology, to helping the environment, to reducing port traffic, to reintegrating residents into port activities. 
Ten Great Smart Ports from Around the World
Listed below, in no particular order, are 10 leading examples of ports that have adopted Smart Port initiatives, each with different strategies.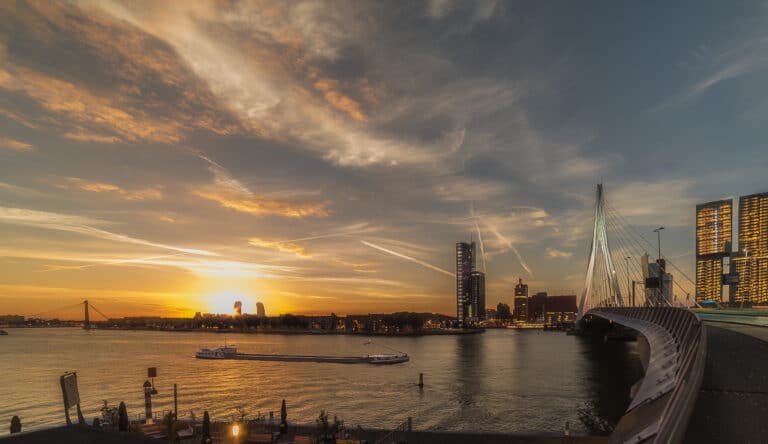 Port of Rotterdam Facts
largest European port

 

rolling out shore-based power for sea vessels by 2030

one of the safest ports in the world with a mobile degassing station that does not release petrol vapors into the air

 

implemented bye laws, such as banning smoking near petroleum or oil terminals

 

represents 6.2% of Dutch GDP

welcomed ship HMM Algeciras, on June 3rd 2020, 20 meters deep, 43 meters short of the length of the Empire State Building
They have a Digital Twin. A Digital Twin is an entirely digital version of their port, giving them insights to how equipment in the port operates with one another. This also helps them to perform real-time monitoring of all operations.  
There are IoT sensors measuring water movement, turbidity, and pressure to ensure their activities are complying with environmental water standards. 
HavenLeerWerkPlaats is a building that has been constructed for port employers, employees, and job seekers to find labor opportunities at the port, combining community into the port  
They are working to transition to renewable energy sources and green energy sources, hoping to electrify their ports. 
Thanks to their digitalization, they can receive autonomous ships.  
Predict the ETA of any vessel for free!
Get an accurate prediction of the ETA of any vessel thanks to our ETA Calculator Module. It's easy, in real-time and free. You just have to sign-up to our HUB.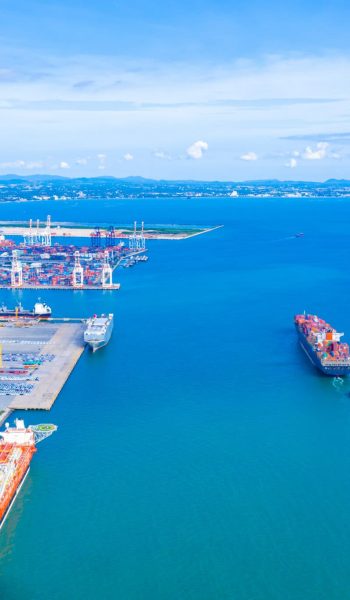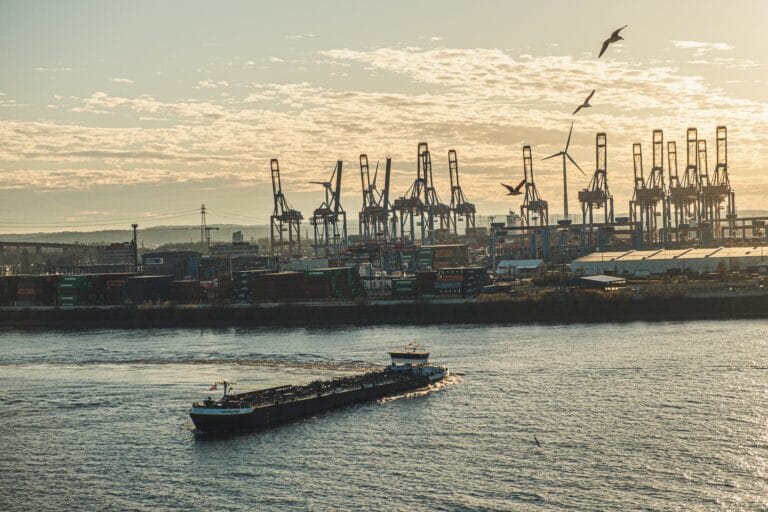 Port of Hamburg Facts 
largest German port
Europe's second largest port

welcomed the large ship HMM Algeciras, the ship just short of the length if the Empire State Building

universal port catering to all types of shipment.

 

provides roughly 300,000 jobs to the surrounding community

leading port for trade in China

 
Hamburg has rolled out many recent initiatives to become a Smart Port.  
They have an authority IoT Project to track pollution different kinds of pollution, and their own smartPORT philosophy and projects.  
They are focusing on reducing water acoustics, a topic Sinay is also very passionate about with our Sinay Hub.  
Vessels are being replaced with low emission vessels.  
Intelligent solutions for safety, real time navigation, and green electricity from land are implemented into operations.  
Maintenance is performed at an early stage thanks to new technologies to recognize repairs for the railway that transports all the cargo. 
Weather sensors have been installed around the port.  
They have IT systems for all maintenance and a common port monitor so stakeholders can always see operations.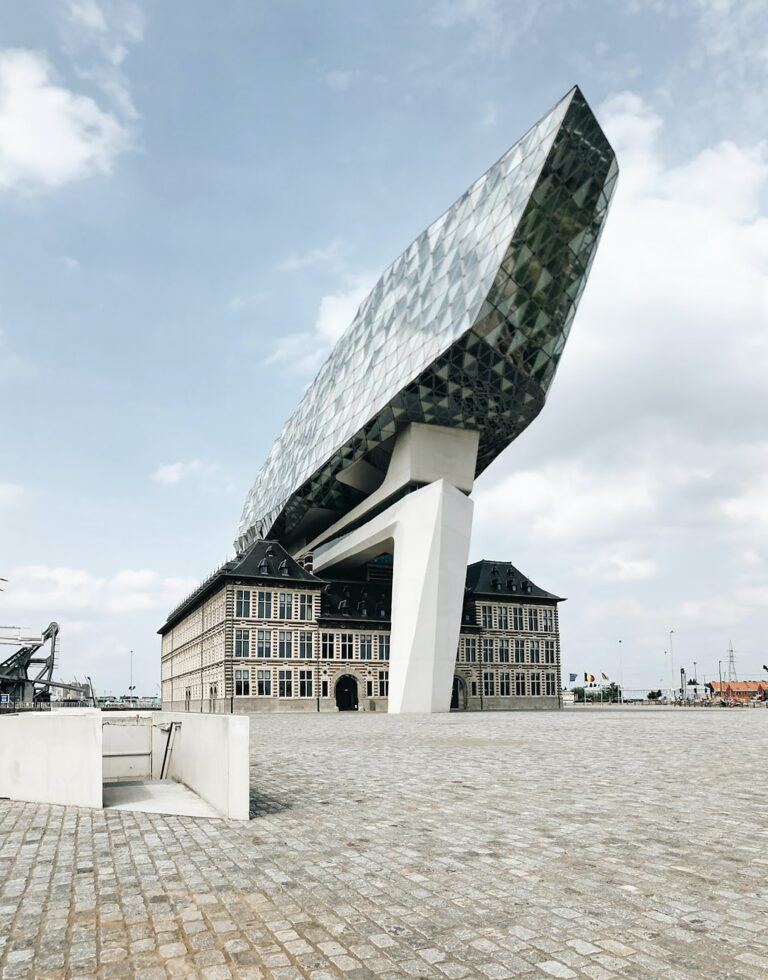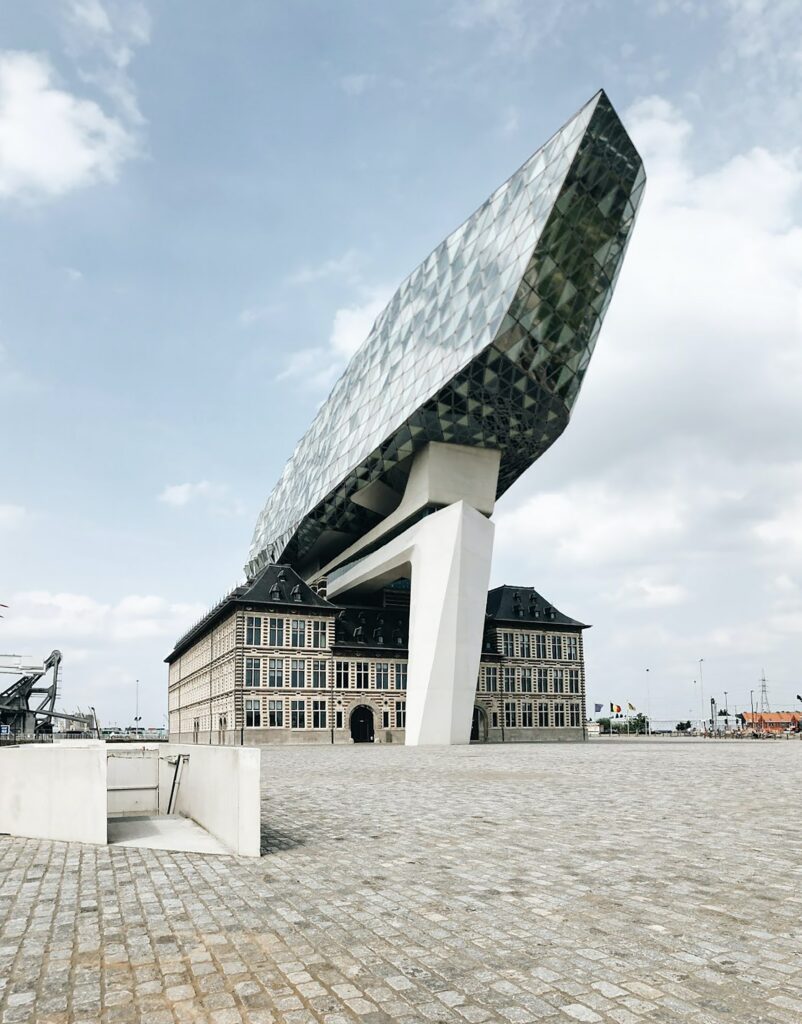 Port of Antwerp Facts
largest port in Northern Europe in terms of cargo volume

 

Belgium's largest economic engine

working on building Europe's most sustainable port
Their Port House makes the port more attractive for their residents. The Port House is a unique government building for port authorities. Thus, they focus on operations and attractivity.  
A sustainable future is being mapped out for the port and how it will affect surrounding areas.  
Expansion and construction are being performed all while increasing the safety and security of their port. 
They are building an integrated network of digital port systems.  
Connecting with international partners in the industry remains one of their top priorities.  
They want to create jobs with their port, connecting the community to port activities  
They are growing "in harmony with the society and the environment." 
The low carbon 2030 circular economy initiative is part of their Smart Port strategy.  
They built their business plan around the United Nation's 2030 sustainable development goals, with which Sinay is also in line with. 
Research and development initiatives help Antwerp to become more environmentally friendly. 
Employees are considered at the center of their strategy, thus caring for how they affect stakeholders.  
Predict the ETA of any vessel for free!
Get an accurate prediction of the ETA of any vessel thanks to our ETA Calculator Module. It's easy, in real-time and free. You just have to sign-up to our HUB.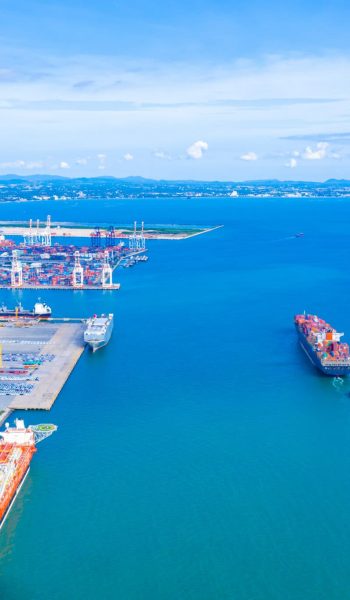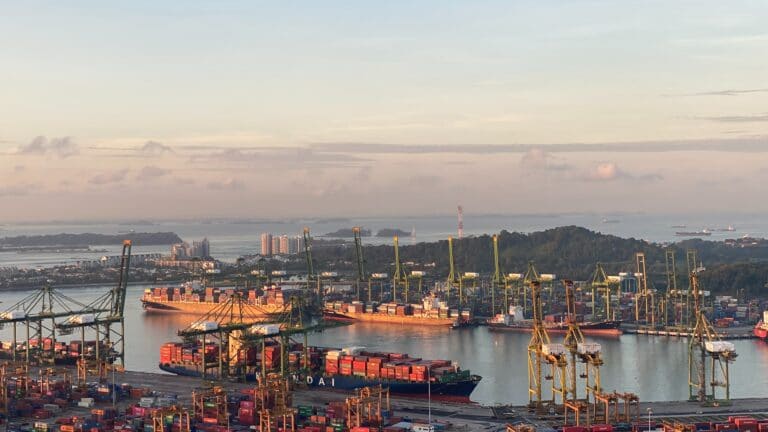 Port of Singapore Facts
known as a top maritime capital

 

transships (interoperable shipments) half of the world's supply of crude oil

busiest transshipment port in world

 

economically helps the city of Singapore

 

part of the maritime silk road, which is the maritime route that runs along the historic silk road

largest publicly owned port in the world 

 

connected to more than 600 ports in 123 countries

contributes to 7 percent of Singapore GDP

employs about 200,000 workers

 
Port of Singapore currently has a project that is geared toward a Smart Port strategy. This project is the Tuas Megaport, which is scheduled to be finished in 2040. The Tuas Megaport will be the world's largest fully automated port. Automation will occur on many levels, such as cranes and cargo containers. 
There will be intelligent control systems and sustainable technology, and unmanned vehicles and automated yard cranes will help port safety and efficiency and reduce traffic.  
Port waters will also be managed using digital systems. For example, like how Sinay has a software to measure key water quality indicators.  
Overall safety and security will be enhanced, thanks to technology and interconnected systems.  
They want to integrate lifestyle spaces so that the public visits the port and enjoys the surrounding environment. 
They plan on creating jobs. There will be new technologies, but they are planning on training current workers to be able to develop their careers.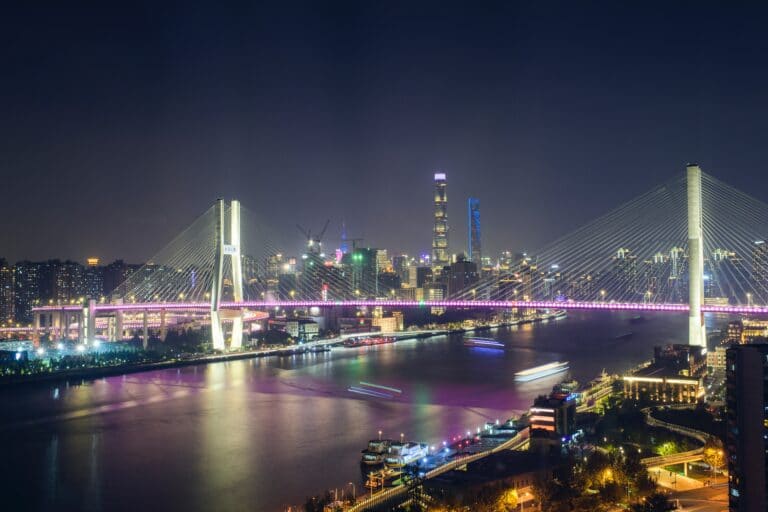 Port of Shanghai Facts
world's busiest and largest container port

 

categorized as a large port megacity

 due to its high traffic and dense population

also along the 21

st

century Silk Road

 

comprised of a deep seaport and river port

consists of many different connected ports
Smart Port Initiatives of Shanghai
Port of Singapore's Yangshan Deep Water Port is the world's largest automated container terminal. This includes crane, truck, and vehicle automations.  
This port uses the 5G network, a key Smart Port technology.
Port of Shanghai is considered one of the most technologically advanced ports. 
The port is also aiming to create green and high tech terminals.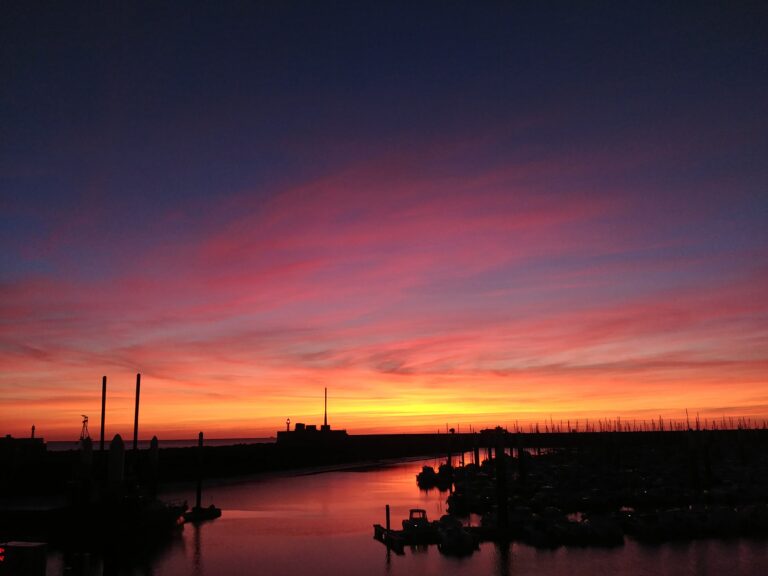 Port of Le Havre HAROPA Facts
leading French port for foreign trade

 

largest port complex in France

main passage for goods to arrive in Paris and Normandy, France

 

a UNESCO world heritage site

first container port in France

 

measured in tonnage, is one of Northern Europe's largest ports.

 
Port of Le Havre HAROPA is currently working on transforming into not only a Smart Port, but a Smart Port city.  
They use intelligent data and tools to help Smart PortPort operations. 
With a commitment to safety, they name themselves a Smart Port, "an intelligent, connected, high-performance, sustainable, collaborative and innovative port. A port based on information technology and digital technology." 
They have goals to reduce traffic to be an uncongested port.  
The port "aspires to develop a new model of urban and industrial port territory integrated through innovation." 
The port has a goal to increase their economic capacity while reducing their environmental impact.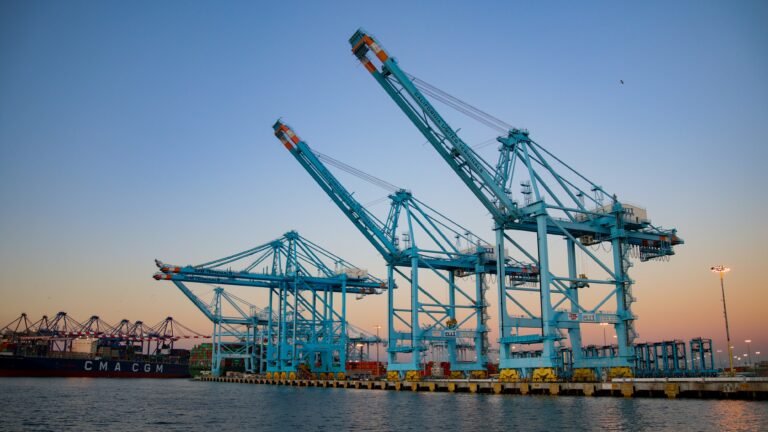 Port of Los Angeles Facts 
largest container port in North America

 

concerned with maintaining and improving a sustainable supply chain
has a cargo operations dashboard to see in real-time the operational status, the vessels in port

a

nd at anchor, as well as cargo tracking in real-time
In 2020 Port of Los Angeles and IBM decided to agree on a deal to create a cyber resilience center at their port. This system will help to reduce risks of cyber security issues with cargo and information sharing. This will help the port to make their cargo flow more efficiently and securely.  
The port is also working on creating a digital platform that will bring more transparency to the port, known as their Smart Port Project with GE. With this they hope to improve planning and supply chain efficiency.  
Their port has worked toward having cleaner water to support California's environmental initiatives.  
They have a deep channel depth to accomodate all vessel types
Predict the ETA of any vessel for free!
Get an accurate prediction of the ETA of any vessel thanks to our ETA Calculator Module. It's easy, in real-time and free. You just have to sign-up to our HUB.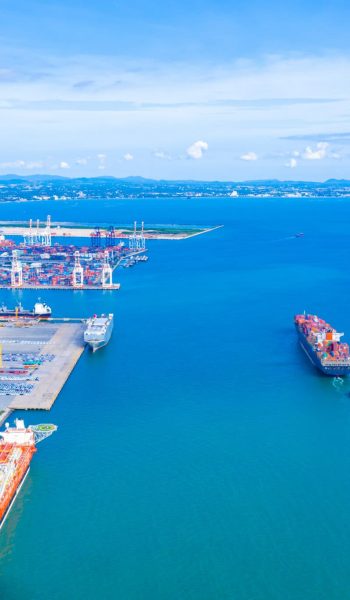 8. Copenhagen Malmö Port (CMP)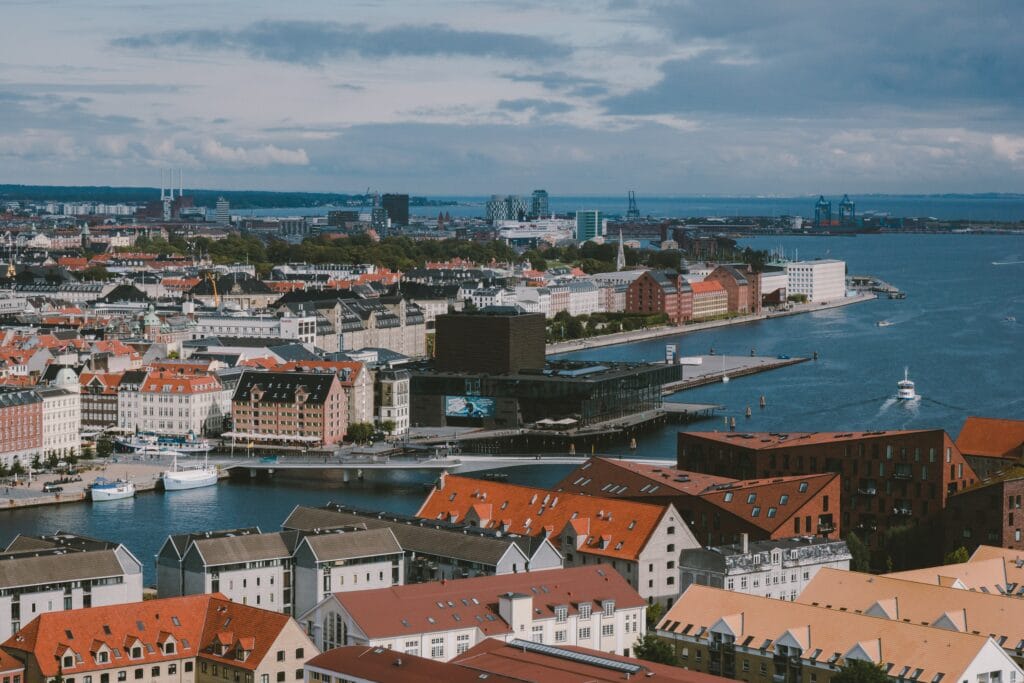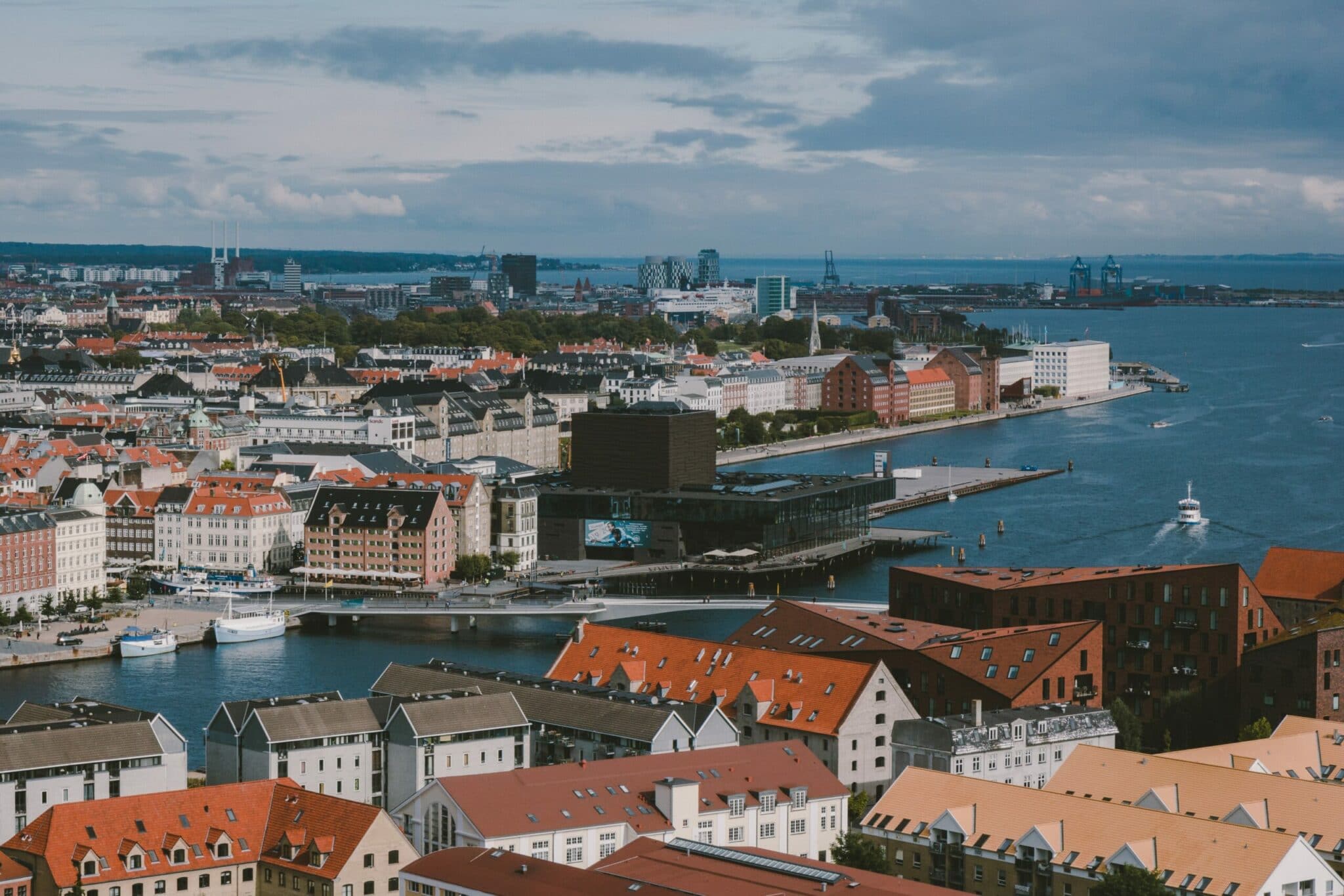 Copenhagen Malmö Port (CMP) Facts
largest port in Denmark after CMP combined the two ports that were operating on each side of the Oresund: Port of Copenhagen and Malmö

one of the largest ports in the Baltic Sea basin

 

created infrastructure to welcome all vessel types

transparent about their impact on the environment and surrounding communities

 

base their port activities on respect, ambition, and community
Large areas of the port have been transformed into residential, commercial, and leisure areas for citizens and tourists. 
All arrivals and departures can be viewed in real-time on CMP's website. 
They are focused on reducing "noise pollution, emissions, waste, energy consumption and climate adaption, emphasizing a port and city in harmony." 
One of their goals is to be a sustainable port to contribute to the UN Sustainable 2030 Goals.  
They have identified the economic value they create, as well as the impact of their activities on society.  
They use drones for quay inspection.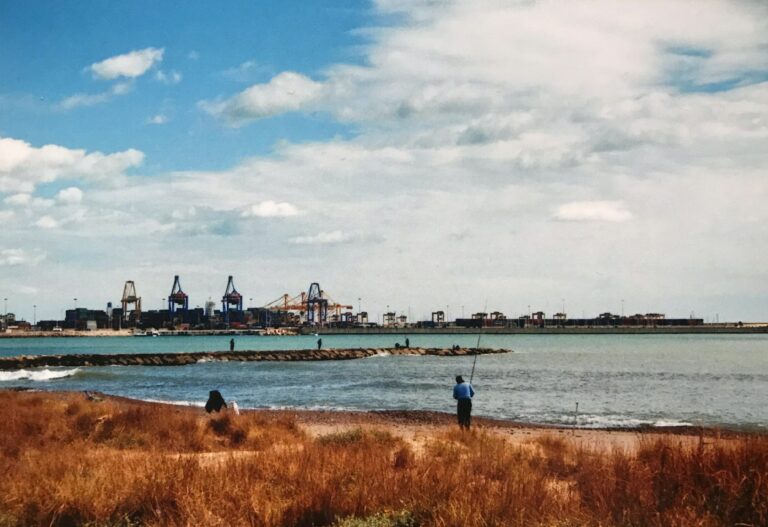 Port of Valencia Facts 
fifth busiest port in Europe

 

moves the largest number of tons per year in Spain 

 

employs roughly 15,000 workers, thus contributing to the economy

 
Port of Valencia bases their Smart Port strategy on blockchain technology. In this way they will provide full transparency of their logistics chain, even beyond their own port.  
The port's new systems will increase efficiency, increase transparency, and reduce waste.  
They want to strengthen the relationship between the port and the city. 
The port also gears its actions towards complying with the UN Sustainable Development Goals 2030.  
They are concerned with how their port affects water quality, noise pollution, renewable energy, and fuel use.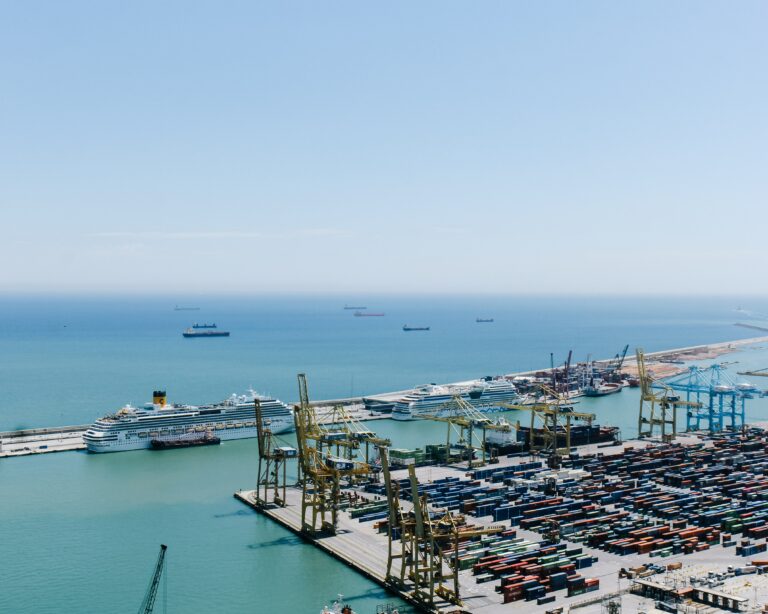 Port of Barcelona Facts
Europe's 9

th

largest container port

 

has a strategic plan for 2021-2025 to cope with changes in the shipping industry

 

envisages by 2040 a Smart Logistics Hub

an economic generator for the country, and now they are equally concerned with the environment
This port recognizes their effects on the city around them, concerned with air quality, water quality, pollution, and congestion. 
They also want to develop their information technology to become more competitive in the world of modernized trade. 
They want to serve their hinterlands, as they value the relationship between the port and the city residents.  
Their Smart Port transformation began about 15 years ago.  
They have a container tracking application project.  
They are dedicated to being transparent toward shippers and plan to integrate technological systems so that cargo can be tracked.  
So, What Is the Smartest Port in the World?
As shown above with the examples of 10 different ports, being a Smart Port encompasses many different aspects depending on which strategy port management and authorities choose. Therefore, we cannot say which port is the "smartest." All we can say is that each port has chosen a personalized Smart Port strategy that focuses on digitalization, socio and environmental impacts, and competitive advantage.  
A port can choose to gear their strategy toward technologies and automation, Digital Twins, renewable energy, the environment, to connect the port with their residents, or to make the area more attractive for citizens and residents. Essentially, all the ports shown above encompass unique Smart Port strategies, all remaining wonderful examples of different types of smart port strategies currently being put in place by management around the world.  
As digitalization advances and the importance of the impacts that ports have on stakeholders increases, the more innovative Smart Port strategies will become.  If you want to start your own personalized Smart Port strategy, Sinay offers a one-on-one workshop to create solutions which meet your specific needs.
Frequently Asked Questions About: SMART PORTS