Your Water Quality Monitoring & Compliance Manager
Monitoring water quality for pollution and environmental awareness requires accurate and reliable real-time data, processed and analyzed to enable fast decision-making.
The data must also take account of natural processes such as weather or tidal movements.
The Sinay Water module enables you to precisely monitor water quality, whether this is in ports, oceans, offshore or surface water inland.
The Water module allows you to understand why changes are happening and whether they are predictable.
Predict & Prevent Water Quality Pollution Rapidly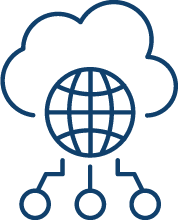 Monitor water quality compliance across multiple sensors – together in one place.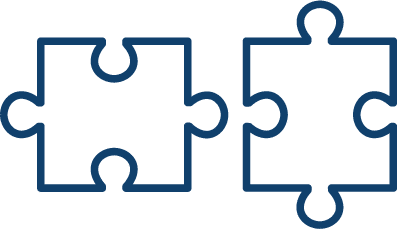 Use real-time monitoring data to make
fast & accurate decisions.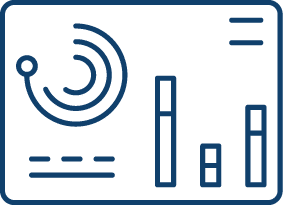 Adapt smart alerts to local context which take account of natural tide movements and weather.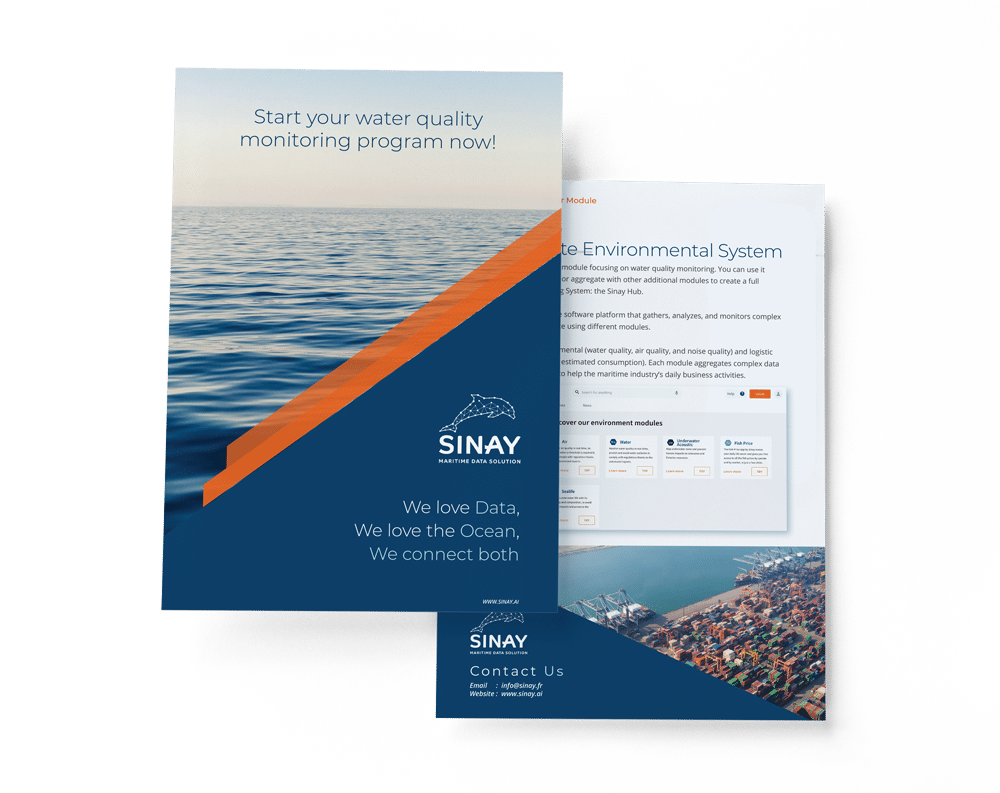 Discover how our Water Module is revolutionizing water quality monitoring. Download our Product Leaflet
Predict and prevent water pollution from your dashboard
Water Quality Data at Your Fingertips –
Keeping You in Control
Sinay collects water quality data from sensors using Wi-Fi, radio signals, 4G, and 5G. The program uses APIs to connect all types of sensors and transmits data at a chosen frequency, enabling the data to be easily accessible from your dashboard. Sinay's Water module enables you to be proactive in water pollution management, measuring the impact of environment projects as well as monitoring compliance with international regulations.
The Water module monitors all types of water quality indicators. These include parameters for temperature, salinity, total micro algae content, oxygen levels, and the quantity of organic matter.
All Water Module alerts are adapted to the local context. This means you know that they are real, valid alerts which are not associated with natural tide movements and weather.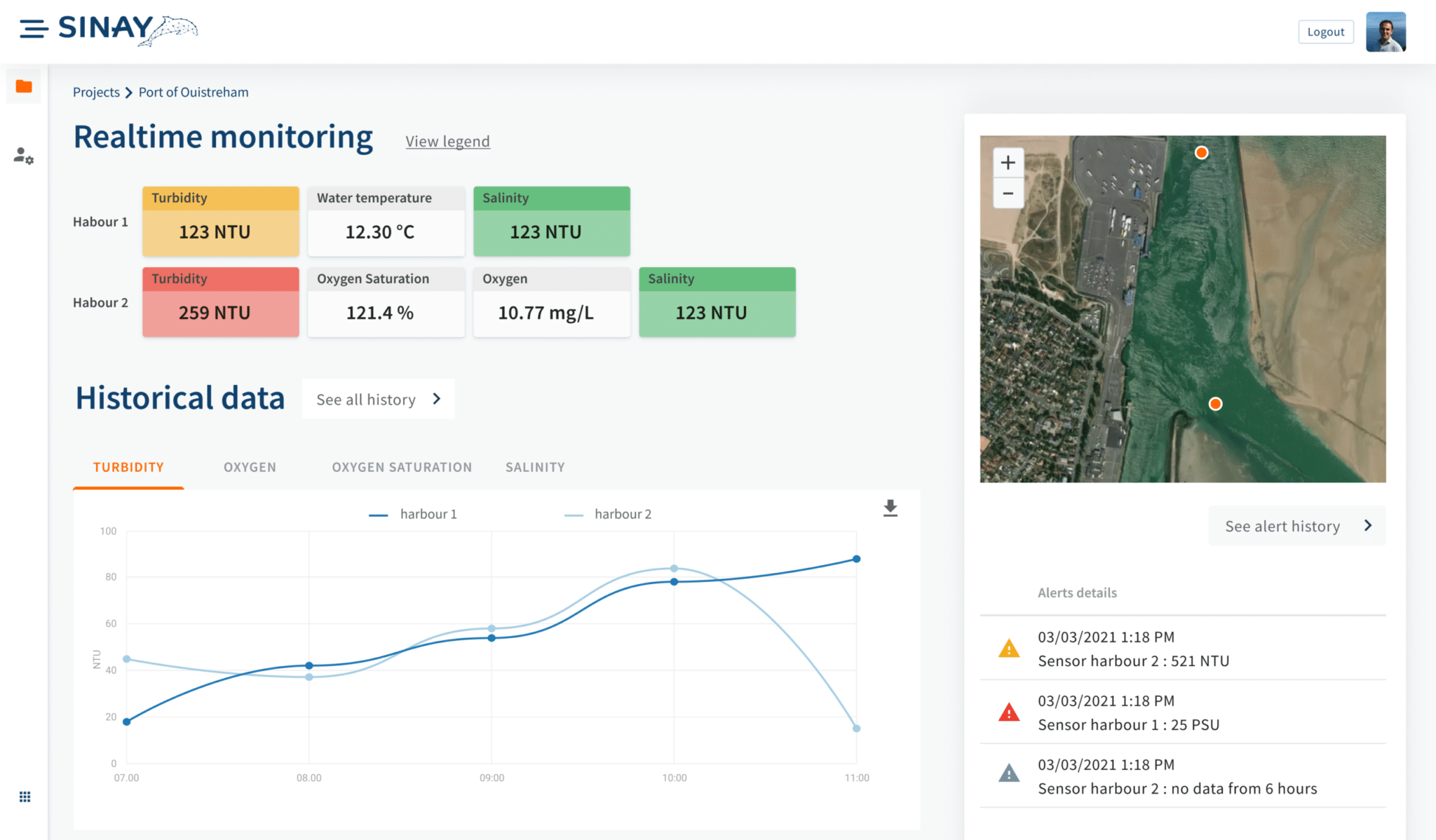 Automated reporting tools for maximum efficiency
Water Quality Data Monitoring
in Multiple Locations
Water quality monitoring and compliance managers need to rely on accurate data to make the right decisions – and quickly. The Water Module contains an automatic reporting tool which reads data from an unlimited number of sensors across multiple sites. This innovative digital tool saves time and paper, enabling you to focus on the analysis and management of an area.
The Water Module is part of the Sinay Hub, a system connecting you to accurate and real-time information for all kinds of maritime sectors. We can create a bespoke dashboard to meet your exact requirements, with swift delivery and implementation.
Intuitive and easy-to-use
Define the monitored area
Define the area of your project which can be anywhere in the world by selecting the map
Select your sensor types and position them
Connect your sensors to the module by FTP, 4G, API and others protocols
Set your alert thresholds
Set your alert thresholds according to your specifications
Water Monitoring Whitepaper
Discover how our module is revolutionizing water quality monitoring. Download our Whitepaper.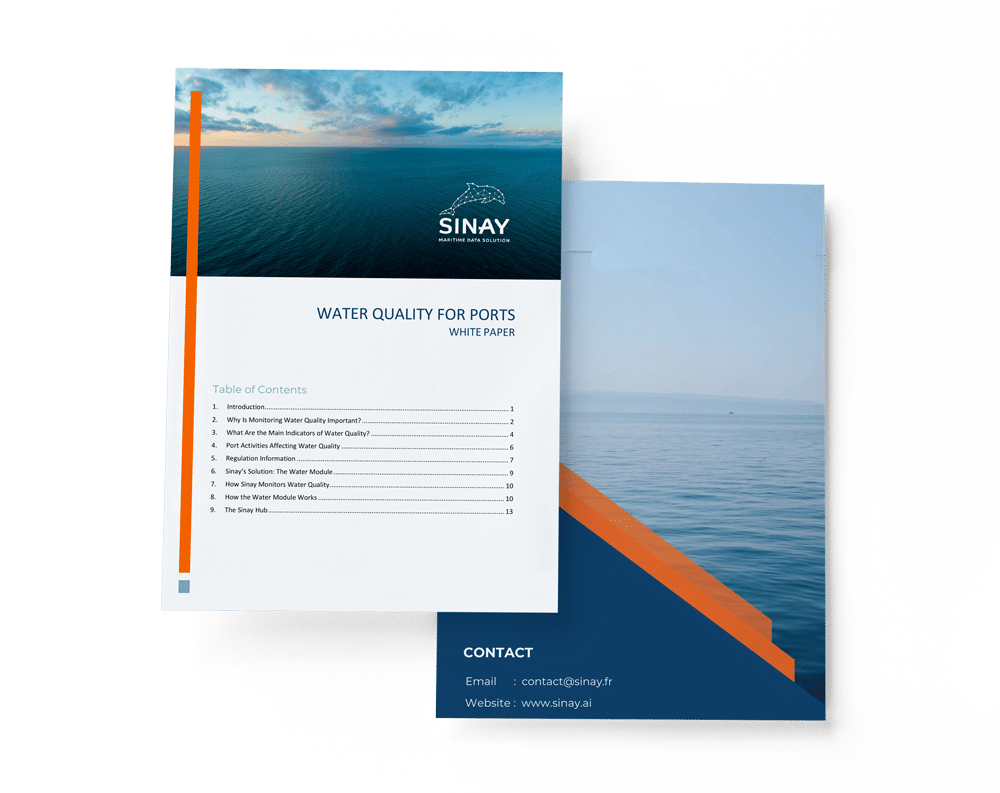 Designed for Ports and Aquaculture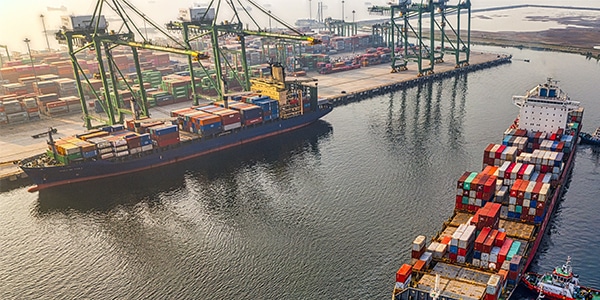 Port can benefit from the Water Module for their daily activities like dredging, usual water quality monitoring, port extension…
Thanks to the Water Module, Port will have a real-time situational awareness to help them to take the best decisions and prevent water pollution events.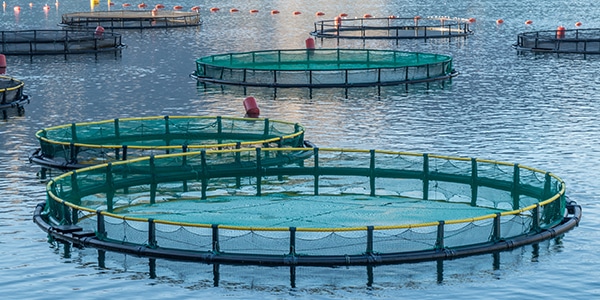 Water Quality is also crucial for the aquaculture to make sure the cultures are growing in a healthy environment.
The Water Module with the real-time knowledge and the smart alerts will help the aquatic farmer to move the culture to the right places depending on the water quality, prevent the death of the culture if a water pollution event occurs…
Featured Content About Water Quality Monitoring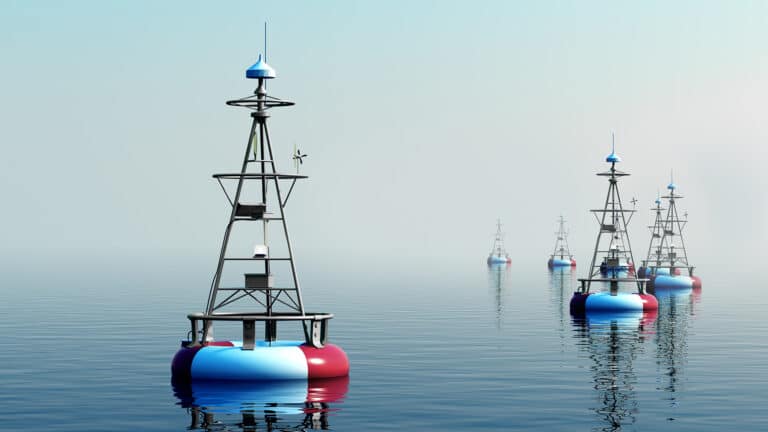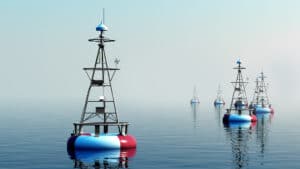 Environment
From Ports to Fishing, Marine Protected Areas to Rivers and Inland Waterways, water quality monitoring is critical to identifying problems and tackle pollution.
Read More »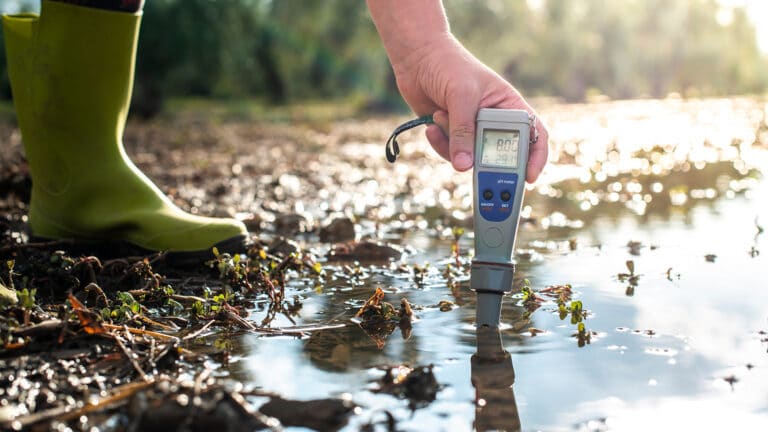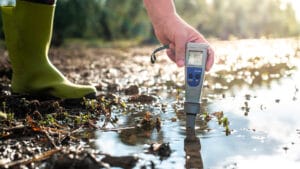 Environment
Water quality is one of the most important indicators in a healthy ecosystem. Good quality water sustains human life, wildlife and marine life and is a key element of maintaining biodiversity.
Read More »
Let's solve your water quality challenges