According to the United Nations Conference on Trade and Development (UNCTAD)'s latest update, global trade hit a record of approximately $32 trillion in 2022. Knowing that around 90% of goods are carried by ships around the globe, shipping activity has significantly increased. As a result, cargo volume and vessel traffic broke records in all major ports.
What are key factors contributing to global trade growth in 2022?
After the downturn in the global economy caused by the COVID-19 pandemic, the trade of goods and services has shown substantial expansion in 2022 in both developing and developed countries. As for goods, figures have reached a historic peak of $25 trillion due to a 10% rise from the previous year, partly because of elevated energy costs. These figures are particularly noteworthy given the ongoing conflict in Ukraine and the residual effects of the pandemic, which came with challenges, but also created opportunities:
diversification of suppliers from other countries due to local sources' inability to respond to the demand;
consumers shifting to online purchases during shutdowns, pushing up e-commerce;
higher demand for medical supplies and equipment,
stimulus measures implemented by several governments to support their economies.
Which ports broke volume records in 2022?
All the above factors have led to strong growth in maritime traffic. In 2021, UNCTAD reports an overall shipment volume of 11 billion tons, including containerized cargo, RO/RO, and bulk (dry bulk and liquid bulk). Major ports around the world set annual box records. Below are some of the most striking examples.
The Port of Los Angeles (POLA) in California's 25 cargo terminals moved almost 10 million TEUs in 2022, which represents 20% of all incoming cargo for the United States. Gene Seroka, it's Executive Director, says that this volume is the second highest in POLA's 115-year history.
The same goes for the Port of New York and New Jersey on the United States East Coast has achieved outstanding performance in 2022. Its six container terminals have handled a record of 9.5 million twenty-foot equivalent units over the 12 months. This represents a 27% increase compared to its pre-pandemic 2019 levels. The port also saw a 26-month streak of record-high monthly activity.
Some of the busiest seaports in the US also show higher volumes. Another Californian port, the Port of Long Beach (POLB) handled 9.4 TEUs in 2021, which represents an annual box volume record for the Californian port. Mario Cordero, Executive Director of POLB, declares an annual trade value of $200 billion.
To a lesser extent, the port of Houston processed about 4 million TEUs last year, a 14% rise from 2021. This led to record-breaking tonnage, for an increase of 22% against the prior year.
Meanwhile, Georgia Port Authority (GPA) announced that the port of Savannah moved 5.9 million TEUs in 2022, translating to a 5% year-on-year YoY growth.
It is followed by the port of Seattle, Tacoma, and Washington (Northwest Seaport Alliance), the port of Virginia (+5.1% from 2021 to 2022), and the port of Houston (Texas), which moved 3.5 million TEUs each.
South Carolina ports (Charleston and Georgetown) achieved almost 2.8 million TEU, with a 22% rise compared to the previous year.
The Port of Oakland, California (2.4 million TEUs).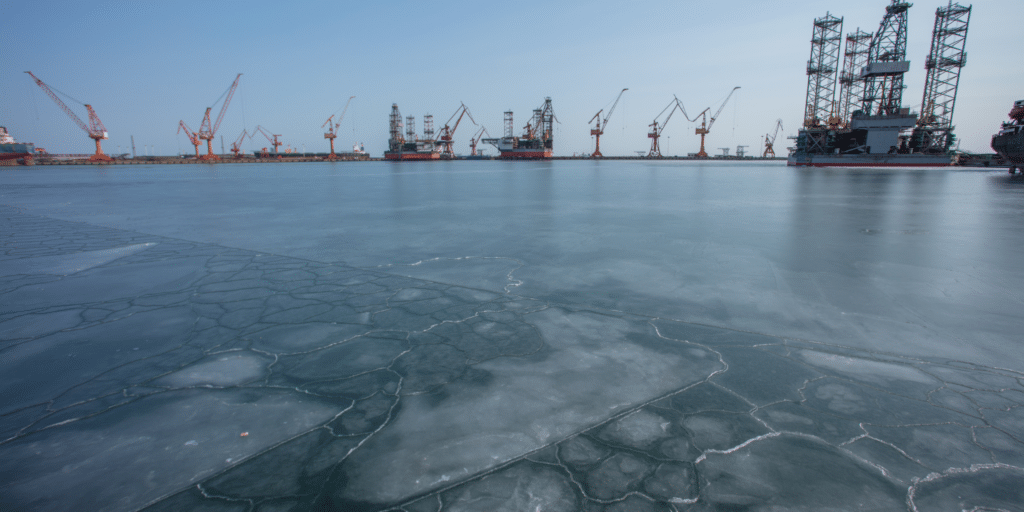 In Canada, Sept-Îles port (Quebec) had its most successful year since its creation in 1999, with a total of 33.4 million tons handled in 2022, hence a 4.1% increase from the 32.1 million tons recorded a year earlier. This substantial level of activity consolidates its position as the 3rd-largest Canadian port in terms of volume of cargo handled, behind Vancouver and Montreal. It's President and CEO is thus very confident that this port situated on the Saint Lawrence river seaway can exceed the milestone of 40 million tons, which would be a historical record. The number one ore port in North America would then possibly rank second in Canada as regards the overall volume of activities.
Rotterdam maintained its position as the largest port in the EU in 2022, handling 351 million tons of goods from Q1 to Q3 only. The Netherlands, Spain, and Italy topped the list of European states with the highest volume of sea freight handled in their major ports, with more than 100 million tons of goods each.
However, other ports achieved noteworthy results. For example, the port of Barcelona has reached a new all-time milestone with 1.8 million twenty-foot equivalents handled from January to June. Traffic is therefore 0.7 percent higher than the 1.7 million TEUs peak attained in 2021, mainly driven by imports, which grew by 11 percent. Compared to 2019, it has risen by 6 percent, which is a sign of recovery back to pre-pandemic levels.
Likewise, the Port of Constanta handled 75,550 million tons of cargo last year, achieving its highest-ever recorded numbers and showing an 11.85% year-on-year growth (67,483 million tons in 2021). Additionally, the port recorded 4,498 ocean-going ship calls, surpassing the previous year's numbers.
Announcing a total of 37.3 million 20-foot equivalent units of containers for 2022, after Singapore confirms its position as the world's largest transshipment port. Such performance makes it the second-busiest port in the world in terms of the number of containers on record. On top of this, it handled 577.7 million tons of cargo over the year.
Despite restrictions due to its very strict zero-Covid policy, China has remained the biggest hub for the sea freight industry. From January to November 2022, statistics highlight 14,313.1 million tons of cargo throughput (+0.7% from 2021). Similarly, the 12 main Chinese ports handled 270.6 million TEUs, resulting in YoY growth of 4.2%.
In India, the five container terminals of Nhava Sheva Port (JNPA) achieved the milestone of handling 5.95 million TEUs, which is its highest-ever traffic (+5.8% year over year). These performances have to be added to major and minor ports' volumes, such as Adani, Chennai, Cochin, Tuticorin, and Visakhapatnam.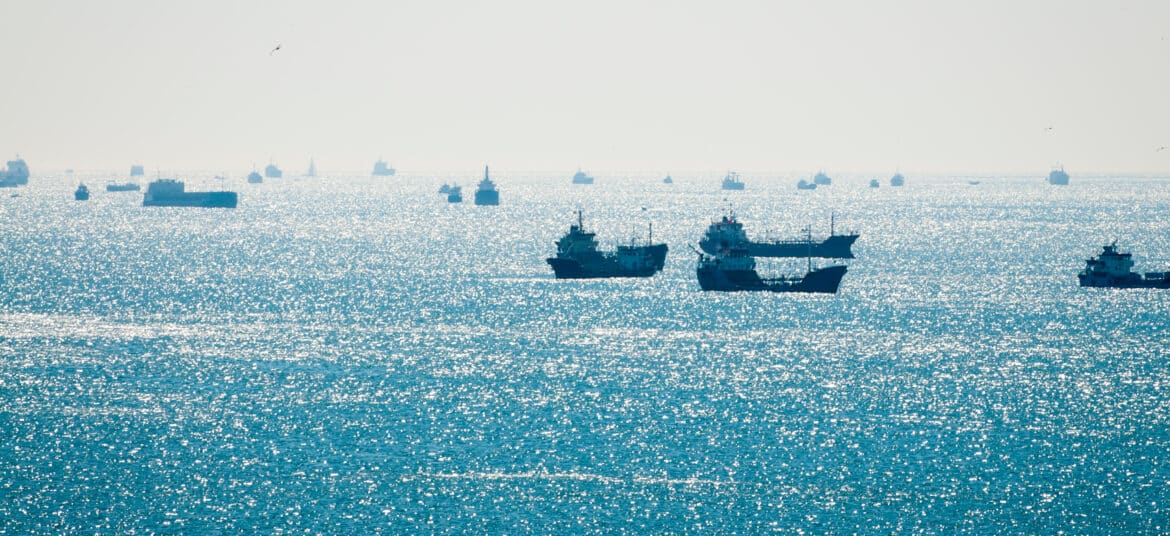 Saudi Arabian ports saw a 13% increase in cargo handled last year, totaling 237 million tons compared to 210 million tons in 2021. Containers handling also rose by 3.2%, up to 10.36 million TEUs in 2022 from 10.04 million TEUs the previous year. Outbound and inbound containers grew by 5% to 4.83 million TEUs, compared to 4.63 million TEUs the year before. Additionally, transshipment containers experienced a 2% increase to 5.52 million TEUs in 2022, up from 5.41 million TEUs in 2021.
Mozambique's Port of Maputo reports a 20% increase in cargo handled in 2022, hitting a peak of 26.7 million tons compared to 22.2 million tons handled in the previous year. This marked the first time the port handled over 26.7 million tons of cargo in a single year.
What is the future of maritime traffic?
Despite the traffic records hit last year, global trade should slow sharply in 2023, in line with the global recession that began in mid-2022. Several negative factors may constrain short-term growth in international trade:
Persistent inflation that reduces people's purchasing power and an uncertain economic climate that encourages consumers to adopt more careful spending behavior weakens consumption.
High energy prices and tightening of financial conditions, because of increasing interest rates, create difficulties for most sectors, leading to decreasing production.
Geopolitical tensions apart from spillovers from the war in Ukraine, weigh on many economies.
Change of sourcing strategies (reshoring, near-shoring) resulting from disruptions caused by the sanitary crisis.
Costly freight rates.
This being said, the market should not change dramatically, and the demand for goods and services shows resiliency in a tense international context. Besides, UNCTAD says that the drop in the value of international trade during the second half of 2022 was partly caused by the subsiding of primary product prices. This means that maritime traffic is expected to remain at high levels over the short and mid-terms. Ports and shipping companies are now better equipped to deal with the challenges brought by the COVID-19 pandemic.
Yet, the international sea shipping industry stakeholders will continue to face multiple challenges. Port congestion, equipment shortages, upward pressure on costs, as well as environmental impacts are recognized as the major issues to tackle. Regulation changes driven by the International Maritime Organization (IMO) and new technologies are crucial to help the sea freight sector and the maritime business as a whole reach ambitious goals in terms of cost-efficiency, service levels, and last but not least, sustainability.
UNCTAD is calling for further efforts from governments, port authorities, shipping companies, and other operators to:
improve trade flowing by accelerating digitalization and automation and by minimizing restrictions, especially on food, medical supply energy;
modernize the fleet of vessels to increase carrying capacity and energy efficiency, thanks to digital technologies;
invest in bigger storage facilities and stock of empty containers
energy-efficient shipping technologies and an accelerated shift to alternative, low-carbon fuels to cut the carbon footprint of maritime transport.
There is still a long road ahead for all parties involved with an expected annual growth of 2.1% for the 2023–2027 period.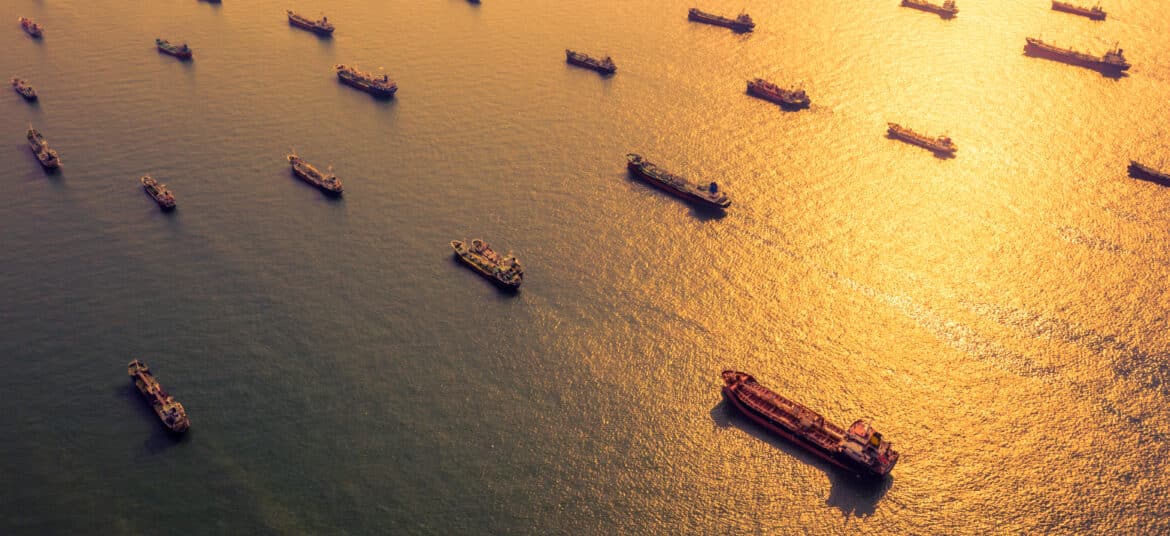 Frequently Asked Questions About Traffic Record
According to the United Nations Conference on Trade and Development (UNCTAD), the busiest ports in 2022, in terms of cargo volume and vessel traffic, broke records in all major ports around the world. Some of the busiest ports in 2022 include:
Port of Los Angeles (POLA) 
Port of New York and New Jersey
Port of Long Beach (POLB) 
Port of Savannah in Georgia
Ports of Seattle, Tacoma, and Washington (Northwest Seaport Alliance)
South Carolina ports 
Port of Oakland, California, 
Sept-Îles port in Quebec, Canada
Rotterdam in the Netherlands
Ports of Barcelona and Constanta
The port with the highest growth in traffic in 2022 was the Port of Rotterdam in the Netherlands.
The Port of Rotterdam is one of the largest and busiest ports in Europe, and its growth in 2022 was attributed to increased trade with Asia and the continued expansion of its container terminal.
According to the United Nations Conference on Trade and Development (UNCTAD), the global trade hit a record of approximately $32 trillion in 2022, with shipping activity significantly increasing as a result.