When talking about cargo transportation, people often think first about containers. Yet the world of logistics offers other solutions, such as the RoRo ships, which is specific to maritime transport. RoRo is the acronym for the expression "Roll-on, Roll-off" and it describes the way a vessel carries wheeled cargo.  
What is a RoRo ship used for?
RoRo ships are designed to carry cars, agricultural tractors, mining and road machinery, trucks, semi-trailer trucks and trailers, buses, industrial vehicles, lorries… Unlike LO-LO (lift-on/lit-off) vessels that use cranes to load/unload the cargo, these kinds of ships have a built-in ramp that allows the equipment to roll on and off the vessel: 
on

their own wheels

for self-propelled machines 

 
on

handling equipment equipped with wheels

for the machines that are not self-propelled. Hence they remain on this equipment throughout the sea voyage.

 
The ramp can normally be found on the bow side (front) or the backside (stern) of the ship, and sometimes on the sides or even on land. On most RoRo carriers, the ramp capacity is around 150 tons, it can go up to 500 tons for some vessels. Thanks to this system, the loading and unloading of the wheeled cargo are much easier and safer with these ramps than if they were done with a crane.  
RoRo ships can have up to 13 decks. Most of them have a capacity of 4,000 to 5,000 CEU (car equivalent unit). However some can hold up to 8,000 vehicles. Once a vehicle is on board, it drives on covered internal liftable ramps that connect the decks to reach the location it has been assigned to, just like in a car park. Its location depends on its length, height and weight. Then it is secured with lashings. 
How to Track a Ship In Real-Time ?
Let us look at how a ships' real-time tracker works, its details and features, its benefits for all players in the shipping sector but also its weaknesses…
What are the types of RoRo vessels?
Whereas ferries, cruise ferries and barges can be used to move vehicles across rivers and other short distances through the sea, the term "RoRo" is commonly used to call large deep-sea vessels used to ship vehicles. The biggest ones are able to withstand up to 10 tons of pressure per square meter, which makes them perfect for heavy cargo shipping. Apart from vehicles, they can carry high-and-heavy cargo, break bulk, special products and the heavy-duty transport of steel and paper. 
Depending on the nature of the cargo carried, different kinds of RoRo vessels are used: 
Pure Car Carriers (PCC) and Pure car/truck carrier (PCTC) are

dedicated respectively to

cars and trucks as well as car transportation. They have a

box-like framework and

multiple decks and some of them are larger in order to perfectly suit to bigger vehicles.

 

ConRo (or RoCon) vessels can accommodate both rolling equipment and containerized freight. The top decks are used for containers that are loaded/lifted off by cranes whereas the vehicles are rolled on/rolled off and stored on lower decks.

 

RoLo is a hybrid ship that combines roll-on and lift-off. The decks dedicated to vehicles are equipped with ramps but depending on the

quay facilities at ports, a crane can also be used.

 

RoPax is short for roll-on/roll-off passenger, for example ferries and cruise ferries. These vessels unite

carriage of private cars and commercial vehicles with

passenger accommodation for

shorter voyages

.

 
Last, there are also military-types of RoRo. The Military Sealift Command (MSC) has large, medium-Speed Roll-on/Roll-off (LMSR). 
What are the advantages of RoRo shipping?
Compared to traditional ships, RoRo vessels offer a number of advantages, the main ones being flexibility, operational speed and overall time saving. 
The vehicles can be directly driven on to the ship at the port of loading and then drive off at the port of destination. Loading and unloading procedures only take few minutes.

 

Since the vehicles

disembark

very quickly after the ship's docking, they can immediately continue with their route to their destination. This operating method improves the cargo delivery time.

 
Less cargo handling for loading and unloading at port means reduced risk of accidents and cargo damage.

 

Private car owners or holidaymakers who travel with their car can ship it overseas on smaller RoRo vessels and get it without having to fulfill cumbersome formalities.

 
RoRo service is available on all major shipping routes with vessels operated by Wallenius Wilhelmsen, Mitsui O.S.K. Lines, Mediterranean Shipping Company, Pan Ocean, OT Africa Line, Mann Lines… Many ports of discharge are located on the US East Coast and West Coast (Los Angeles, Baltimore, Newark, New York, Miami, Galveston), in Canada, in Europe (Le Havre, Amsterdam, Rotterdam, Bremerhaven, Antwerp, Valencia, Southampton), in Africa (Luanda, Lagos, Dakar, Conakry, Cotonou, Libreville…), in The Middle East (Jeddah, Jebel Ali, Salalah, Dar es Saalam, Doha, Alexandria, Beirut, Qatar, Mersin….), in Asia (Mumbai, Chennai, Singapore, Hong Kong, Sihanoukville, Taichung Taiwan, Xingang, Shanghai, Guangzhou, Busan, Yokohama…) 
How to Track a Ship In Real-Time ?
Let us look at how a ships' real-time tracker works, its details and features, its benefits for all players in the shipping sector but also its weaknesses…
What are the main risks of RoRo car shipping?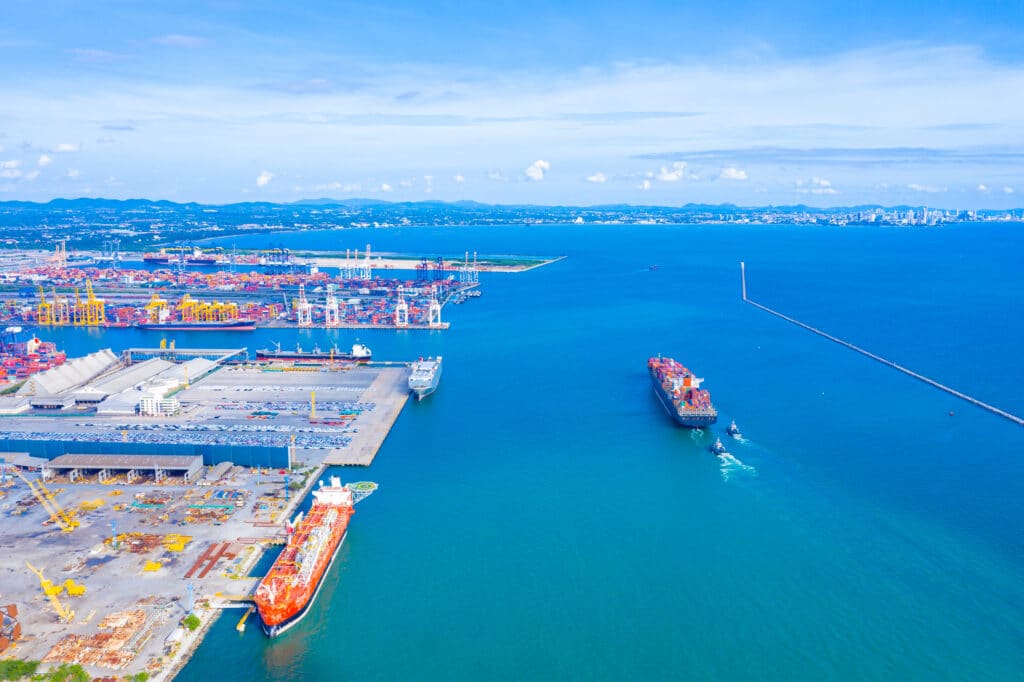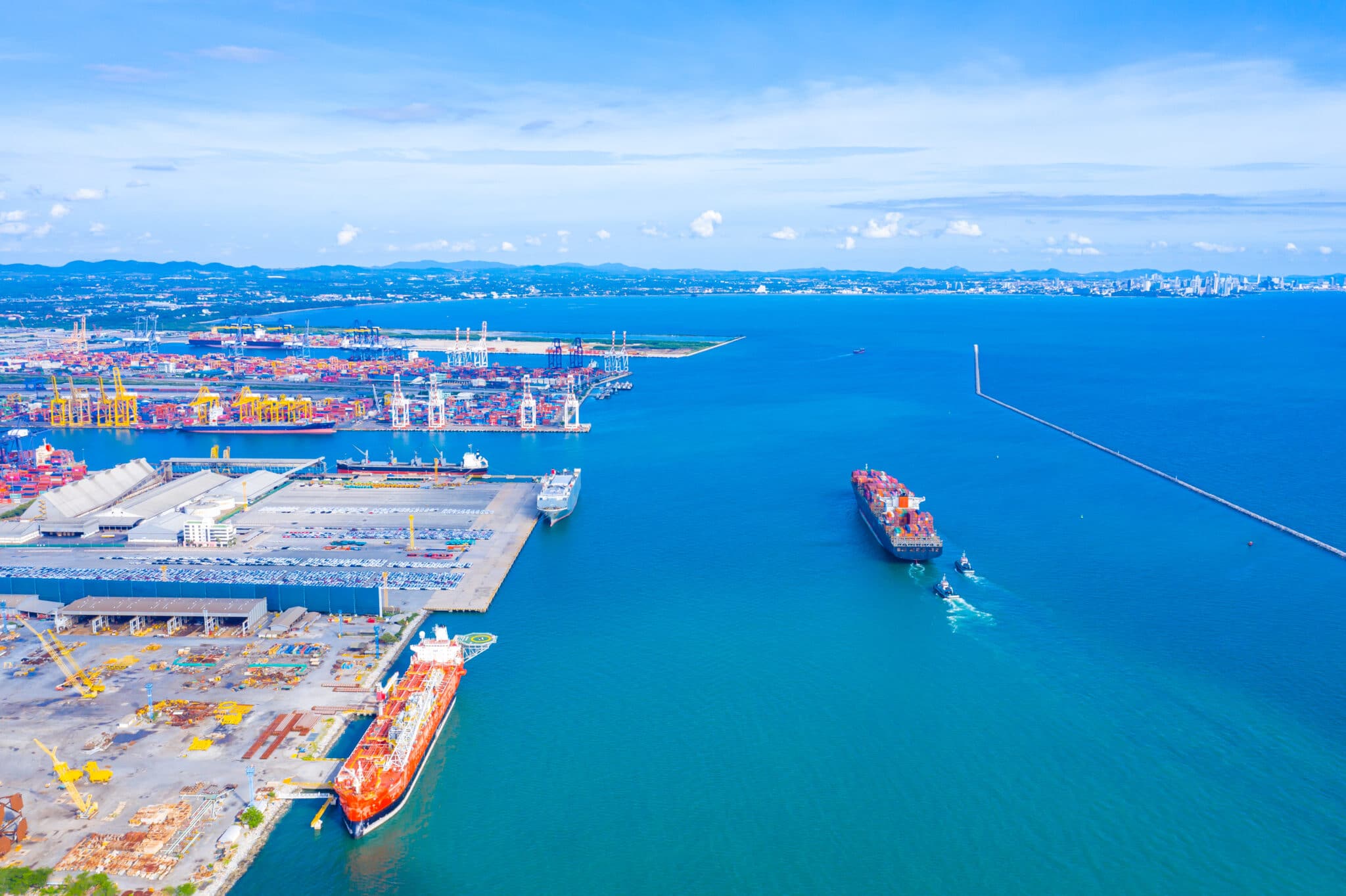 Despite commercial success, RoRo vessels are criticized, mainly on the safety point of view. In January 2017, the International Maritime Organization (IMO) released a circular saying that RoRo were responsible for almost two thirds of lives lost at sea whereas they represent a very small part of the merchant marine tonnage. 
This figure shows how dramatic the consequences of accidents involving RoRo are for the entire maritime industry. As a matter of fact, they don't only affect the cargo and the ships but also the crew and the passengers. 
These are the main causes of those accidents: 
human errors leading to operational faults;

 

improper cargo stowage and securing;

 

lack of stability;

 
insufficient internal bulkhead;

 

failed cargo access doors;

 

low freeboards;

 

weak or incorrect positioning of securing points combined with insufficient life-saving devices;

 

non-compliance with regulations.

 
Therefore, the IMO has taken measures to reduce these accidents. Safety on board improvement is one of the major concerns and here are the points to be checked: 
the maintaining systems of the ramps, lifts, and doors (bow and stern); 

 

the decks' lighting;

 

the vehicles' moves on ramps and decks;

 

the condition of the decks;

 
the use of lashing equipment

 

the suspension of vehicles.

 
On a wider scale, the IMO has set the following rules in order to increase RoRo vessels overall safety: 
The crew must complete securing operations before departure. 

 

The crew members appointed to the securing of the cargo should undergo extensive training on the most effective to lash different types of vehicles.

 
All the persons handling the vehicles lashing (both officers and supervisors) must have Cargo Securing manual content at their fingertips and have a high level of awareness about the risks.

 
Conclusion about RoRo shipping
In the upcoming years, the usage of RoRo vessels (and RoPax ships) both on domestic and international routes will significantly increase to the growth of global trade and to lower the traffic on roads, especially in Europe. This will lead to new challenges in terms of terminal designs, but also of safety, operational efficiency. The IMO and all players in the sea shipping industry will therefore have to work on the introduction of new laws and conventions and find innovative ways to ensure safe, well-organized and cost-effective operations. And there is little doubt that the internet and the new technologies will play a strategic role in developing relevant solutions. 
Frequently Asked Questions About Ro-Ro Ships
Ro-Ro = Roll-on/Roll-off
It's a type of vessel designed to transport wheeled cargo that can be driven on and off the ship using its own power. RoRo ships are often used to transport vehicles, containers, and other. 
Cargoes on RoRo ships are secured using a combination of physical restraints and locks. This includes using tie-down straps or chains to hold the cargo in place and locking mechanisms to prevent unauthorized access to the cargo. 
There may be certain limitations on where a RoRo ship can go, depending on the specific characteristics of the ship and the cargo it is carrying. For example, some RoRo ships are too large or too deep-draft to enter certain ports or navigate certain waterways, while others are restricted by environmental regulations.