In this article, we examine the concept of ESG, which stands for environmental, social, and governance, and its application to the shipping industry. ESG is a way of measuring how well a company is doing in terms of sustainability and making a net-positive contribution to society. The shipping industry, which is responsible for almost 3% of global greenhouse gas emissions annually, has been significantly affected by the introduction of ESG. The article provides an overview of the environmental, social, and governance aspects of ESG and how they are relevant to the shipping industry. It also explores the significance of regulations, technology, and customer demand on the industry's ESG performance.
Beyond Profit: The Importance of ESG in the 21st Century maritime Landscape
Environmental, social, and governance (ESG) is a framework for assessing a company's sustainability and social impact. ESG has gained traction in recent years as a result of its potential to aid companies in performing well while also having a net-positive contribution to society on society. In 2005, the United Nations Global Compact published a report advocating for ESG, stating that it can help companies succeed while also having a positive influence.
ESG has become a global standard, with many organizations pledging their support for ESG by signing the United Nations Principles of Responsible Investment (UNPRI). These organizations represent a whopping $100 trillion in assets, making ESG a significant factor in the financial industry.
ESG is a risk management tool for sustainability and societal impact. This implies that when companies make investments, they can use ESG to assess how sustainable and beneficial their investments are to society. ESG is a comprehensive concept that intersects with other terms such as corporate sustainability and corporate social responsibility (CSR). However, ESG stands out because it provides more specific and standardized metrics for tracking progress.
The spread of ESG in Maritime
It is only natural that ESG would come knocking on the door of the shipping industry, with its global companies and fleets accounting for almost 3% of global greenhouse gas (GHG) emissions annually, and with the International Maritime Organization (IMO) focusing more than ever on environmental topics. ESG, as a key factor in the Poseidon Principles and an evolving landscape in greener ship financing, will play a huge role in the day-to-day decision-making of ship owners and executives.
The "environmental" aspect of ESG refers to a company's effect on our planet, including its use of natural resources, its greenhouse gas emissions, and its overall environmental footprint. It also includes the company's policies and practices around environmental stewardship and sustainability. It's especially important for the shipping industry. 
Shipping is responsible for about 3% of global greenhouse gas (GHG) emissions, and that number is expected to grow. However, the environmental burden of shipping isn't just limited to air emissions; noise pollution, vessel discharges, and other factors can also harm our ecosystems. The International Maritime Organization (IMO) has set strategic goals to reduce the carbon intensity of international shipping by 40% by 2030 and 70% by 2050 compared to 2008 levels. They also want to decrease total annual greenhouse gas emissions by 50% by 2050 compared to 2008 levels.
To meet these targets, new regulations have been introduced that require all ships above 400 GT to measure their Energy Efficiency Existing Ship (EEXI). Ships above 5000 gross tonnages must also be ranked based on their carbon intensity (CII). In addition, the European Union has proposed that shipping be included in the Emissions Trading Scheme (ETS) by 2024, which means that shipping companies will have to purchase emission allowances, adding to their compliance costs.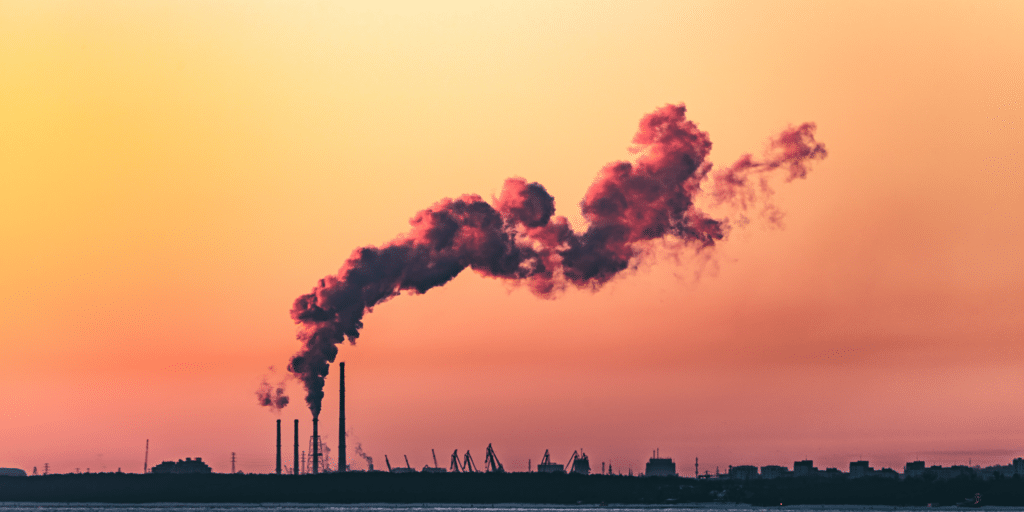 Using technology to outperform compliance
To keep up with the changing regulatory landscape, marine stakeholders must take environmental performance seriously. Customers are demanding a net-zero supply chain, and investors are evaluating shipping companies based on ESG criteria. The Poseidon Principles, an industry framework for assessing and disclosing the climate alignment of ship finance portfolios, is just the beginning of this new era. Recent advances in artificial intelligence, along with a thriving ecosystem of maritime-focused technology companies and substantial investments in alternative fuels and infrastructure, should provide the tools necessary to help the shipping industry move towards a more sustainable future.
The social pillar of ESG refers to a company's effect on society, including its employees, customers, suppliers, and the communities in which it operates. The qualitative nature of social impact makes it difficult to measure and analyze. Furthermore, social issues are estimated differently in different countries, which often leads to the social pillar being overshadowed by the pressing matter of climate change. However, a worldwide event like the pandemic changed that, highlighting the importance of this metric. Issues such as health and safety, human rights, labor standards, diversity, inclusion, and data privacy became more noticeable, pushing companies to examine how they treat their most important asset: their people.
In the shipping industry, social issues are prevalent, especially concerning the welfare of seafarers. Seafarers are often subjected to long working hours, poor living conditions, and inadequate wages. To address these issues, the International Labour Organization (ILO) has developed the Maritime Labour Convention, which sets out minimum standards for seafarers' working and living conditions. Additionally, IMO's International Safety Management (ISM) Code plays a pivotal role in providing an international standard for the safe management and operation of ships. Shipping companies are expected to comply with these standards to ensure the welfare of their employees.
Mental health and diversity at the forefront
There has been a particular focus on the mental health aspect of life onboard, with multiple studies in progress. Finally, efforts have been made to increase diversity in the maritime industry, especially with the attraction of more women in all job descriptions. Associations like the Women's International Shipping & Trading Association (WISTA) and Celebrity Cruises which have increased the number of women working across the fleet from 3% to 32% are leading the way.
The governance aspect of ESG refers to the systems and processes used by a company to manage and oversee its operations, as well as the relationships between a company's management, board of directors, shareholders, and other partners. Governance is an important aspect of ESG because it provides a framework for ensuring that a company operates transparently and responsibly. This includes establishing clear policies and procedures for decision-making, risk management, and financial reporting, as well as ensuring that the company's leadership is accountable to shareholders and partners. In recent years, there has been a growing focus on the governance aspect of ESG, with many investors and stakeholders seeking greater transparency and accountability from companies. This has led to the development of a range of standards and guidelines, such as the Global Reporting Initiative (GRI) and the Sustainability Accounting Standards Board (SASB), which provide a framework for measuring and reporting on a company's governance practices as part of its overall ESG performance.
Anti-Corruption and Sanctions as the center of proper governance
The shipping industry is heavily regulated as a result all parties involved do have to abide by very strict rules about governance. Due to the global nature of the industry and the changing geopolitical landscape important challenges are being imposed which maritime stakeholders should navigate with caution, the work of the Office of Foreign Assets Control (OFAC) imposing sanctions together with laws such as the UK Bribery Act and the Foreign Corrupt Practices Act (FCPA) and many other examples highlight the importance of proper due diligence. Finally, the work of the Maritime Anti-Corruption Network (MACN) is an important step to fight corruption in continents that are more prominent.
ESG will become a competitive advantage for true believers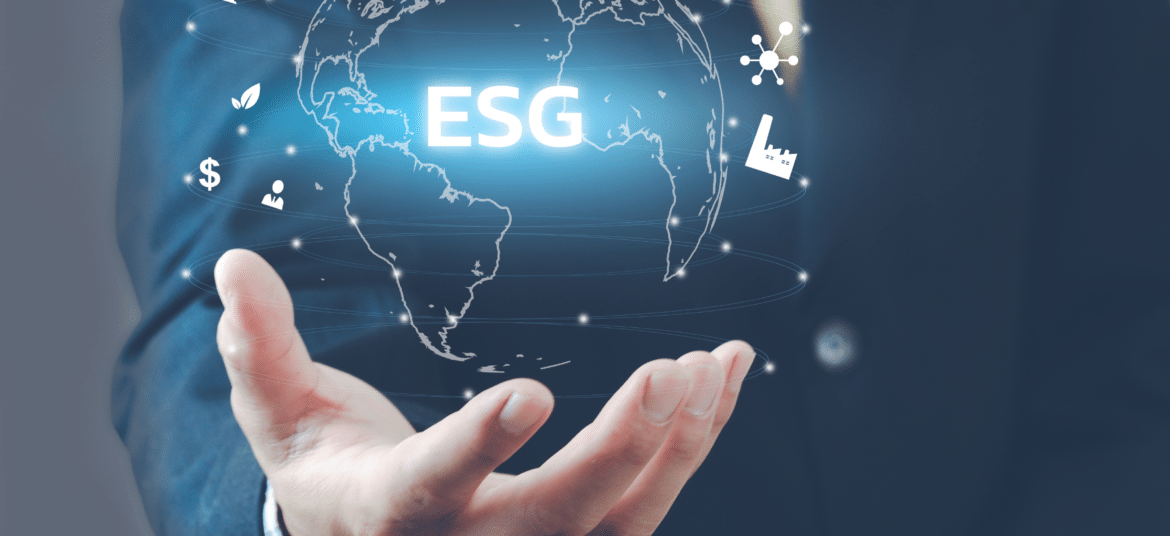 In conclusion, the ESG framework has become a significant factor in the shipping industry, with its focus on environmental sustainability, social responsibility, and good governance. To succeed in this changing landscape, all parties involved need to adopt ESG practices and technologies and prioritize sustainability in all aspects of their operations.
Frequently Asked Questions About ESG