Strategic International Partnership for Air Quality IoT Sensors
As the world continues to grow more global with greater care for environmental sustainability and support, so does Sinay.  
As a European company that offers a user-friendly solution that improves EU blue economy competitivity and sustainability, we are expanding our international presence and establishing our network through strategic partnerships involving our environmental monitoring solutions; specifically, air quality monitoring using sensors, data, and Artificial Intelligence for maritime actors.  
The goal of our partnership is to be able to reach more people in more countries for whom our environmental monitoring will benefit. Our global engagement is thus to help reduce environmental impacts on oceans and surrounding areas. 
International partnerships allow resources to be shared between countries, such as technology, learning, opportunities, and development goals.  
"In a world in which all problems are global, there is no way countries can handle issues by themselves; we need global responses." – António Guterres, United Nations Secretary-General 
Further, as implied above, environmental impacts from maritime activities have no borders; therefore, neither do our partnerships or solutions. 
Our ambition is to be a real game-changer of the maritime industry, acting as leverage for sea digitalization and maritime data ecosystem structuring. 
Our company strategy is fully aligned with Europe's vision for a more competitive and greener future, helping EU-based Businesses and tackling climate change, all while contributing to the United Nations 2030 Agenda for Sustainable Development. 
Your environmental monitoring at your fingertips!
Optimize your environmental monitoring, become smarter and more sustainable with a unified system that gathers all your environmental sensors & data in one place.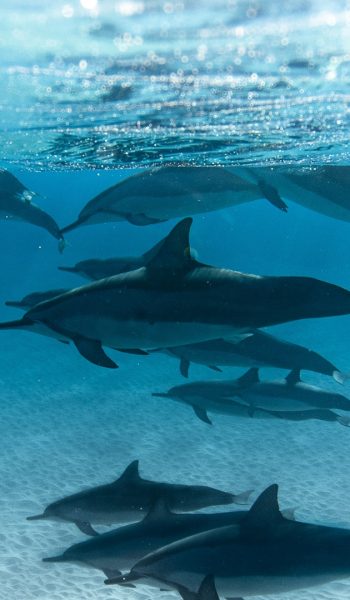 The world is growing more concerned with environmental monitoring – just recently an IPCC report was published stating ocean warming, a byproduct of global warming, accounts for 91% of the heating in the climate system and marine heatwaves have doubled in frequency. 
This shows us that as a community worldwide we must use our resources to partner together and fight climate change.  
Oceans take the brunt of greenhouse gas emissions, as they protect the planet the most from global warming. Oceans in fact have carbon sinks (natural reserves that store CO2) that are less effective at slowing CO2 accumulation the more global warming increases. At Sinay, we, therefore, decided the oceans and the environment must be equally protected. There are many other companies who feel the same way.  
Air quality and air pollution monitoring contribute help to track harmful emissions that cause global warming and thus ocean warming.  
The more partnerships we create, the more development we can make towards sustainable development.  
International partners also allow learning about science technology, activities, and new ways of thinking. Therefore, as we expand, we learn from others, and as partners, we have a bigger impact on environmental monitoring.  
At Sinay, we have collected large amounts of maritime data that is helping companies and organizations worldwide. Our data, also paired with other technologies, creates innovative maritime technology.  
Our partners are equally concerned with the environment as we are at Sinay, thus sharing the same values. 
Our most recent environmental partnership is with Spanish company ENVIRA IoT, an environmental engineering company that develops IoT devices and reliable gas and environmental real-time monitoring systems for industrial and urban air quality measuring. 
ENVIRA IoT is "tackling climate change through high tech innovation" with their automatic monitoring and control of environmental parameters. 
Sinay will use the ENVIRA IoT Nanoenvi EQ device for high precision air quality monitoring. The Nanoenvi IoT device uses sensors to monitor gas, pollutants, and particles such as hydrogen sulfide (H2S), carbon monoxide (CO), nitrogen dioxide (NO2), sulfur dioxide (SO2), particulate matter (PM2.5, PM10), temperature, and relative humidity in real-time. This real-time data collected by these IoT sensors is then processed and analyzed with the Sinay Air Module. 
Sinay created the air quality monitoring software the Sinay Air Module, a real-time air quality monitoring system, connected to an innovative dashboard where you can aggregate all air monitoring projects with complete autonomy. 
Our software can connect with any type of sensor, as we are sensor agnostic. Therefore, we can measure any type of air quality parameter according to what type of sensor monitors.  
How Will the Partnership Work?
The Nanoenvi EQ IoT device developed by ENVIRA IoT uses sensors to monitor gas and particles such as H2S, CO, NO2, SO2, PM2.5, PM10, temperature, and relative humidity. Sinay's software then transforms this data into key indicators using advanced Artificial Intelligence algorithms for the maritime industry to monitor air quality in real-time. 
These IoT air quality sensors are to be placed in ports so that Sinay and ENVIRA IoT can work together to measure air quality for ports in real-time.  
IoT sensors are pieces of hardware programmed to transmit data. It is this data that Sinay transforms into key information.  
Overall, international partnerships, like that of Sinay and ENVIRA IoT, are being formed to help improve the environment together. 
Frequently Asked Questions About: INTERNATIONAL PARTNERSHIPS AND AIR QUALITY SENSORS
More information about this Partnership?