How an accurate ETA can boost supply chain performance?
In ocean shipping, the Vessel Turnaround Time is the time frame between its arrival at port and its departure. Whereas many factors have been identified as to influence port operations efficiency, the turnaround time appears to be the key performance indicator. Having vessel's accurate estimated time of arrival (ETA) helps reduce the TAT. 
Having accurate ETA helps improve port operations efficiency
How can AI enhance Your ETA Predicions ?
Read more about how to reduce turnaround time and optimize port calls thanks to smart ETA predictions.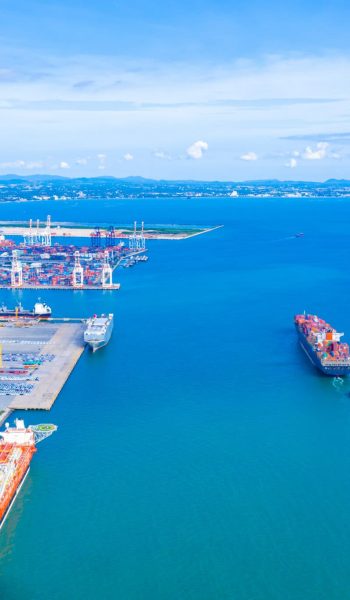 In major ports that deal with a huge volume of vessels, containers, and bulk cargo every day, operations' planning has to be very strict since it is an important and complex process. Knowing a precise ETA allows port management to get prepared for the concerned ship's arrival and avoid massive congestion like what's been seen in China or in some US ports since 2020. Preparation means: 
allocating berth;

 

having all the required resources ready, i.e. crew and equipment (lifting-cranes, handling systems);

 

checking availability of storage facilities;

 
scheduling connection with inland transportation mean (truck, trains).

 
Upon vessel arrival, all further processes run smoothly. No disruptions will take stakeholders by surprise, affecting the entire supply chain. If a delay is expected for a specific vessel, port authorities can anticipate and possibly redirect other ships so that they do not have to wait for days before berthing. Furthermore, such an optimized organization enhances the operations' reliability. It's easier to follow standard safety procedures, lowering the risk of hazards.  
In Abu Dhabi Port, an appointment application solution allows organizing the containers' pick-up and drop off ahead of time and reduce the trucks' turnaround time. Others use automated load pads for loading and unloading containers and therefore avoid the risk of bottleneck situations on the docks and truck traffic outside. Overall, such measures shorten containers dwell time in terminals so that storage facilities do not become overwhelmed in some place and empty boxes shortage in others.
Reliable ETA is crucial for various stakeholders in the logistics world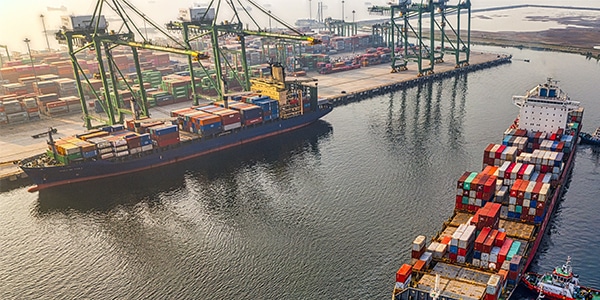 Accurate ETA is not only crucial for port terminal agents and managers to streamline vessel rotation time. Many other stakeholders in the world of logistics and SCM need reliable insights into vessel arrival times, especially the BCOs (beneficial cargo owners, which is the real owner of the shipment).  
They are able to schedule container pick-up with trucking companies in order to get their cargo as early as possible. Since the containers are not stuck at the port for longer than expected, they avoid costly surcharges such as demurrage and detention.  
Thanks to enhanced visibility on cargo movement and expected delivery date of the goods at their premises, they can take appropriate decisions for their own business: adjust trucking planning/warehouse receiving, manage stocks in stores to avoid shortage, avoid production line halts for manufacturers, proactively communicate to end-customers.  
Furthermore, when such tool is made accessible on an open interface, people no more must call shippers, carriers or freight forwarders every day to know their shipment status. They instantly get up-to-date information and act accordingly. This contributes to customers' satisfaction and helps the companies save money and resources. 
How can AI enhance Your ETA Predicions ?
Read more about how to reduce turnaround time and optimize port calls thanks to smart ETA predictions.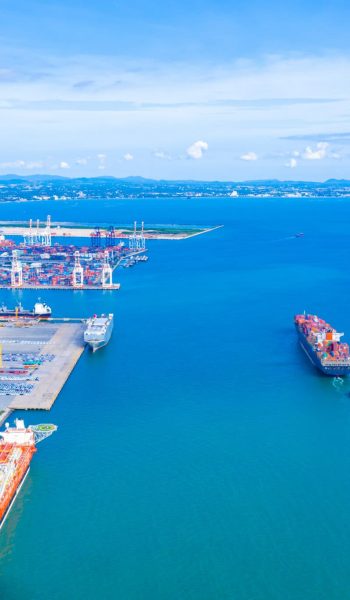 New technologies help improve ETA prediction accuracy
Traditional ETA prediction systems are based on average transit time and information reported by the vessel's crew. Yet numerous factors can make such predictions inaccurate: vessel type, weather conditions, historic voyage data, political concern in one of the transshipment countries, etc. 
New technologies like Artificial Intelligence (AI), Big data, and IoT have brought significant improvement in terms of ETA calculation. Real-time information obtained from terrestrial and satellite observations are combined with Machine Learning (ML). Advanced algorithms are trained to calculate the ETA from every vessel position communicated by the connected sensors installed on ships and to update it automatically in case of delays due to unforeseen circumstances, such as weather or other events. 
Sinay's team of AI experts has designed a unique software based on AI algorithms that is trained to calculate estimated time of arrival. This ETA module can make the difference on the users' competitiveness. 
Technologies influence accuracy of ETA calculations by improving vessel route. AI, ML, geolocation, and data analytics allow ship's captain, carriers' team and port authorities to define the most effective navigational route, taking account of speed, fuel consumption, weather forecast… 
Conclusion about estimated time of arrival and turnaround time
With increasing demand for international transportation in coming years as global trade rises, and because customers expect reliability and transparency from all suppliers, a reliable ETA has become a standard in the ocean freight industry. Its role will keep on growing to ensure continuously improving port operations and to build an efficient and resilient supply chain.
Frequently Asked Questions About: ETA & TAT
ETA means Estimated Time of Arrival, it's when a ship or vessel is expected to arrive at a specific destination. It allows to see the expected duration of a vessel's route. 
The main goal is the share of informations. 
TAT is the acronym for Turnaround time. Vessel turnaround time is the time frame between its arrival at port and its departure. 
TAT is one of the most important key performance indicator. 
The best thing for a customer is that the turnaround time was less than expected and the vessel arriving is also earlier than expected. 
ETA may be computed with a standard method (ETA = Distance/Speed) or an Artificial Intelligence (AI) method. 
The data used when calculating ETA with AI come from ship messages, satellites, and radio signals. This could help determine, for example, geographic positioning. This data allows AI algorithms to find the optimal route and expected time of arrival at a port.