ETA, short for Estimated Time of Arrival, is a term commonly used in shipping. It refers to the predicted date and time a shipment or a vessel is expected to reach its port of destination or a port of transshipment. It is a key concept for all businesses (and even individuals) dealing with shipments. Yet, ETA accuracy is a major issue, because of the discrepancy between the arrival times communicated by different parties.
How come a single vessel/shipment has a different ETA?
In their vessel schedule, shipping carriers communicate an estimated time of departure (ETD) and an estimated time of arrival (ETA) at each port of call for each specific vessel and voyage, from its port of origin until it reaches its final destination. These ETD and ETA are based on historical average travel times recorded over a long period and under normal sailing conditions.
How can AI enhance Your ETA Predicions ?
Read more about how to reduce turnaround time and optimize port calls thanks to smart ETA predictions.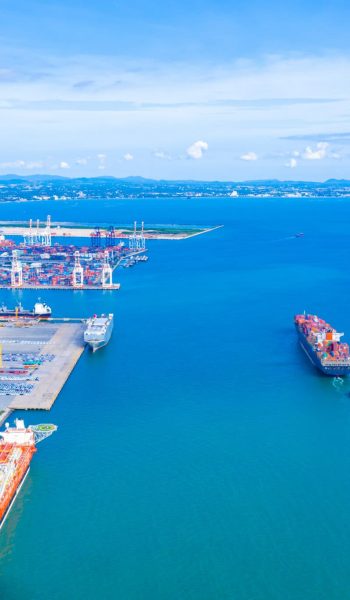 Multiple factors lead to changes of ETA along the ship travel
However, considering the distance, a ship's ETA may change along its travel, as a result of multiple factors that affect its speed and progress:
adverse weather conditions (rough seas, headwinds, storms…);
scheduling or route changes (addition of a stop, diversion to another port);
congestion at transshipment ports;
customs clearance delays, especially when additional inspections or documentation are required;
unforeseen circumstances (mechanical issues, problems related to the vessel crew, jam caused by an accident, a striking example being the Ever Given – one of the biggest existing container ships – that got grounded and blocked the Suez Canal for days in March 2021.
Furthermore, Estimated time of arrival (ETA), in most cases, refers to the estimated date and time the ship arrives at anchorage (waiting outside the port). This means that some additional delay may occur in the busiest ports until the vessel actually berths.
Different parties calculate ETA using different data sources and methods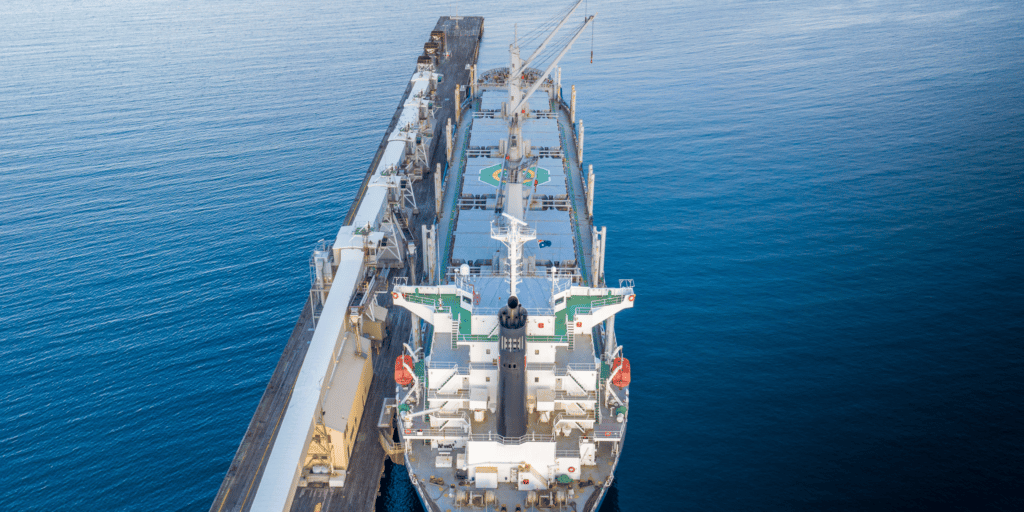 Different parties calculate ETA based on the information they have at a specific time and using their own time prediction methods. The vessel's captain transmits ETA to the shipping line, based on the real sailing conditions, especially weather conditions, traffic on the route, vessel speed, etc. The latter, in turn, makes this information available through its website to end customers, but also to its agents, freight forwarders, port authorities… This means that for one single vessel, there might be multiple ETAs that slightly or notably differ, and it is quite challenging to determine which one is the most accurate and reliable.
How do these multiple ETAs affect the customers' business?
Across the globe, millions of individuals and businesses (port operators, commercial and industrial companies, distributors and retailers, and governments…), rely on maritime stakeholders to carry the goods they need in a safe and timely manner. Knowing exactly when they can take delivery of their shipments is therefore key for those parties. ETA serves several purposes:    
Planning reception of goods: arrangements have to be made to receive the shipment (book a truck for inland transportation, allocate resources for container unstuffing, goods sorting and storage in the warehouse or in outlets…).
Effective supply chain management: timely delivery of products is crucial for optimum inventory management, so as to avoid stock-outs.
Business continuity: continuously tracking ETA enables early detection of possible disruptions or delays in the shipping process. Anticipation allows businesses to promptly address the challenges so as to maintain seamless operations (sales, production…) and ensure timely delivery to customers.
responsive customer service: logistics providers, and traders, among others, have to give visibility to their own customers about the location of their order and when they can expect to receive it, or the availability of a specific product in outlets, etc.
What are the different ways to know a ship's ETA?
A common way to obtain the last updated estimated arrival time for a shipment consists of reaching out to the carrier or the logistics provider. In the past, the latter used to monitor the voyage and in case of major changes to the vessel's progress and ETA, they directly communicated the new information directly to the customer (shipper or consignee). However, calling all Beneficial Cargo Owners (BCOs) and other stakeholders shall be binding on the BCOs.
These last years, thanks to tracking tools on the shipping lines' websites or mobile apps, anyone can track a shipment's current status and progress, using the reference number (container, bill of lading…). This is a very practical and easy way to get the delivery date of each shipment or container without having to spend countless hours on the phone, especially for large companies that have tens of shipments from various origins, being carried by different shipping lines and expected to arrive on different days and times.
​Additionally, some software suppliers provide dedicated tools for ETA calculation. As a shipping specialist, Sinay has developed an advanced calculator using artificial intelligence and machine learning. Powerful algorithms analyze data from various sources in order to provide the most accurate predictions and mitigate discrepancy issues: real-time data from vessels' AIS, historical statistics on travel time average, metocean data…
Yet, there is a common misconception that an ETA communicated through a vessel's Automatic Identification System (AIS) is always accurate, simply because it is calculated automatically. This is the reason why regular checking is mandatory.

How can technology improve ETA accuracy?
Apart from providing automated tracking tools, computer science, and new technology play a crucial and vital role for the maritime shipping industry, in providing a reliable estimated time of arrival (ETA). As a matter of fact, it improves the ETA calculation process in various ways:
Heightened accuracy: GPS, connected devices and vessel monitoring systems (VMS) provide up-to-date information about a ship's location and progress. This increases the reliability of the delivery windows communicated for all shipments on board.
Effective operations planning and management: data processing systems using artificial intelligence allow data aggregation from multiple sources, analytics, and modeling, for a better understanding of shipping patterns, potential blocking point identification, and route optimization.
More precise forecast: to allow business better plan their next orders/shipments/deliveries, the ETDs, and ETAs communicated in schedules have to be as accurate as possible. IA and machine learning-based technologies are of great help for predictive analytics, taking into account historical data for each vessel and voyage, expected traffic and weather conditions on each lane, demand for sea carriage, etc.
Not only for the shipping transportation business, but other sectors also show great interest in solutions to improve arrival time prediction. For instance, average travel time and estimated arrival time are very useful for air traffic control, and intelligent ground transportation systems (ITS) to better regulate traffic flow, speeds, and congestion, and enhance individual mobility.
The predictions' accuracy requires all stakeholders in the marine transportation industry to share data in real-time, in a constant and transparent manner. Yet, the synchronization of the data is based on human operations, leading to imperfections and discrepancies, particularly when the ship is still distant from its destination. The shipping line has to wait for the ship to approach closer to its next port of arrival, then monitors its progress and negotiate the estimated arrival time with port authorities.
Enhancing automated data synchronization is the best way to avoid multiple confusing ETAs for a single vessel/shipment. Technology plays a critical role in allowing the real-time sharing of verified information for improved accuracy and well-founded predictive insights.
Frequently Asked Questions About Sources of ETA: