Managing stormwater using digital data systems is enabling ports to step ahead – benefiting both the environment and helping them to grow their business capacity.
Ports are looking to the future to improve their management of stormwater.
Every year, ports across the US have to deal with billions of gallons of water that accumulate in maritime facilities and local communities thanks to storms. These extreme rainfall events, called stormwater runoffs, can cause flooding, stream bank erosion, and importantly pollution as water flows over surfaces that contain pollutants and scatters them everywhere.  This can affect not only the water quality, but also the surrounding maritime environment, and impact human economic activities, as well as city and port infrastructure. However, by looking at the newest available technologies, ports could now create better strategic plans when dealing with stormwater and water quality monitoring.
How can Smart Ports – ports which embrace digital technologies to increase productivity and sustainability – effectively help with port's stormwater management? Data monitoring in real-time is the solution. We look at how and why, including the benefits for port authorities.
Your environmental monitoring at your fingertips!
Optimize your environmental monitoring, become smarter and more sustainable with a unified system that gathers all your environmental sensors & data in one place.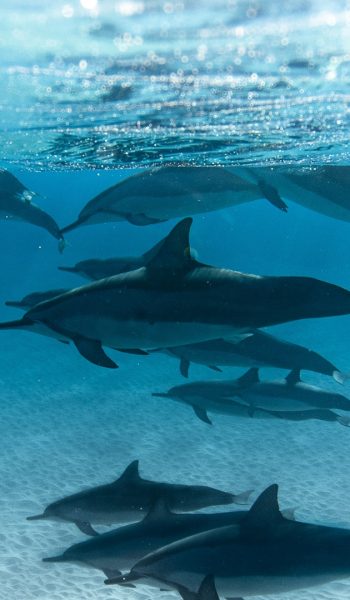 Smart Ports rely on technology to make their day-to-day operations more connected in terms of logistics, industries, and sustainable development resources while caring for the environment at the same time. Ports are starting to realize the benefits that developing Smart Port strategies can provide. By harnessing the power of innovative digital technology (e.g., Artificial Intelligence and Big Data), ports can increase productivity, and maintain high safety and security standards, while keeping environmentally friendly policies. Smart Ports understand the critical importance of the interconnection between the port authority, logistical authorities and facilities, shipping vessels, the green environment and the community it serves.   
Improved Stormwater Management: the Benefits for Smart Ports
Ports have a clear need to develop an effective stormwater management program, which can bring them numerous environmental benefits. Effective stormwater management by using digital technologies enables Smart Ports to increase their revenues by bringing in more container and passenger business and improve their logistical supply chains, benefiting their productivity to meet performance targets.
The U.S. Environmental Protection Agency (EPA), as well as other state regulators, requires operators to have a stormwater monitoring program. The U.S. Federal Clean Water Act law "establishes the basic structure for regulating discharges of pollutants into the waters of the United States and regulating quality standards for surface waters."[1] Under this law, EPA ensures that pollution control programs are applied, and they follow the national water quality standards and recommendations.
To comply with regulations, ports have to monitor water quality to minimize pollution leaks (such as oil, grease, metals, and bacteria) due to stormwater. They also require the development of best management practices to reduce the environmental impact on local aquatic habitats and also protect mainland infrastructure and local human communities. An important step in this direction is to turn into a Smart Port, to monitor water quality indicators easily thanks to the newly available technology.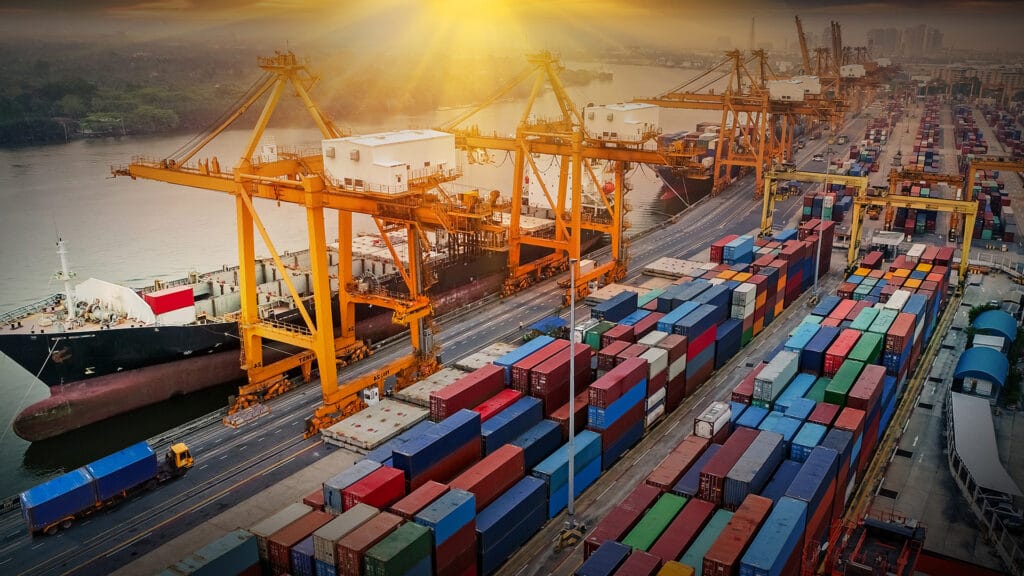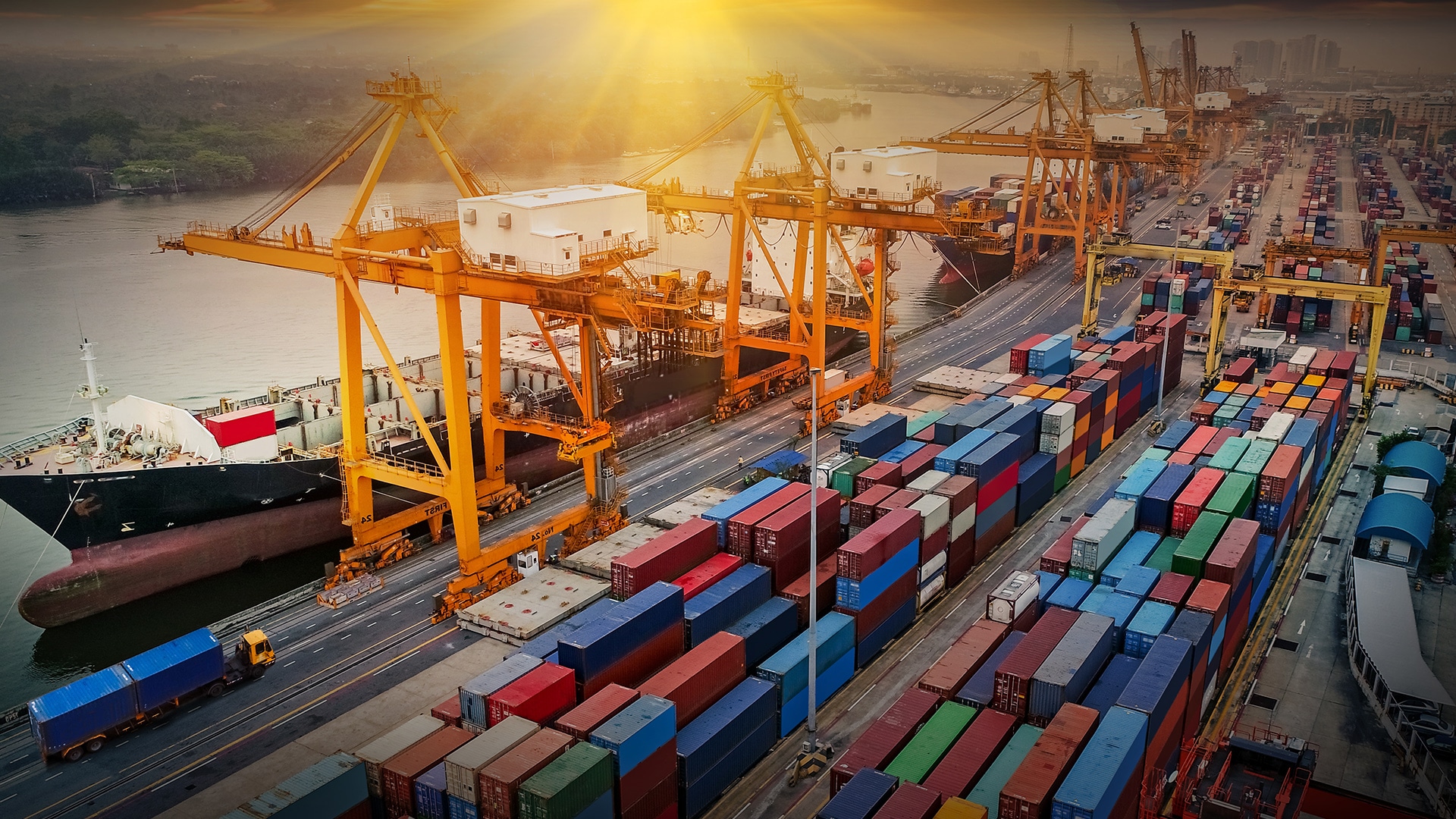 The Limitations of Using a Manual System for Stormwater Management Data Monitoring
Currently many ports continue to use a manual system for undertaking stormwater data monitoring. This monitoring focuses upon the pollutants caused by storm and rainfall, such as sediments, oxygen levels, turbidity, tide, pesticides, traces of metal and bacteria.
These manual methods are time consuming, expensive and more labor intensive.  Inspectors take samples and send these to a laboratory before a report is prepared to be sent on to the port authority. This process can take hours or even days.  The result of this timescale is potentially significant, as failure to act in a timely manner could lead to pollution and costly regulatory investigations. That is why stormwater data monitoring in real-time is so important – and this exciting innovation is a real game-changer for ports.
What Is Real-Time Stormwater Data Monitoring and How Does It Work?
Technology using Artificial Intelligence and Big Data is revolutionizing how ports manage their stormwater programs.  Sinay a French-based tech start-up composed of a young and dynamic international team is at the forefront of this environmental monitoring. The company has developed the Sinay Hub to bring together all the data indicators in one place, allowing ports and all maritime actors, to access real-time data to make informed decisions.
The software uses APIs to connect different sensors and transmits data at a chosen frequency, enabling the data to be easily accessible from the dashboard. Data is then collected from multiple sensors that are connected to the software platform. One of the many features this system has, for example, allows adapting smart alerts to the local context which takes account of natural tide movements and weather conditions.
The Advantages of Real-Time Stormwater Data Monitoring
There are many benefits of using real-time data for stormwater monitoring.
By Implementing a real-time data monitoring program, ports will be able to easilystudy water quality conditions and provide figure findings to stakeholders and customers in accurate and detailed management reports. Ports can similarly use the stormwater data from the Sinay Hub to review it for their own purposes. This could be following a facilities inspection or to monitoring the impact of a stormwater event and the effects on the water quality afterward. Thanks to these data monitoring programs, they'll not only be able to investigate an issue, – but also be proactive in developing a solution.
Having access to stormwater information in real-time has other advantages too.  Tracking data in a timely manner allows ports to anticipate and generate more services working with your client, a turn-key solution complete with bespoke branding for your port.
The Sinay Hub software offers many benefits for operational and environmental services, so you can optimize your daily activities and expedite your digital transformation journey.
We can organize a workshop to define and plan your monitoring strategy and provide a demonstration of our software solutions.
Please contact us to discover more.
Want to start your real-time monitoring project?
Frequently Asked Questions About: STORMWATER MONITORING