Route planning is key for companies in the shipping industry as it helps them tackle major challenges: cost reduction, operation efficiency, carbon impact minimization, and customer satisfaction improvement. In this digitalized world, the process can now be automatized in order to get fast and reliable results. A route planning software has many benefits that shipping lines can profit from.  
What are the main advantages of route planning?
The need to respond to customer requirements for high-quality service while dealing with tight deadlines at the lowest cost possible is more than ever. Late deliveries, losses, faulty items, and other bad delivery experiences often result in customers switching to competitors.  
Route planning is pivotal to better operational and financial performance, as well as optimal customer experience. On a wider scale, it helps to define and implement fine-tuned delivery strategies by changing processes, policies, and behaviors.  
How to Track a Ship In Real-Time ?
Let us look at how a ships' real-time tracker works, its details and features, its benefits for all players in the shipping sector but also its weaknesses…
Companies in the shipping industry have to ensure safe cargo delivery at the right place and in a timely manner while using the most efficient route in terms of sailing time and fuel consumption. Route planning is the process that determines the route to be taken and the ports of call along its path. It contributes to predicting a vessel's expected time of arrival (ETA) with the high level of accuracy required by cargo owners.  
Routes can be either dynamic or static. Dynamic routes are built ad hoc on the basis of a specific order mix and volume whereas static (or master) routes have fixed schedules with unchanged itineraries and sequence of stops. Companies that work with customers with variable orders rather use dynamic routes and the shipping line has to provide them with the appropriate service. 
In case of unforeseen circumstances, it's easier for the fleet managers to adjust the route, accordingly, avoiding further delays. By minimizing the sailing distance and time between port calls, dynamic route planning allows more stops on a given route or multiple rounds, which increases the revenues generated per voyage and the fleet productivity.  
What is the difference between route planning and route optimization?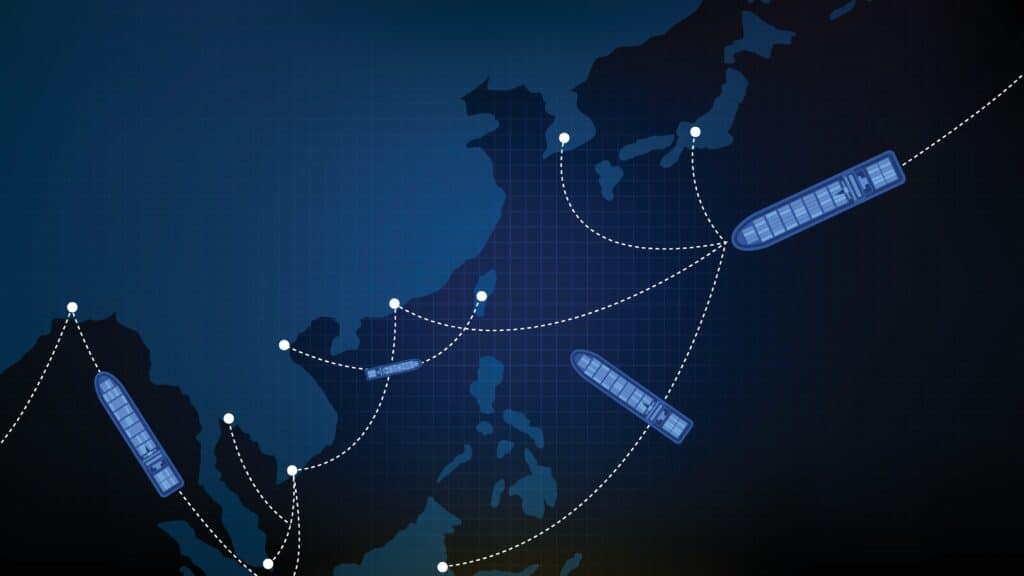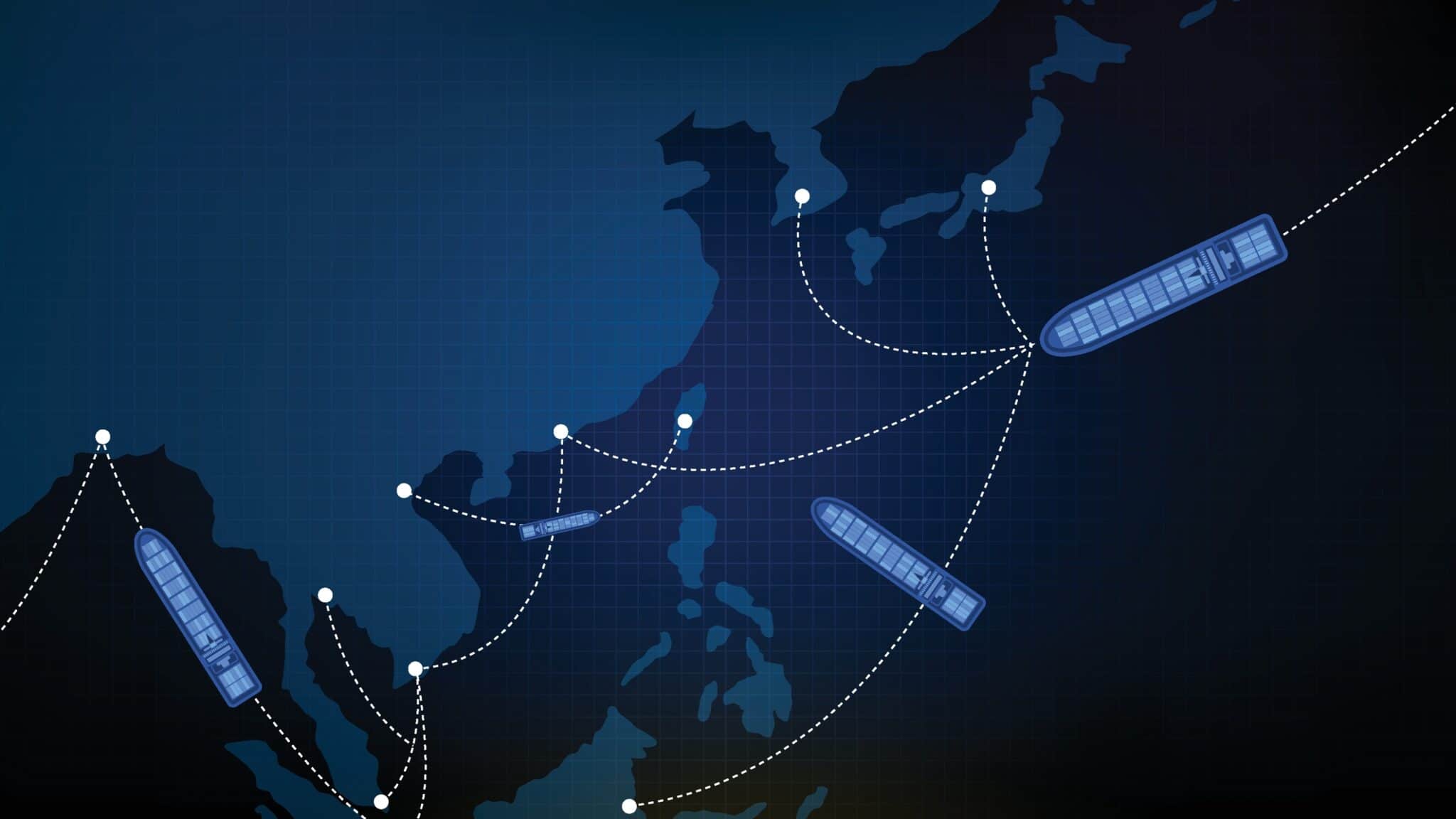 Route planning may come with route optimization. As there are always multiple routes available, all of the combinations of route path and stop sequence have to be evaluated, taking multiple options and constraints into consideration. The process ends with the production of the most cost-effective plan. 
One of the features to be taken into account is the weather, which impacts the vessel speed. Yet, it is a constantly changing parameter, depending on the maritime lanes selected by the captain. The distance between two ports, the cargo expected delivery date, vessel characteristics, traffic congestion, intersections, and regulations may also change according to the route chosen. All of those factors make route planning a complicated task. 
How can shipping companies benefit from route planning?
Sea carriage of goods is one of the most complex industries in the world. Shipping companies have to deal with very long distances, a considerable amount of goods, multiple constraints, and a number of stakeholders. Efficient route planning has several advantages: 
Effective use of resources: having an effective route plan allows optimized allocation of resources and eliminates inefficiencies. 

 
Reduced transportation costs: without a proper route plan, the costs are adding up very quickly. In the context of ever-increasing fuel costs, lower sailing time, and leads to lower fuel consumption. Also,

avoiding congested

routes prevents ships from wasting expensive fuel. At the same time, it minimizes maintenance expenses and overtime paid to the ship's crew. This ends in enhanced profitability.

 
Increased safety: as it comes to sea shipping, safety always comes first, considering the heavy human, material, and financial consequences of an accident at sea. Thanks to a clear route, the level of risk decreases since the safest path is taken. And when some risky areas cannot be avoided, the ship's captain and crew are prepared for any potential hazards.

 
Improved customer experience: receiving their shipments on time is crucial for importers and suppliers alike for their own business.

 
How to Track a Ship In Real-Time ?
Let us look at how a ships' real-time tracker works, its details and features, its benefits for all players in the shipping sector but also its weaknesses…
Why is route planning software key for shipping companies?
With the boom in technology, route planning software has become an essential work tool for shipping lines and other players in the sea transportation industry. For business needs, simple navigation apps like Google Maps are not enough. Admittedly, they provide several options on how to get from point A to point B. However, they do not allow advanced search that integrates all factors that impact the trip duration and cost. 
A route planning app uses algorithms, artificial intelligence, and machine learning to come up quickly and automatically with the most cost-effective route plan based upon multiple variables. As a result, route creation only takes minutes instead of hours if the process was done manually. This is much less time-consuming, which results in fewer resources required to perform it. With the hard work done by the software, the planners and fleet managers gain in productivity, thus can focus on analyzing the plan performance and finding solutions to continuously improve the process in order to increase overall productivity.  
A shorter planning time also allows extended order acceptance to be cut off. As a matter of fact, the ability to make changes on the fly enables smooth management of last-minute orders without affecting the overall delivery schedule. This is a major asset for customers, as well as the company in order to create additional delivery capacity and utilize its fleet more efficiently.   
Sinay has developed different logistics modules than can help you to find the best maritime routes. This AI-based tool displays all ships in operation on maps, along with planned routes. This gives complete and real-time visibility to shipping companies and greatly helps with route optimization.  
Route planning web or mobile app is particularly useful when it comes to managing dynamic routes. Indeed, reviewing all the possible combinations would be humanly impossible, especially within a short timeframe. Furthermore, with manual planning, it is not possible to address real-time events that may affect delivery schedules. 
A delivery route planner can be linked to a real-time tracking mobile app of cargo/vessel, that gives customers an updated status of its shipment at any time. Sinay's range of solutions includes an Estimated Time of Arrival Calculator, but also a route planning optimization tool. 
Conclusion about Why is Route Planning Important
Smart sea route planning boosts the entire supply chain efficiency while cutting costs and lowering environmental impact. Furthermore, it contributes to fulfilling the customers' demand for fast, reliable, and transparent deliveries of their goods. Cutting-edge software saves time and money by harnessing the valuable data collected by companies such as Sinay to accelerate the process and give the shipping business a competitive edge. 
Frequently Asked Questions About Route Planning
Route planning is the process before taking the route. It's the process where we determine which route should be taken and the ports of call along its path. 
Route planning is needed to ensure safe cargo delivery with maximum efficiency and minimum fuel consumption. 
Several benefits exist by planned the route: 
Reduce transportation costs
Increased safety
Improved customer experience
Effective use of resources