AI Algorithms Lead to a More Profitable and Sustainable Maritime Industry
Oceans are critical to life on earth, without them 75% of the oxygen we need to survive would not exist. Oceans are equally crucial to our economy. The maritime economy, worth 1.5$ trillion, is expected to double over the next decade. 
You may not realize just how many people depend on the ocean for business activities, as over 90% of the world's goods are transported by sea, and even all the world's communication networks rely on underwater cables in the ocean.  
Predict the ETA of any vessel for free!
Get an accurate prediction of the ETA of any vessel thanks to our ETA Calculator Module. It's easy, in real-time and free. You just have to sign-up to our HUB.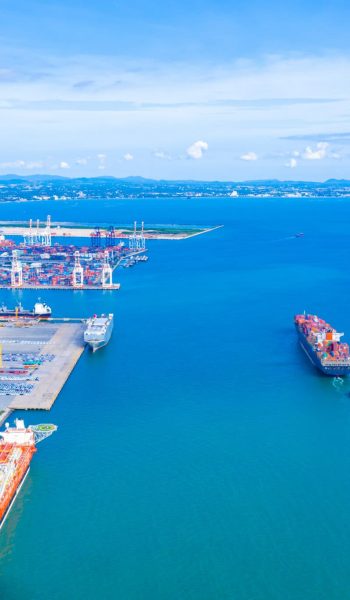 Artificial Intelligence can help save our oceans
Sea life and marine biodiversity, an intricate ecosystem yet crucial to life on earth, suffer every day from environmental pollution. We then must ask ourselves, how could we develop a sustainable ocean economy, while reducing our environmental footprint, without jeopardizing business activities? 
The answer is data. Thanks to Artificial Intelligence (AI), AI algorithms harness important data that is analyzed and interpreted to help us develop a blue economy. Algorithms, by interpreting historical data to determine patterns, instruct us what we need to do and how to do it. 
Sinay creates waves with AI technology
Maritime industry AI technology, a reality developing only in the last 5 years, is already helping our oceans.  
At Sinay, our international tech team develops cutting edge data-driven modules to help solve maritime sector problems.  
Our CEO Yanis Souami, with a goal of protecting our oceans and the planet all while helping business activities to become more sustainable, knows that using Big Data combined with Sinay's digital tools remains imperative for this maritime revolution. As Yanis stated,  
"Over the past 2-3 years Sinay has created the largest maritime database in the world using our expert knowledge of the sea and technology. We know the strength of the currents or the temperature of the water, the movement of ships and the crossing of other more confidential databases, all collected by a network of 35,000 buoys. 
"Utilizing AI algorithms based on advanced machine learning, we can supply real-time and other predictive data to ports and shipping companies. This means that they can make informed choices, improve their business efficiency (for example to define the right speed and find the best route for shipping vessels), as well as protect our marine life and oceans." 
Our maritime solution explained  
Our Sinay Hub provides one unique software, built by our highly qualified engineering team, which uses data collected over a period of roughly 10,000 days at sea. That means the data we use is pertinent, dependable, and high quality.  Within our Sinay Hub are multiple modules (marine applications) that use Big Data, AI algorithms, and a cloud-based infrastructure on one platform to deliver key information to our clients.  
The three different types of data Sinay uses on the Hub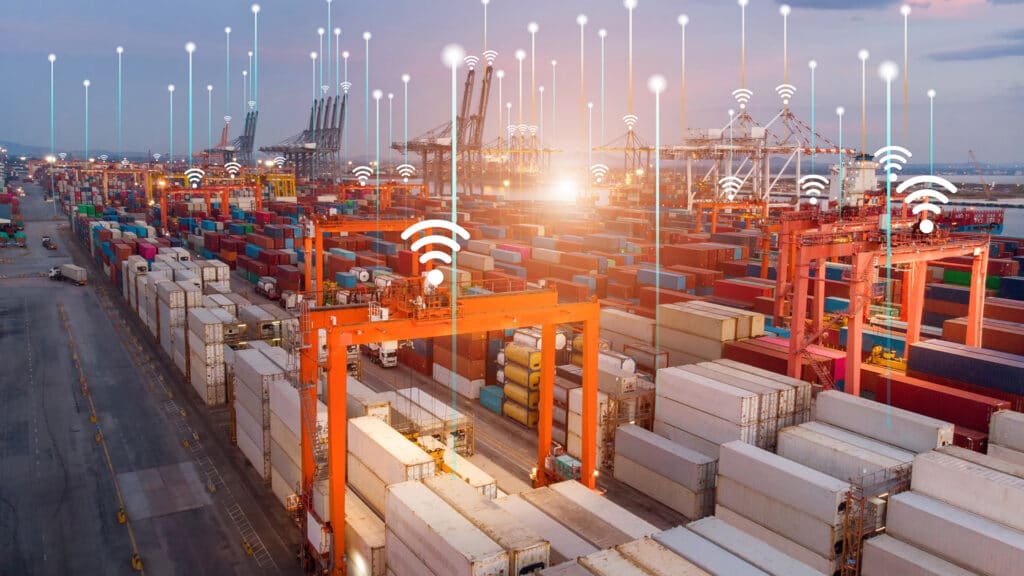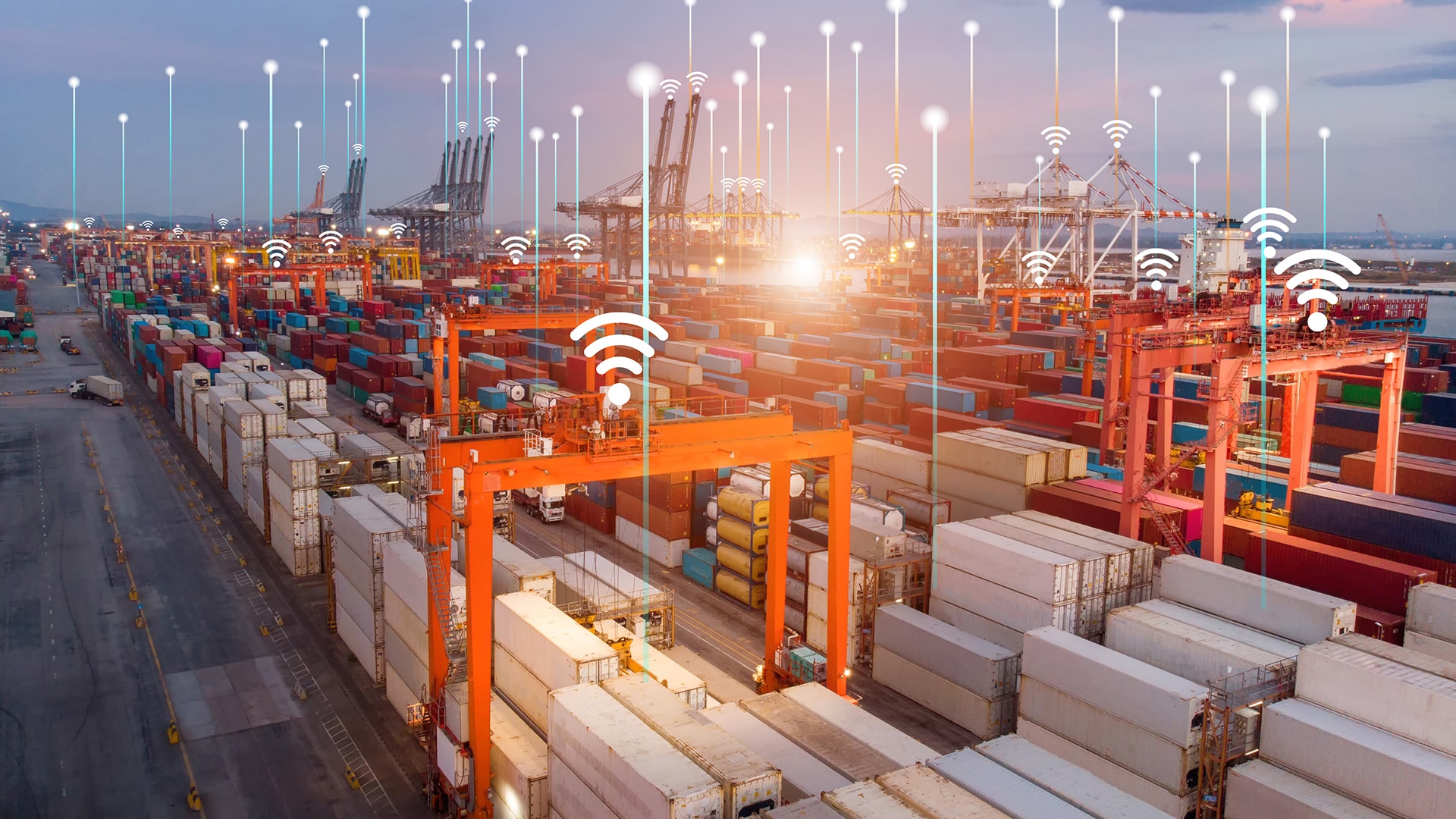 Sinay collects data from three different data formats (open data, commercial data, and customer data), aggregates them, then transforms them into AI algorithms to create value for multiple maritime industry players. Many players have access to all this data; however, our solution at Sinay specializes in automatically knowing how to extract the essential data for key indicators.   
The three types of data are:  
Open data

: 

At 

Sinay, with an expert knowledge of the maritime ecosystem, 

we 

can accurately 

gather

 

and aggregate 

dat

a

 

collected from open sources on 

the internet.

 

Commercial

 data

: 

Sinay 

purchases

 AIS data

, among others

,

 which provides

 real-time data that can 

help 

for instance

 to locate

 

the exact position of vessels on route in the 

ocean

.

 

Customer Dat

a: 

Sinay stores 

customer 

data in a private secure space dedicated 

solely 

to our client

s

. 

Data 

f

rom

 I

o

T, Sensors, and Buoys, can for example 

help 

track the swel

l, current, and exact ship speed

s

 

 
Sinay then uses this data to work with maritime industry actors via:   
 

S

calable se

rvice

: 

The 

Sinay

 hub can be accessed 

with one click 

via an 

interface 

browser

 on a PC 

or phone app. 

API Integration:

 C

o

mpanies can connect through API and 

integrate

 their own IT system. 

A unique and dedicated platform:

Clients can work with Sinay to build their own dedicated platform.

 
Smart Ports – Assessing environmental impact in real time
We are proud that Sinay is already impacting the French maritime industry by working with one of France's most popular commercial ports on the Mediterranean Sea, Port La Nouvelle.  
This port had to expand and construct new areas to accommodate large ocean vessels from essential markets such as Asia and South America. The Port Management needed real-time data and systems to monitor the environmental impact of the construction on air, water, and ambient noises.  
Sinay thus created one single platform, the Sinay Hub, where there are three modules (one for air, one for water, and one for ambient noises) all shown on one single dashboard. The port has access to a map showing key parameters of all modules and real-time information that the sensors show.   
Our modules allow the port to see immediately how their activity is affecting the environment. If the sensors monitoring thresholds are reached, the port automatically receives a notification. The port also has access to weekly reports and can create manual reports when needed thanks to our data.  
Estimated Time of Arrival (ETA) cutting costs for ports and shipping companies
Sinay's Estimated Time of Arrival (ETA) module, which employs historical data from AIS equipment, is used by ports and shipping managers to minimize port congestion, find optimum shipping routes, and reduce fuel consumption, thus reducing costs and helping the environment. 
Predict the ETA of any vessel for free!
Get an accurate prediction of the ETA of any vessel thanks to our ETA Calculator Module. It's easy, in real-time and free. You just have to sign-up to our HUB.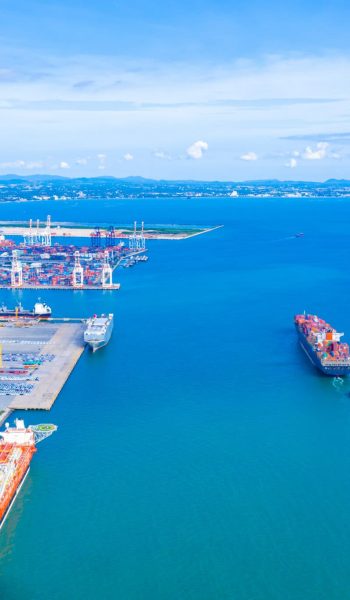 Why green ports are the future
From here on out, we will see AI Algorithms helping the maritime industry in many ways. Not only regarding water, air, acoustics, and ETA estimation, but also fisheries, marine protection areas, undersea cables, and renewable energy. Sinay is already mapping the entire Mediterranean Seabed with plans to map other bodies of water soon. 
With Sinay's expert knowledge of data interpretation, maritime businesses can manage and prevent risk using strategic choices. With the new age of digitalization, access to Big Data has never been easier or more impactful.  
One solution at a time, Sinay is helps the maritime industry all while respecting the environment. 
Frequently Asked Questions About: MARITIME ARTIFICIAL INTELLIGENCE