The transition towards decarbonization is underway within the logistics and transportation field. Stakeholders of various backgrounds are increasingly aware of the significance of monitoring and reducing their emissions. This challenge extends well beyond individual companies; it necessitates a collective endeavor to promote green practices within the industry and work to achieve climate change mitigation goals. The GLEC Framework has been established to offer standardized support for measuring and reporting environmental impacts.
Decarbonization challenges in the transportation industry
The transport and logistics (T&L) industry ranks as the second-largest global contributor to air pollution, responsible for a significant 20.2 percent of global greenhouse gas (GHG) emissions, which amounted to 7.64 billion GtCO₂ in 2021. In certain countries, this contribution is even more pronounced. For instance, in the United States, this activity accounted for 29 percent of the total human contribution to the greenhouse effect, making it the most environmentally impactful sector.
The market stakeholders are acutely aware of the urgent need for decarbonization to attain the "net zero" target by 2050 and align with the UN's objective of capping global warming at 1.5°C set in the Paris Climate Agreement. The challenge is all the more significant as the situation worsens.
Each branch has devised specific strategies to attain carbon neutrality. In the case of international sea shipping, for instance, the International Maritime Organization (IMO) has implemented a series of regulations with the aim of reducing its carbon intensity by 11% by 2026, 40% by 2030, and ultimately by as much as 70% by 2050. Additionally, IMO members have committed to halving their emissions by 2050.
For all organizations addressing these concerns, many service providers have emerged with dedicated measurement tools, because a precise understanding of the situation is a prerequisite for determining appropriate actions. These same solutions also enable the follow-up of outcomes resulting from the measures put in place.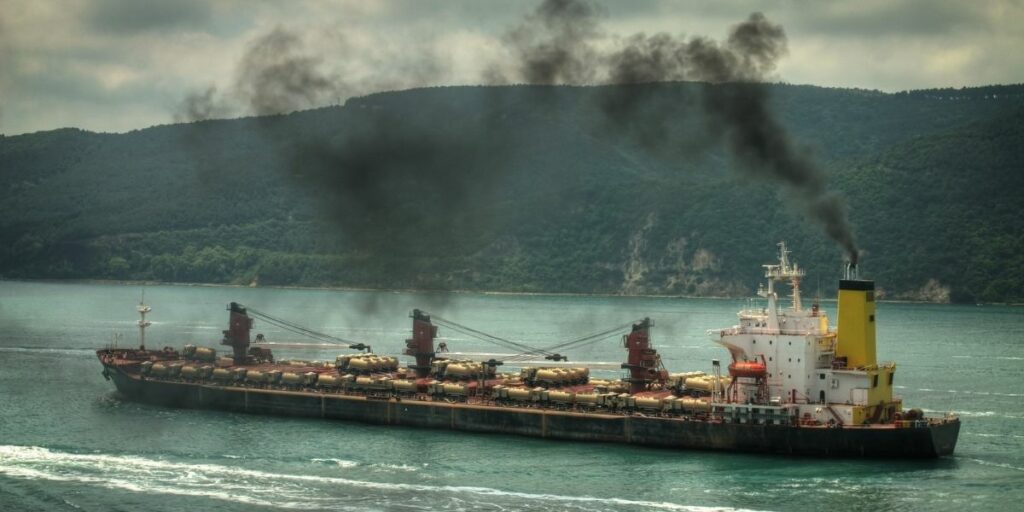 Tackling air pollution in logistics: the need for a unified approach
However, a major challenge arises: even if the GHG protocol and ISO standard 14064-1 exist, they were not designed specifically for logistics. Furthermore, the various initiatives that were launched used different calculation methods and data sources. Among them, some have received SFC accreditation in alignment with GLEC, while others adhere to established standard methodologies.
Therefore, there was a pressing necessity to find an international consensus regarding methodologies, required inputs, and frameworks. As a result, the Smart Freight Center (SFC) was created in 2013 with the objective of facilitating the shift towards cleaner freight carriage, while simultaneously improving the sector's efficiency and competitiveness.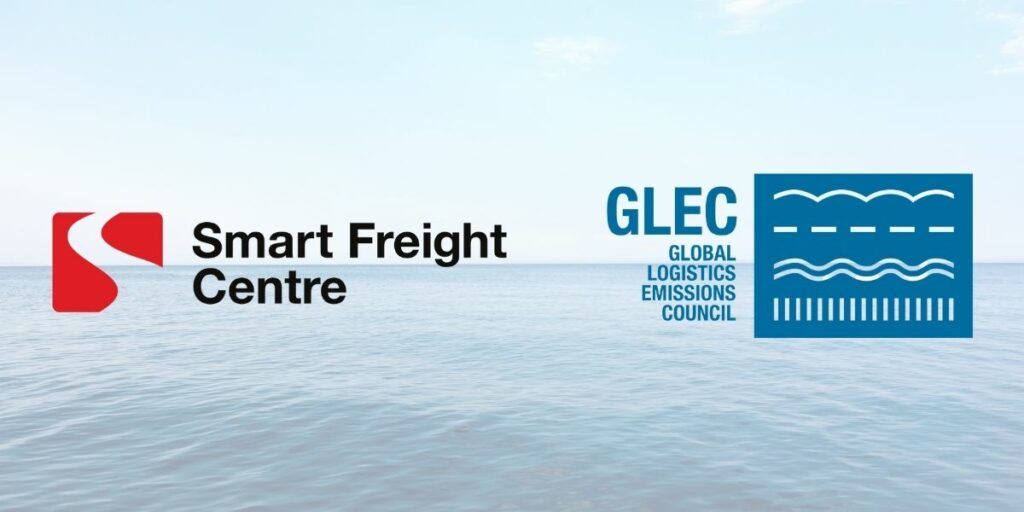 The GLEC Framework to unify practices
The SFC introduced the Global Logistics Emissions Council Framework in 2016. The GLEC Framework was developed to standardize the measurement, reporting, and management of climate-warming emissions associated with the movement of goods across the globe. Its main objective is to help companies and organizations assess the pollution generated from their T&L operations, including sea freight and airfreight, trucking, and rail carriage, and provide appropriate guidelines.
By utilizing the GLEC Framework, companies can gain a deeper understanding of their environmental impact, compare it to that of other companies, and work towards reducing it in their logistics operations. It also facilitates more precise reporting, which is crucial for monitoring progress towards eco-friendliness.
The GLEC Framework is aligned with:
The Greenhouse Gas Protocol (GHG Protocol), is a globally recognized set of standards and guidelines for measuring, disclosing, and managing emissions, providing a framework for organizations to assess their carbon footprint and develop strategies to reduce emissions. It includes standards for both direct and indirect corporate emissions (Scope 1 and Scope 2), as well as those caused by the supply chain (Scope 3).
The Carbon Disclosure Project (CDP) is a global nonprofit organization that encourages companies and governments to disclose their environmental impact, especially their carbon emissions, and to take action to decrease them. Every year, CDP assists thousands of businesses and collectives (cities, states, and regions) in assessing and addressing their climate change, water security, and deforestation-related risks and opportunities.
The United Nations-led Global Green Freight Action Plan aims to substantially lower the global environmental, health, energy, and financial consequences of cargo delivery worldwide.
Through the unification of the logistics community under the GLEC, SFC is committed to establishing a consistent approach for determining CO2e emissions throughout the multimodal global procurement and distribution channel.
To date, the GLEC Framework stands out as the first and unique globally acknowledged approach dedicated to the logistics field. It continues to be the primary industry guideline for all stakeholders (shippers, carriers, and logistics service providers) implementing it.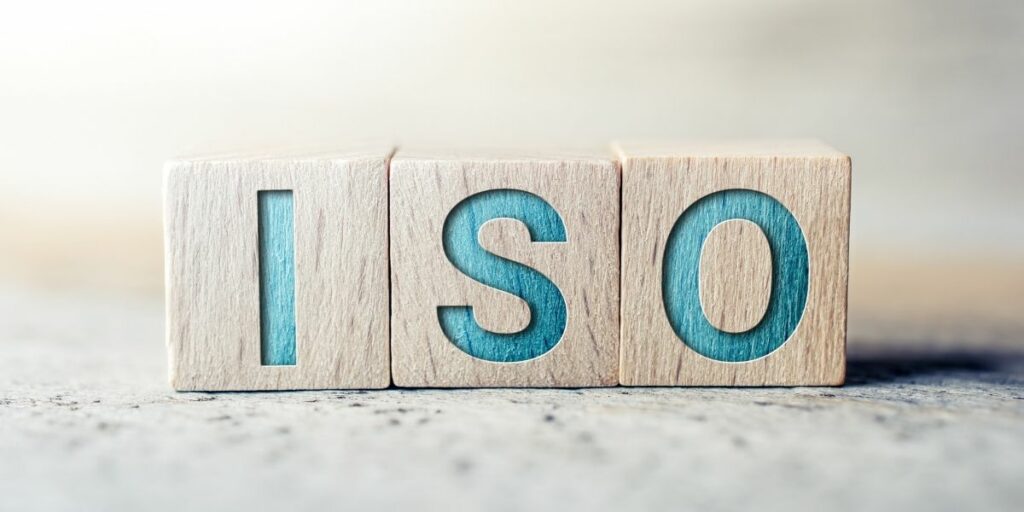 Leveraging ISO 14083:2023 for cleaner flow of goods
The ISO 14083 standard is largely based on the GLEC framework, with adjustments to align it with the specific structure of ISO. Its latest version (ISO 14083:2023) was released on March 20th. It aims to tackle a significant challenge in environmental, social, and governance (ESG) reporting – the exclusion of Scope 3 which, however, represents 70% of a company's environmental impact.
Companies that achieve ISO 14083 certification will gain a significant competitive edge. By showcasing their dedication to corporate sustainability, they will enhance their reputation and instill confidence and trust among customers, suppliers, and shareholders. Moreover, the process facilitates the detection of potential vulnerabilities within the logistics chain.
Businesses that have implemented an action plan to minimize carbon levels linked to their freight operations can join the Smart Freight Centre. A variety of initiatives and projects are available to the SFC community members, favoring close collaboration in order to cut down on the harmful gas they emit. Membership offers access to the SFC programs portfolio, which encompasses the GLEC, Clean Cargo, the Sustainable Freight Buyers Alliance (SFBA), and Clean Air Transport. All of these provide tailored solutions to support their efforts towards a greener world.
A dedicated digital solution is essential for achieving full visibility. It simplifies the information collection and sharing, enabling informed decision-making. Additionally, it assists in identifying potential risks within the logistics network, including delays and disruptions, which can lead to additional carbon releases.
To measure their carbon footprint, companies in the sea shipping industry can leverage specialized AI-based software, such as Sinay's CO2 Emissions Calculator API. This tool simplifies the estimation of the quantity of CO2 released into the atmosphere. It enables them to proactively lessen their environmental impact while also implementing appropriate measures to enhance fleet efficiency and cut costs.
Frequently Asked Questions about GLEC Framework
Focus on data to make effective decisions
Choose one module to solve one specific pain point or combine several modules to monitor efficiently your environmental footprint.
Save time and money thanks to the key indicators.
Monitor air quality in real-time, be alerted when a threshold is reached & easily comply with regulation thanks to the automated reports.
Monitor water quality in real-time, predict and avoid water pollution & comply with regulations thanks to the automated reports.
Deliver a preliminary metocean analysis and the associated report in jut a few minutes.
Predict the best maritime route to optimize fleet rounds & fuel consumption.
You may also be interested by those others environment application :