Potential lost time due to weather which can be estimated, reducing risk and increasing the efficiency of operations
Adverse and changeable weather is a major challenge for those working in the offshore sectors, presenting logistical and commercial risks. Understanding and estimating the potential time and work lost due to metocean conditions such as wind, wave and currents is therefore crucial. This article explains what weather downtime is and how it can be estimated.
Weather Downtime: The Definition
When planning a project, marine contractors must consider a variety of factors that can impact its delivery, namely temperature, extreme blustery weather, wave, currents as well as daylight hours, water levels, and visibility. These considerations combined have the potential to reduce or limit the period available to conduct it from start to finish safely, as well as cost effective. This analysis and estimation of these risks is known as the weather downtime.
This issue arises when the time needed to complete one or more tasks exceeds what period is available based on forecast conditions. Contractors working in maritime industries will require access to accurate data at all stages, from the initial design and tendering phase right through to construction, operations, and service delivery. In addition, it enables the industry to focus on cost reduction and risk mitigation, maximizing business efficiencies, providing a better service, and also contributing to safer working practices.
Assessing the time lost due to meteorological conditions by using a software tool informed by historical records, reports and analysis allows contractors to accurately forecast and estimate the weather. Moreover, this process enables contractors to correctly calculate the weather window – that is, the period or interval when various construction tasks can be conducted within the maximum limits for the wave height, gusts, and sea currents.
Eliminating all risks due to the weather is extremely unlikely. However, by understanding its impact through sourcing high-quality information and having access to a reliable report and detailed analysis, offshore companies will be able to:
Prepare accurate cost estimates during the design and tendering process
Program and allocate work and resources efficiently throughout the lifetime of a project
Plan and effectively implement safety and security procedures for operations
Improve sustainability by promoting good environmental practices
Additionally, by using an advanced software tool informed by comprehensive and reliable information sources and analysis, the maritime sector can eliminate any bottlenecks in their preparation for complex and work-dependent tasks.
Growth in renewable energy and shipping increases demand for accurate forecasting measures
Renewable energy including offshore wind, wave energy and tidal stream energy is increasingly a large contributor in helping global economies produce cleaner energy and reach 'Net Zero' emissions.
This concerted effort to expand the supply and use of renewable energy sources is a major factor behind the growth of demand in the sector, combined with rising levels of shipping traffic driven by healthy growth in the number of port extensions and infrastructure projects. 
Over the past two years statistics from this sector illustrate impressive progress in this regard.
In 2021, the global offshore industry enjoyed its best-ever year with 21.1 GW of installations, with estimates that 260 GW of new capacity could be added in 2022-2030. In addition, the drilling market worldwide is expected to grow to reach USD 57 billion by 2026. The port infrastructure market is also increasing in size with a projected value of USD 248.7 billion by 2030.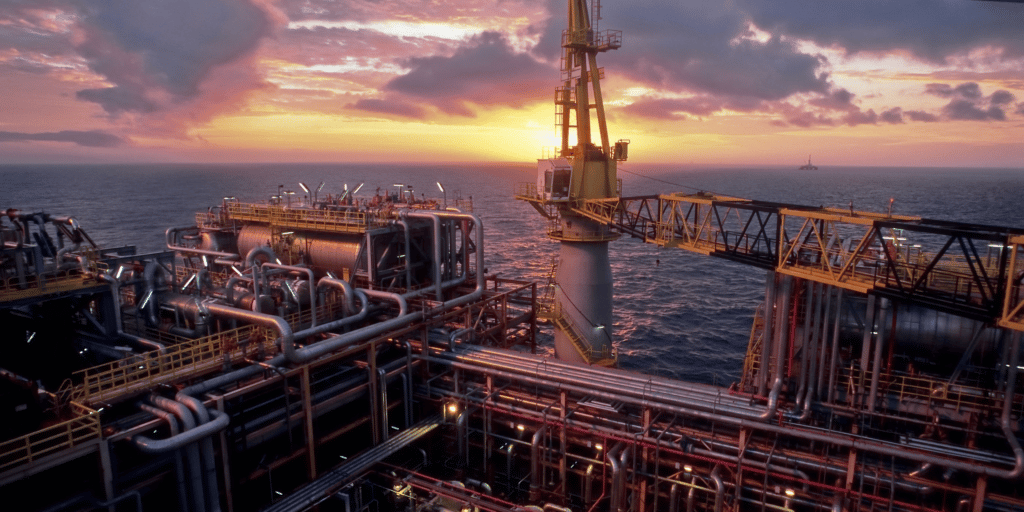 Which types of projects can benefit from estimating Weather Downtime?
Planning for weather downtime can benefit a wide range of contractors working in the maritime and renewable energy sectors, enabling accurate cost estimates and program schedules.
Reducing and managing risk is beneficial to many types of tasks and developments:
Drilling and extraction, together with related repairs
Offshore renewable energy structures – transport, installation, and removal
Port and infrastructure projects

Designing and building piers
Pier docks & wharves
Harbor and marinas including rip raps, bulkheads, boat ramps, boathouses or breakwaters/wave attenuators/seawalls

Underwater construction
Pipe and cable installation
Loading for barges and heavy equipment transportation
Vessels: ship maneuvers and boat lifting
Rig moving
Pile driving and framing
Mooring devices and mooring fields
Wood shingles, wood shakes, or asphalt
Commercial diving
Complex projects of long duration will often comprise a multitude of closely linked, dependent operations. Estimating the amount of potential time lost and forecasting the weather window offers significant advantages, whether this information and analysis is used in the early bidding stage, pre-feasibility and feasibility, or during operational phases.
What data sources are used to calculate Weather Downtime?
Estimation of weather downtime requires three principal types of information:
Specific sequence and duration of operations
Operational limits for relevant functions and/or sequence of processes
Metocean data, such as wind, currents, and swell/waves
Meteorological and oceanographic information is sourced from open sources, research studies, and international institutions such as Copernicus, AtmosMarine, and Ifremer.
These monitoring systems collect information using two principal methods:
Measuring instruments (e.g., buoys and satellite imagery)
Numerical simulations or modeling
Numerical simulations generated by marine and oceanographic institutes are key tools in accurately estimating the conditions at sea. The modeling can estimate and report the limits and variations of ocean movements and other indicators, i.e., wave and water heights, the strength of currents and wind velocity, temperature, and salinity.
Information from the measuring instruments and numerical simulations do not work in isolation, though. These tools use high-quality information from measuring instruments as part of the detailed analysis and validation process, enabling the user to correct and refine the simulations for a specific area.
Furthermore, modeling and simulations are based on historical records taken from the previous twenty to forty years, meaning that the level of accuracy has been built over an extended period – enabling maritime contractors to plan with confidence at each development phase of a program.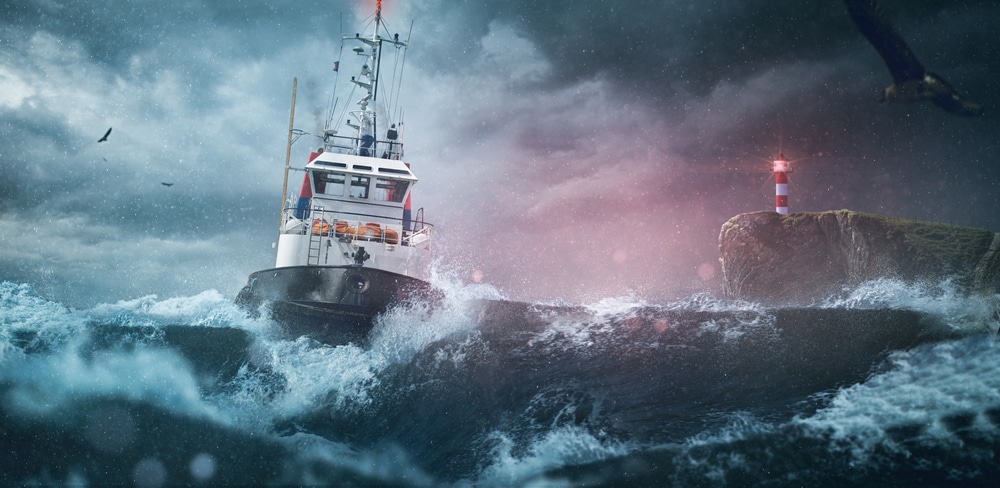 How Sinay can help avoid Weather Downtime
Specialized in maritime data-driven modules which provide solutions to offshore contractors and the shipping industry, Sinay has access to a vast wealth of meteorological and ocean data sources via an API.
The systems used by Sinay for its international maritime clients is effectively an online collaborative platform, allowing its users to access it, analyze and generate reports. Multiple users may also use this platform and share information, each benefiting from its advanced, value-added tools.
The Metocean API is intuitive and easy to use, with clients provided with their own API key:
Define an area: users can specify a position, from a center (longitude, latitude) and a radius which finds and returns information for stations that are in a circle around the coordinates (radius in km)
Set the time and the model: users can define the period and the model type
Response: users are provided with information containing a list of stations the system finds for each request. For each station, you will find the list of retrieved data with its associated metadata. The API enables you to calculate how many units have been used and the cost
The operational and logistical risks associated with weather downtime such as costs and time can be estimated and managed at all phases of a project using high-quality and accurate data. This process allows maritime contractors and those working in offshore industries to forecast the weather window for different tasks and for each stage of a project, undertaking measurements and numerical simulations for analysis and reporting.
Frequently Asked Questions About Weather Downtime
Focus on data to make effective decisions
Choose one module to solve one specific pain point or combine several modules to monitor efficiently your environmental footprint.
Save time and money thanks to the key indicators.
Monitor air quality in real-time, be alerted when a threshold is reached & easily comply with regulation thanks to the automated reports.
Monitor water quality in real-time, predict and avoid water pollution & comply with regulations thanks to the automated reports.
Deliver a preliminary metocean analysis and the associated report in jut a few minutes.
Predict the best maritime route to optimize fleet rounds & fuel consumption.
You may also be interested by those others environment application :