The maritime industry plays a leading role in the development of a globalized economy but it is still one of the most polluting sectors and must transform itself to achieve sustainability.
The United Nations has provided guidance to companies in the maritime sector that wish to be part of this transformation, through its 2030 Agenda for Sustainable Development consisting of 17 Sustainable Development Goals (SDGs). Find out what the SDGs are and which maritime companies are aligned with the goals.
What are SDGs and which one is linked to the maritime industry?
Also known as the Global Goals, the SDGs are the United Nations' 17 Sustainable Development Goals. They were adopted in 2015 as a call for universal mobilization to end poverty, preserve the planet, and ensure peace and prosperity for all people by 2030.
They aim to create a better world in environmental, economic, and social terms, in which all nations can work together to build peace and prosperity.
There are 17 SDGs: no poverty, zero hunger, good health and well-being, quality education, gender equality, clean water, affordable and clean energy, decent work and economic growth, industry, innovation and infrastructure, reduced inequality, sustainable cities, and communities, responsible consumption and production, climate action, life below water, life on land, peace, and justice strong institutions, partnerships to achieve the goal. 
Some of these SDGs are linked to the maritime industry!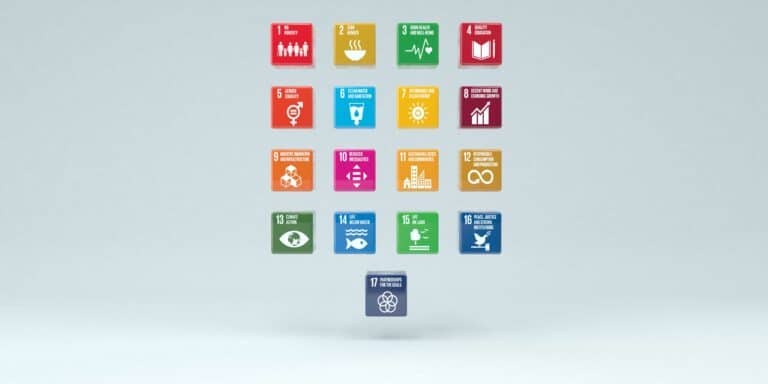 Clean water and sanitation (SDG 6)
This goal aims to ensure sustainable management of water and sanitation for the safety of drinking water, but also the availability of water and sanitation (2,3 billion people still live in water-stressed countries). To achieve this goal, the United Nations calls for the reduction of water pollution and the protection of ecosystems dependent on water – among others.
Industry, innovation and infrastructure (SDG 9)
This goal aims to build resilient infrastructure and achieve sustainable industrialization, notably by manufacturing high-tech products. Technological improvement in this industry, allowing more efficient navigation, is directly linked to SDG 9.
Sustainable cities and communities (SDG 11)
The United Nations calls for safer cities and human settlements, notably by reducing slums, enhancing air quality, and monitoring waste management. This goal also implies the reduction of water pollution and ocean pollution.
This goal aims to tackle climate change and its impacts, which means wider climate awareness but also being prepared for climate-related disasters. By measuring air quality (in order to reduce air pollution), maritime companies contribute to this goal.
Life below water (SDG 14)
3 billion people depend on the ocean for their livelihoods, but the ocean is now under severe threat. This goal aims to better protect our oceans, including preventing marine pollution, reducing ocean acidification by lowering impacts and preserving oceanic and coastal areas and ecosystems.
Importance of sustainable practices
Sustainable practices in the maritime sector are essential because they have significant impacts on the environment, economy, and society. By adopting sustainable practices, this sector can address various challenges and promote a more sustainable future.
Sustainable practices in the maritime sector aim to mitigate climate change and reduce greenhouse gas emissions. The sector is a major contributor to emissions through the burning of fossil fuels. By promoting cleaner fuels, energy efficiency measures, and the use of renewable sources, sustainable practices help reduce the sector's carbon footprint.
Marine pollution is another pressing issue. Activities in the maritime sector can lead to oil spills, sewage discharge, and the release of harmful chemicals. Sustainable practices focus on preventing and minimizing pollution through improved waste management, stricter regulations, and the adoption of environmentally friendly technologies.
It contributes to biodiversity conservation. Overfishing, destructive fishing practices, and habitat destruction can harm marine ecosystems and biodiversity. Sustainable practices promote sustainable fishing methods, marine protected areas, and ecosystem-based management approaches to protect and conserve all biodiversity.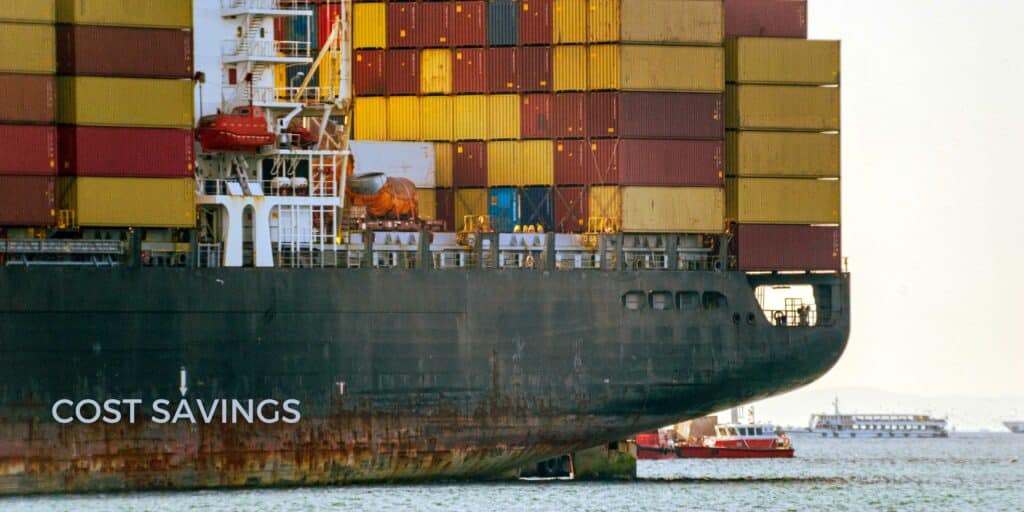 For the economy, these practices can lead to cost savings for the maritime sector. For example, energy-efficient vessels consume less fuel, reducing operational expenses.
Additionally, adopting sustainable practices often attracts investment and funding opportunities from governments, organizations, and consumers who prioritize environmentally friendly initiatives.
Moreover, compliance with international regulations and environmental standards allows businesses to access markets with stringent requirements. This provides a competitive advantage and enhances market access for companies.
From a societal perspective, sustainable practices contribute to improved health and safety conditions. By reducing air pollutants and hazardous substances, these practices help protect the well-being of workers and nearby communities, particularly in port areas.
Embracing sustainability demonstrates social responsibility. Companies that adopt sustainable practices enhance their reputation, build trust among stakeholders, and attract environmentally conscious customers.
It also supports sustainable livelihoods. By adopting sustainable fishing practices and responsible coastal development, the sector can help maintain healthy marine ecosystems. This, in turn, ensures the availability of fish stocks, promotes tourism, and preserves the cultural heritage associated with the sea, benefiting coastal communities.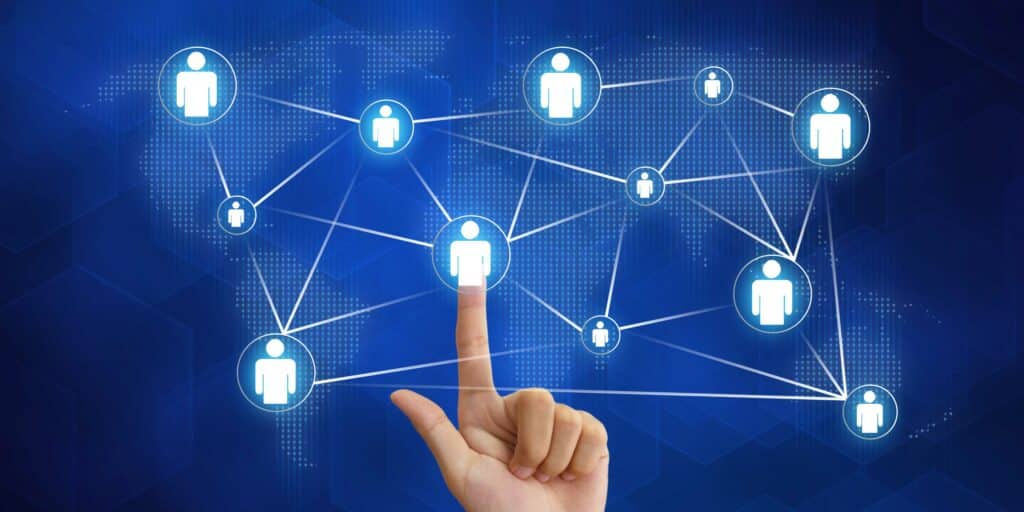 Maritime companies and organizations in line with the SDGs
Intergovernmental Organization
The International Maritime Organization
The IMO is a UN agency with 173 Member States. Its role is to develop international standards for global shipping in order to facilitate the transportation of goods around the world and to contribute to the prosperity of nations. These global standards include standards for maritime safety and security and the prevention of pollution from ships.
In particular, the IMO contributes to achieving Goal 7 which implies access to affordable and clean energy for all, with services based on solar, tidal, wind, wave, and biomass energy. For example, IMO is behind the launch of the first 100% electric and autonomous cargo ship Yara Birkeland, presented a year ago in Norway.
The IMO also contributes to SDG 9 by providing a legal and regulatory framework to help shipping companies build resilient infrastructure. Finally, the IMO regularly contributes to SDG 14 through various measures, for example: reducing underwater noise from ships, avoiding collisions between ships and marine mammals, or prohibiting the discharge of hazardous waste from ships.
Non-Governmental Organizations
Members of the Sustainable Shipping Initiative
The Sustainable Shipping Initiative is a coalition of global shipping leaders aiming to develop a sustainable and efficient shipping sector by 2040, thus contributing to several SDGs. The coalition includes NGOs such as Forum for the Future, Institute for Human Rights and Business, and WWF, but also companies from the maritime sector such as Priya Blue, a pioneer in sustainable ship recycling in India, Maersk, an integrated container logistics company, Oldendorff Carriers, a shipowner and private dry bulk operator, or Wilhelmsen Ship Management, one of the world's largest ship managers.
The Sustainable Shipping Initiative has also developed an online tool to help cargo owners and charterers select the most appropriate non-financial risk management rating system for their needs.
Members of the World Ocean Council
The World Ocean Council is an international cross-sectoral alliance of maritime companies, operating in various sectors: shipping, fisheries, aquaculture, seabed mining, renewable sources, ocean technologies, tourism, maritime law… For example, this alliance includes CleanSubSea, which develops underwater hull cleaning technology and solutions, Concordia Maritime, an international tanker shipping company that focuses on safe, sustainable, and reliable transportation of refined oil products and chemicals, or CSA Ocean Sciences Inc., a marine environmental consulting firm.
Its aim is to work on "Corporate Ocean Responsibility" on various levels: ocean governance and policy, marine planning, marine pollution and biodiversity (SDG 14), ports, and coastal infrastructure (SDG 9 & 11).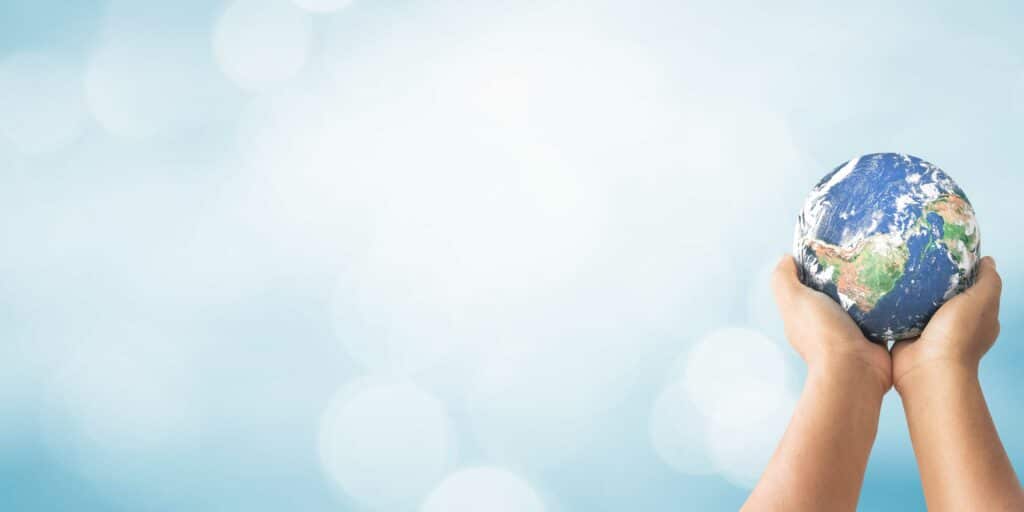 Sinay
Sinay is committed to respecting 5 of the 17 SDGs through its logistics and environmental modules. The use of artificial intelligence allows Sinay to be a key player in innovation in the maritime sector. The Sinay Hub aims to simplify access to real-time data, in order to analyze and visualize key indicators to apply the SDGs. The recent launch of the APIs catalog allows more relevant information and real-time data.
Sinay's tools enable more efficient navigation (SDG 9) to facilitate global maritime traffic and support sustainable industrialization. The Sinay Hub performs environmental controls including air quality monitoring (SDG 11 & 13) with the Air Module and water monitoring (SDG 6) with the Water Module, to ensure that human impact on aquatic life is minimal (SDG 14) and that ocean pollution is reduced. The ETA Module allows to increase port efficiency in order to fight against pollution, preserve marine and coastal areas and respect marine biodiversity.
Maersk
Maersk is a global shipping company that has made significant efforts to align with the United Nations Sustainable Development Goals (SDGs). They have set ambitious targets to reduce CO2 emissions and improve fuel efficiency. Maersk aims to achieve carbon neutrality by 2050, investing in research and development for zero-emission vessels and exploring alternative fuels.
Cargill
Cargill, an international commodity trading and logistics company, has committed to sustainable practices throughout its supply chain. They aim to reduce greenhouse gas emissions, protect biodiversity, and promote responsible sourcing. Cargill's initiatives align with multiple SDGs, including SDG 2 (Zero Hunger) and SDG 15 (Life on Land)
Carnival Corporation
Carnival Corporation, a leading cruise company, has implemented various sustainability initiatives. They focus on reducing emissions, increasing energy efficiency, and improving waste management. Carnival Corporation aligns its efforts with several SDGs, including SDG 13 (Climate Action) and SDG 14 (Life Below Water).
Stena Lines
Stena Line is one of the world's largest ferry operators and has taken several steps to promote sustainability. They have invested in energy-efficient vessels, installed emission-reducing technologies, and implemented waste management initiatives. Stena Line actively contributes to SDG 7 (Affordable and Clean Energy) and SDG 13 (Climate Action).
Norden
Norden is a Danish shipping company that focuses on dry cargo and tanker shipping. They have made sustainability a core part of their business strategy and have set clear goals to reduce their carbon emissions, improve energy efficiency, and invest in cleaner technologies. They are transparent about their sustainability initiatives and provide regular updates on their progress.
Grimaldi Group
Grimaldi Group is an Italian shipping company that specializes in roll-on/roll-off (RoRo) and container shipping. They have implemented various measures to reduce air pollution and greenhouse gas emissions, such as using low-sulfur fuel, retrofitting vessels with emission-reducing technologies, and exploring alternative power sources for their fleet.
These companies have demonstrated some commitment to sustainability and have implemented concrete measures to align with the sustainable development goals.
However, it's always recommended to review their latest reports and initiatives to stay informed about their ongoing efforts.
Greenwashing exists and it is important to separate the companies that are really in line with the sustainability goals from the others.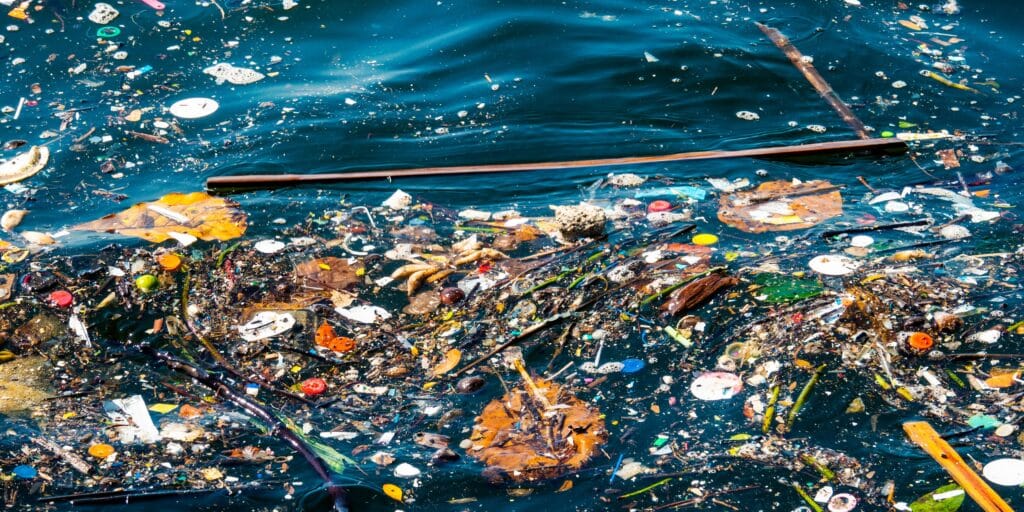 Tackling maritime pollution to meet the SDGs, the maritime industry's greatest challenge
With 50,000 commercial ships in circulation on the world's seas, the maritime industry is responsible for the transit of 90% of the goods transported in the world, at one time or another in their life cycle. It is therefore a major polluter, even though it is the most environmentally friendly transportation mode per ton transported. Tackling maritime pollution is the maritime industry's greatest challenge to come.
The maritime industry must not only reduce port-related pollution in coastal areas to contribute to the well-being of its residents (SDG 3) and create a secure environment for the development of sustainable cities and communities (SDG 11), but it must also measure and reduce pollution in the oceans and seas to preserve oceanic biodiversity (SDG 14).
Many maritime companies, such as Sinay, have implemented smart tools to measure air and water quality to track improvements in the pollution issue.
To reduce maritime pollution, it is also important to act beforehand, at the supply chain level. Optimizing processes and maximizing port efficiency will help to decongest port areas and reduce pollution. Many companies in the maritime sector, such as Sinay with its ETA module, are using the technological tools available to offer unprecedented solutions.
The maritime industry is facing many challenges to develop a more sustainable economy, less polluting, and more respectful of biodiversity.
Many maritime actors have understood the real implications of the SDGs and have already started to implement tools and processes to transform the maritime industry.
Frequently Asked Questions About Companies and SDGs
Focus on data to make effective decisions
Choose one module to solve one specific pain point or combine several modules to monitor efficiently your environmental footprint.
Save time and money thanks to the key indicators.
Monitor air quality in real-time, be alerted when a threshold is reached & easily comply with regulation thanks to the automated reports.
Monitor water quality in real-time, predict and avoid water pollution & comply with regulations thanks to the automated reports.
Deliver a preliminary metocean analysis and the associated report in jut a few minutes.
Predict the best maritime route to optimize fleet rounds & fuel consumption.
You may also be interested by those others environment application :